Letters to the Editor: Tagore family's culinary curiosity & love for kitchen experiments
Readers write in from Calcutta, Chennai, Navi Mumbai and Ujjain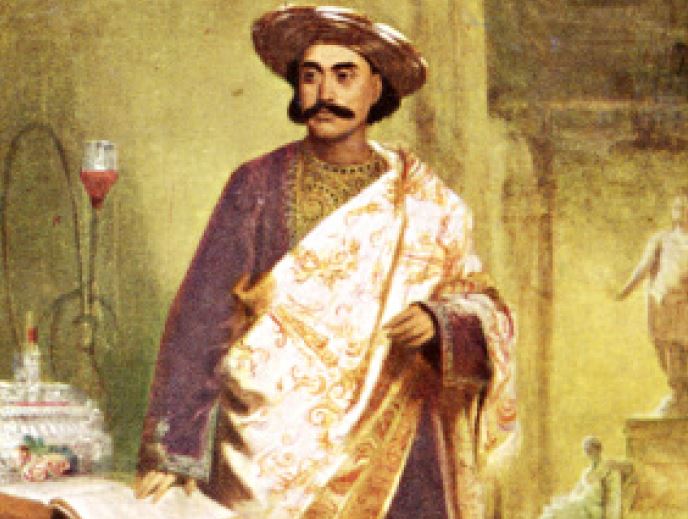 ---
Published 13.09.22, 04:22 AM
|
---
Culinary genius
Sir — In Bengali culture, there are few things that have not been influenced by Rabindranath Tagore, the revered poet, philosopher and renaissance man. Even food here has his imprint. An ardent cosmopolitan, Tagore's culinary curiosity and love for kitchen experiments, blended with his globe-trotting lifestyle, bequeathed a food tradition that is a melting pot of influences. But influential as he may be, Tagore was not the enduring lodestar of culinary progressivism: that title belongs to his grandfather, Dwarkanath Tagore. Dwarkanath was the one who introduced liquor and meat to the kitchens of the Tagore household. If it had not been for him, the legendary keema r doi bora and egg chao chao may never have come into existence.
Yashodhara Sen,Calcutta
Wrong focus
Sir — Indian politics has sunk to new levels of banality. The Bharatiya Janata Party has overused the nationalism card and the Congress' counters to it have fallen flat. Now the BJP is up in arms against the branded t-shirt that Rahul Gandhi was wearing in the Bharat Jodo Yatra. Does this really matter? The BJP is probably giving the movement more mileage than it would have received otherwise. There is much to be done if India is to become a five-trillion-dollar economy. Such petty political battles are best avoided.
R. Narayanan,Navi Mumbai
Sir — Rahul Gandhi could have been more careful about what he wore to the Bharat Jodo Yatra. The unwanted controversy that his sartorial preferences have attracted could be inimical to the movement he has started.Political long marches like L.K. Advani's rath yatra and the Kanyakumari to Delhi yatra by Chandra Shekhar had yielded positive results at the hustings for their respective parties. As such, it seems a shame that the Bharat Jodo Yatra will not be going to Himachal Pradesh or Gujarat — states that go to the polls soon.Yash Pal Ralhan,Jalandhar
Full picture
Sir — The statistics mentioned in the editorial, "Hide and seek" (Sept 12), paint a dismal picture. Even though much was made of India surpassing the United Kingdom to become the fifth-largest economy in the world, Oxfam's study shows that the top 10% of Indians earned 57% of all the income and owned 77% of the national wealth. The country's economic status corresponds not to the majority of its citizens but to individuals like Gautam Adani and Mukhesh Ambani whose wealth has multiplied. The editorial rightly concluded that becoming the fourth or third-largest economy will not change matters for the average Indian.
K. Nehru Patnaik,Visakhapatnam
Sir — India may have become the fifth-largest economy in the world but the Reserve Bank of India is concerned that the country is entering a phase of high inflation coupled with a weakening economy. However, there are some hopeful signs, such as consistently high goods and services tax collection and double-digit growth in the industrial production index in May and June. Even bank credit growth is the highest in 11 years as per the data released in August. India has to be cautious with its fiscal policies.
Shovanlal Chakraborty,Calcutta
Stellar win
Sir — Sri Lanka must be lauded for defeating Pakistan by 23 runs to win their sixth Asia Cup. After being in trouble at 58 runs for 5 wickets, the island nation reached 170 for 6. Bhanuka Rajapaksa's knock of 71 runs off 45 balls is easily one of the best in Twenty20 cricket in recent times. The performances of WaninduHasaranga and Pramod Madushan with the ball were extraordinary too. They stopped Pakistan who were cruising along at 93 for 2, in their tracks. The Sri Lankans were also sharp in their fielding.
Bhagwan Thadani,Mumbai
Sir — The young Sri Lankan team has performed beyond expectations. They deserve to lift the Asia Cup. Although they started the tournament with a miserable loss to Afghanistan, they won a thrilling match against Bangladesh to qualify for the Super Four. From there on, they improved in leaps and bounds. Sri Lanka is now well poised to do well in the upcoming T20 World Cup.
N. Mahadevan,Chennai
Borrowed colours
Sir — That the Aam Aadmi Party is trying to beat the Bharatiya Janata Party at its own game has been evident over the past couple of years. When Arvind Kejriwal launched a campaign to "make India number one" in the world, he seemed to have added the Rashtriya Swayamsevak Sangh's idea of nationalism to his arsenal.
Dhruv Raheja, NewDelhi
Hunger pangs
Sir — Food scarcity is a matter of grave concern. The growing incidence of natural calamities and man-made disasters is responsible,among other things, for food shortages across the world. Moreover, as the population continues to grow unchecked, people not only need more space to live but also to grow food. Yet, the amount of land available is finite.
The National Food Security Act has not been able to alleviate hunger adequately owing to gaps in implementation and corruption. To make matters worse, food prices are on the rise. Food wastage compounds the problem of scarcity. Proper planning is required to resolve India's food crisis.
K.V. Seetharamaiah,Bengaluru
Be kind
Sir — The Supreme Court has observed that if stray dogs attack people, those who feed them could be held responsible.This does not bode well. People will now think twice before performing an act of kindness. Instead of praising those who feed strays, we are turning them into culprits.
Akshita Dhurve,Ujjain