Letters to the Editor: Ridiculous Bengali TV serials sullying the idea of marriage
Readers write in from Calcutta, Hooghly, Siliguri, Mumbai, Alappuzha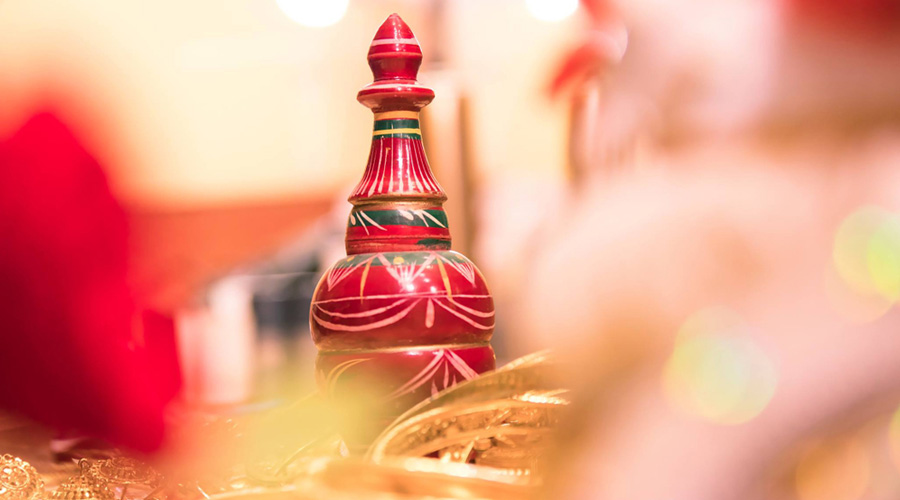 Representational image.
Shutterstock
---
Published 15.02.22, 12:58 AM
|
---
Enforced bonds
Sir — Television serials have had a long history of portraying dubious ideas. But Bengali teleserials have taken things to new heights with a recent trend: forced or accidental marriages. Bizarre happenings like garlands flying off and falling around the necks of unsuspecting protagonists, haldi splashing on two people and ceremonial sindoor being sprinkled on the head of a woman because of a man stumbling seem to lead to two ill-suited strangers getting hitched. Marriage is supposed to be a consensual bond between two adults. Such ridiculousness diminishes the role of agency in a marriage. Is the concept of a healthy marriage so avant-garde to Bengali audiences that it is nowhere to be found?
Piya Banerjee,
Calcutta
False hope
Sir — The article, "Lingering illusion" (Feb 11), by Prabhat Patnaik, reminded me of another article by the macroeconomist, Renu Kohli, titled "Thirty years on" (July 20, 2021). Patnaik challenges the belief that the economic liberalization of 1991 ushered in an era of prosperity. According to him, liberalization led to mass impoverishment. Kohli's article had described a nostalgic hankering for 1991-like reforms. She argued that this yearning was the result of high growth rates a decade after liberalization.
But what is the point of high growth rates if a majority of the country is living in abject poverty? Patnaik rightly explained that neoliberalism led to the removal of minimum support prices for farmers, the introduction of labour-saving technology and so on, which, in the long run, were bound to increase unemployment.
Sukhendu Bhattacharjee,
Hooghly
Storm brewing
Sir — Harsh V. Pant's analysis of the tension between Russia and Ukraine was comprehensive ("The Ukraine conundrum", Feb 10). Indeed, Vladimir Putin has successfully created a stir in European geopolitics with his aggressive military posturing near Ukraine. However, Pant has opined that India cannot evade addressing this crisis. But India needs help from both the West and Russia in order to counter China. One thus hopes the situation in Ukraine does not get out of hand.
Biswajit Sharma,
Hooghly
Sir — If Ukraine joined NATO — led by the United States of America — Russia would be geopolitically cornered. This explains its aggressive stance where Ukraine is concerned. As war clouds gather over the world, countries should try and talk sense into the opposing sides.
Aranya Sanyal,
Siliguri
Deep crisis
Sir — It is unfortunate that over 25,000 people died by suicide owing to unemployment and indebtedness between 2018 and 2020 ("High price of few jobs", Feb 10). Clearly the current dispensation has failed to take steps to check unemployment. The pandemic aggravated the existent crisis. The government should formulate policies to uplift the poor.
Jayanta Datta,
Hooghly
Suspicious pattern
Sir — Ever since it was outwitted by the crafty Sharad Pawar when it came to government formation in Maharashtra, the Bharatiya Janata Party has tried every trick in the book to topple the Maha Vikas Aghadi regime. But it has been stymied each time. In fact, even the BJP's favourite trick of luring away legislators has not worked.
The allegation by the Shiv Sena leader, Sanjay Raut, that the Enforcement Directorate has been harassing him and his family after he refused to help topple the Maharashtra government thus cannot be dismissed. Raut has written to the Rajya Sabha chairman, Venkaiah Naidu, about this. Given Naidu's previous political affiliation, it would be interesting to see if anything comes of this complaint.
Anthony Henriques,
Mumbai
Too slow
Sir — The Kerala Fibre Optic Network is an ambitious project. It was supposed to provide around 20 lakh impoverished households with free internet connections. Although the pandemic impeded the completion of the project, the state government recently announced that 100 families below the poverty line in each of the 140 constituencies of the state would get free internet access. It is uncertain how long it will take the state to reach 20 lakh households at this pace.
K.A. Solaman,
Alappuzha, Kerala
Steep price
Sir — The cost of education, especially higher education, has risen exponentially in recent times. Besides school and college fees, the pandemic added to the financial burden of families with students requiring gadgets and internet connections for online education. Then, getting into higher educational institutions — specifically engineering and medical colleges — requires expensive tuitions outside regular school education.
These external factors actually reveal gaps in the schooling system. School curricula and infrastructure need to be fixed. This would help many poor students for whom quality education is a privilege they just cannot afford.
S. Bandyopadhyay,
Hooghly
Sir — The argument in favour of a 'meritocratic' model of education does not factor in the privileges that come with economic affluence. Even the most promising child from a poor family is likely to fall behind his/her more affluent peers. First, the former's family cannot afford to provide him/her with support in the form of tuitions and so on. Second, poverty and its attendant problems take a toll on the mind which often goes undocumented. Merit lies in more than just acing exams.
Sahana Roy,
Calcutta