Letters to the editor: Prince Charles accused of favours for donations
Readers write in from Calcutta, Mumbai, and Ludhiana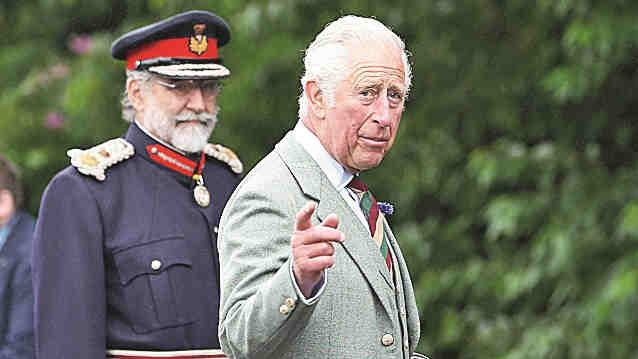 ---
Published 21.09.21, 01:15 AM
---
Palace intrigue
Sir — The British royal family and controversy go hand in hand. Recently, Prince Charles was accused of meeting intermediaries who arranged for special favours from the royal family in exchange for donations to the prince's charities. Although the palace has denied having knowledge of any such transactions, there are claims to the contrary. From allegations of racism to involvement with a convicted sex offender, the charges against the royal family are too grave. This antiquated institution could soon lose the veneer of respectability that it still commands.
Narayani Sengupta,
Calcutta
Worrying trend
Sir — A study published by Sage's International Federation of Library Associations and Institutions found that India produced the largest amount of misinformation regarding Covid-19 between January 1, 2020 and March 1, 2021 ("Unscientific", Sep 17). The researcher analyzed 9,657 pieces of misinformation from 138 countries and found that 18.07 per cent of these originated in India. This high number has been attributed to the rate of internet penetration in the country, its increasing social media consumption combined with a lack of internet literacy.
The current dispensation at the Centre — its leaders are prone to making unscientific comments themselves — must take this finding seriously. The World Health Organization has warned that the spread of false information on Covid-19 has further endangered people; at times even culminating in death. We all must do our part to discourage the spread of misinformation and help cultivate a scientific mindset.
Bhagwan Thadani,
Mumbai
Sir — It was shocking to learn that a study found India to be the source of the most amount of misinformation on Covid-19. The study evaluated over 9,000 pieces of data — including non-English information — in 138 countries and concluded that one out of six pieces of misinformation originated in India.
Many of us simply cannot fathom how India, with its abundance of scientists and medical professionals, could be guilty of generating such a massive amount of misinformation. But it is also true that over the last year and a half, Indians have touted everything from camphor to cow urine as possible cures for Covid-19. In fact, many people deferred proper treatment by putting their faith in such 'miracle cures' and eventually succumbed to the illness for lack of timely and proper medical help.
The Bharatiya Janata Party government is largely responsible for this rapid decline in India's scientific temper. The situation must be rectified before it gets any worse.  
Brij B. Goyal,
Ludhiana