Letters to the Editor: No realistic endings please, we're Korean
Readers write in from Calcutta, Faridabad, Mumbai, Visakhapatnam, Kanpur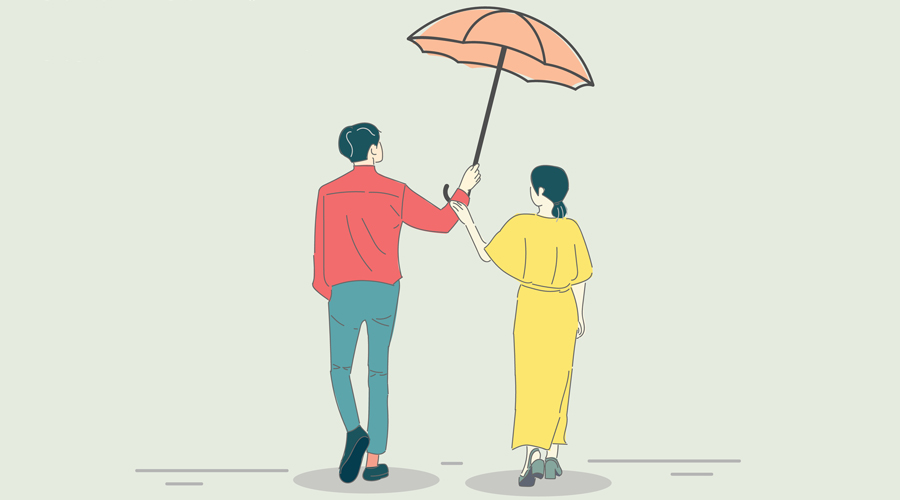 Representational image
Shutterstock
---
Published 09.04.22, 12:16 AM
|
---
Keep the illusion
Sir — Fans of Korean dramas do not want to see realistic endings. But the recently-concluded show, Twenty Five Twenty One, deviated from the norm — a neatly-wrapped happy ending — by keeping the fate of the lead pair ambiguous. Relationships often end on a sour note in real life. But the attraction of Korean dramas is that they can help viewers escape the harsh truths of life, even if for a few hours. A sad ending, too, has dramatic appeal but a realistic one shatters the illusion completely. Such endings are certainly disappointing for viewers who are hoping for respite.

Kathakali Ray,
Calcutta
Blame game
Sir —  The prime minister, Narendra Modi, remarked during his virtual address on the 42nd foundation day of the Bharatiya Janata Party that there are two kinds of politics in India — "parivar bhakti" and "rashtra bhakti". Did Modi forget that the BJP's ideological parent, the Rashtriya Swayamsevak Sangh, remained subservient to the British during India's freedom struggle? In fact, the RSS refused to hoist the Tricolour at its headquarters in Nagpur till 2002.
Modi said that these dynastic parties have little regard for constitutional norms and are corrupt. And, yet, eight years after the BJP came to power, India is facing unprecedented levels of communalism, unemployment and inflation. The government should focus on these issues. The common people deserve to live with dignity.

Bidyut Kumar Chatterjee,
Faridabad

Sir — Narendra Modi must remember that the so-called dynastic parties are the ones primarily responsible for the socio-economic development of independent India. It is also ridiculous that the BJP has accused certain parties of   engaging in vote-bank politics when its activities are no different. In fact, on numerous occasions, the BJP has prioritized its own agenda over national development. The prime minister's claim that politics and national policy go hand in hand for the BJP is certainly not true.
 
Arun Gupta,
Calcutta

Critical situation
Sir — The latest warning by the Intergovernmental Panel on Climate Change, urging governments to take immediate action to arrest climate change, is worrying.  All countries will have to take strict and immediate steps to reduce carbon dioxide and methane emissions. The IPCC has repeatedly said that the conservation of existing green cover and planting more trees are key to the fight against global warming.
India has abundant natural resources that must be protected before it is too late. There is an urgent need to raise public awareness about climate change so that people can mend their ways.

P. Senthil Saravana Durai,
Mumbai

Negligent attitude
Sir — It is astonishing that the Central University of Odisha in Koraput is functioning with only 11 per cent of its sanctioned faculty strength ("Varsity with 89% faculty posts vacant", April 7). It was set up in 2009 by the Congress government to promote higher education in a backward region of Odisha.
The Bharatiya Janata Party is quick to blame the Congress for the nation's troubles, but the former has now been in power for eight years. In fact, the Union education minister, Dharmendra Pradhan, hails from the state. This is utter negligence towards the backward communities.

K. Nehru Patnaik,
Visakhapatnam

Still unsafe
Sir — A 2021 Forbes India report stated that New Delhi is the most surveilled city in the world with about 1,826 cameras per square mile. It seems that the Aam Aadmi Party government has fulfilled its 2020 poll promise of increasing CCTV surveillance in the city. But the crime rate in Delhi has increased — it is particularly unsafe for women. The government must make better use of its resources.

Kirti Wadhawan,
Kanpur