Final act
Readers' speak: one wonders how the local theatre groups across the world are to survive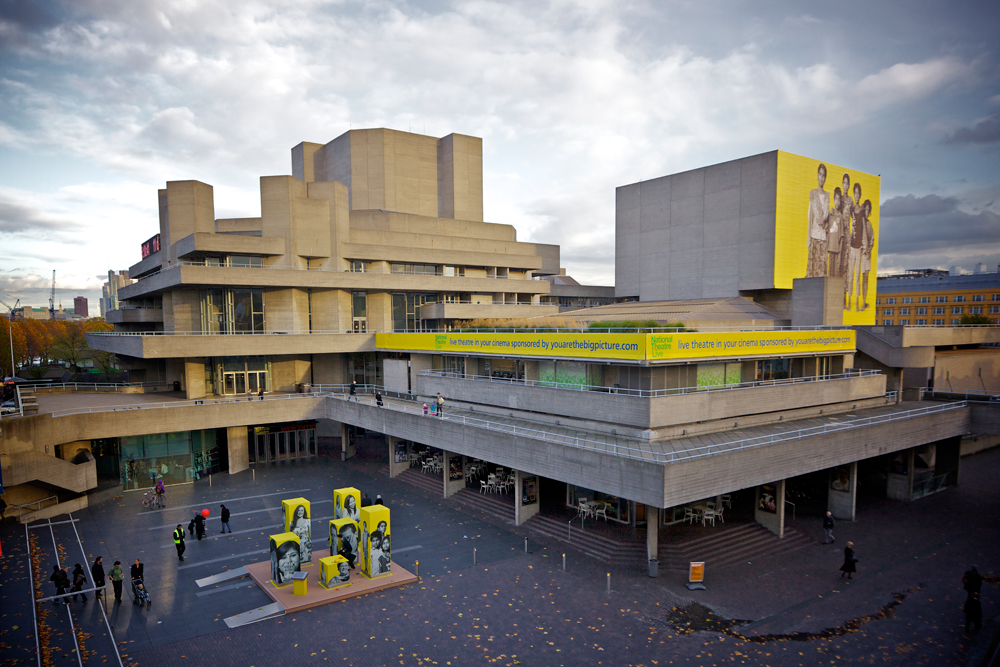 The National Theatre, London
(Wikimedia Commons)
---
Published 28.05.20, 09:05 PM
|
---
Sir — The National Theatre, London — it has been putting plays online for free through the lockdown — has declared that it may have to let go of 30 per cent of its staff without further support. If an organization as large as the National Theatre is going through such crisis, one wonders how the local theatre groups across the world are to survive.
Abantika Sinha Roy
Calcutta
Turn the page

Sir — College Street, regarded by many as the largest second-hand book market in the world, was ravaged by Cyclone Amphan last week. The strong winds, coupled with heavy rainfall, decimated many stalls as water gushed into the bookstores. Soon after, photographs of books floating on the waterlogged street went viral on social media platforms.
While some local shopkeepers could rush to check the damage, many who live in the districts could not do so because of the lockdown. It is heartening that students of Presidency and Calcutta Universities have come forward to help the booksellers. According to a preliminary survey done by them, each bookseller has incurred losses of up to one lakh rupees. The students have already shared the bank details on various social media platforms requesting everyone to contribute. The proceeds will go towards the rehabilitation of the booksellers. Perhaps this is the opportunity to extend support for a noble cause.
Khokhan Das
Calcutta
Sir — It was heartbreaking to see the booksellers of College Street gathering the drenched books from the streets, and putting them out to dry.
Although College Street is no stranger to waterlogging — it stands in waist-deep water every monsoon — the loss owing to the cyclone is considerable. While one hopes that the government will do its bit to provide relied to the booksellers, one must donate some money to ensure that these booksellers are able to make their ends meet. After all, what is the boipara of Calcutta without its books?
Ayesha De
Calcutta