Tokyo Olympics: Safety first
Readers' speak: Tokyo Olympics: Qatar's preparation for 2022 football World Cup; Supreme Court judgment; Kannada language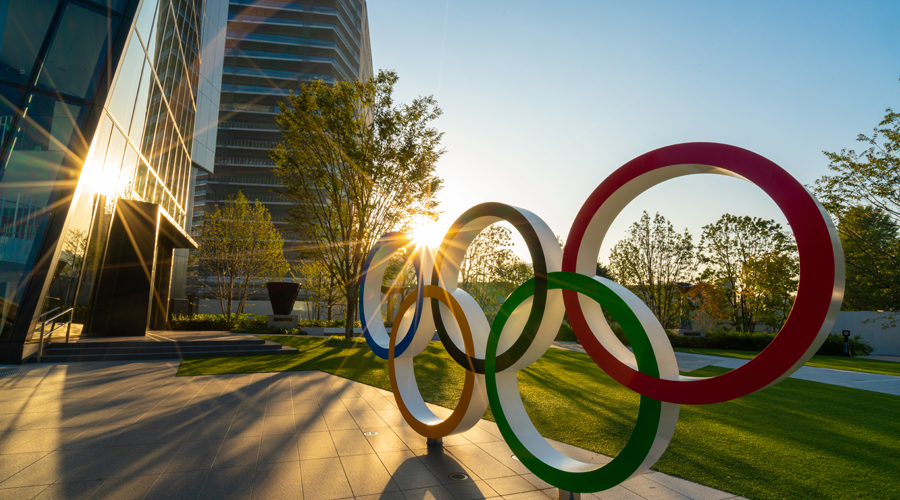 ---
---
Sir — The Olympic Games are a test of athletes' resolve unlike any other. But the Tokyo Games will test the athletes in a very different way. In a time-honoured tradition aimed at preventing the spread of HIV, Olympians will be given condoms as they reach the Olympic Village. But the authorities have requested the sportspersons to abstain from the activities that would require them to use the condoms given the pandemic. History shows that little has been able to keep young athletes away from one another. This time though, the athletes must keep the greater good in mind.

Kaveri Raj,
Ernakulam
Faith restored
Sir — It was reassuring to read that the Supreme Court has protected the edifice of democracy in India once again ("Hurrah", June 4). The verdict upholding the citizen's right to criticize the government has reaffirmed faith in the judiciary. The role of the fourth estate, which has considerable public influence, cannot be undermined, especially in a country where there is a tendency towards centralization of powers.
I wonder why the government does not acknowledge inputs from unbiased critics and the media — this is an amplification of the vox populi — and make amends instead of trying to demonize them. Taking genuine input and working on it will greatly boost the government's image. The Centre would then no longer need 'bhakts' to handle publicity. The current dispensation must realize that slapping sedition charges on flimsy grounds not only harbours negativity among citizens but is also a sheer waste of time and public money.
Dhananjay Sinha,
Calcutta
Ugly spectacle
Sir — Qatar has been gearing up for the 2022 football World Cup since the country was unexpectedly named the host by Fifa. But it is a pity that this venue would transform the 'beautiful game' into a "Blood sport" (June 1, Alexis Tadié). More than 6,500 expatriate workers from India, Pakistan, Sri Lanka, Bangladesh and Nepal who were behind the construction of seven stadiums, a new airport, a lot of hotels and so on are reported to have died in Qatar. Workers in Qatar are often forced to face conditions equivalent to slavery — violations of labour rules leading them to bear beatings, sexual assault, withholding of salaries, restrictions on the freedom of movement are just some of the problems. Amnesty International reported that these workers have been suffering from "serious exploitation". In the wake of these revelations, a global movement demanding punishment for such cruel and unethical treatment of labourers must be started. Countries that want to keep football a beautiful game should begin by boycotting the 2022 World Cup in Qatar. Footballers from Norway, Germany, Denmark and the Netherlands have already made a statement defending human rights.
Although awarding of the contract to host the football World Cup usually goes hand in hand with controversy, it must be asked why a country like Qatar with little to no infrastructure or experience was chosen for this purpose. Amidst allegations of malpractices, several Fifa members have gone on record to claim that the choice of Qatar was a mistake. Football fans deserve answers.
Rabindranath Sarkar,
Calcutta
Wrong answer
Sir — Reportedly, a search for the 'ugliest language' in India on Google returned Kannada as the answer. Google has since taken down this response; the tech giant faced massive backlash from Kannadigas as well as the Karnataka government for this. Anyone with a basic understanding of how Google works will know that the search engine was probably only highlighting content that it found somewhere on the internet and not presenting its own opinion. However, this does not absolve it of all responsibility. Google should learn to sharpen its algorithms to do a better job of screening objectionable content when responding to searches by users.
Debalina Chatterjee,
Calcutta