It's raining fritters
Reader's Speak: 'Interpreters of Maladies' (June 13), by Upala Sen was like taking a walk down memory lane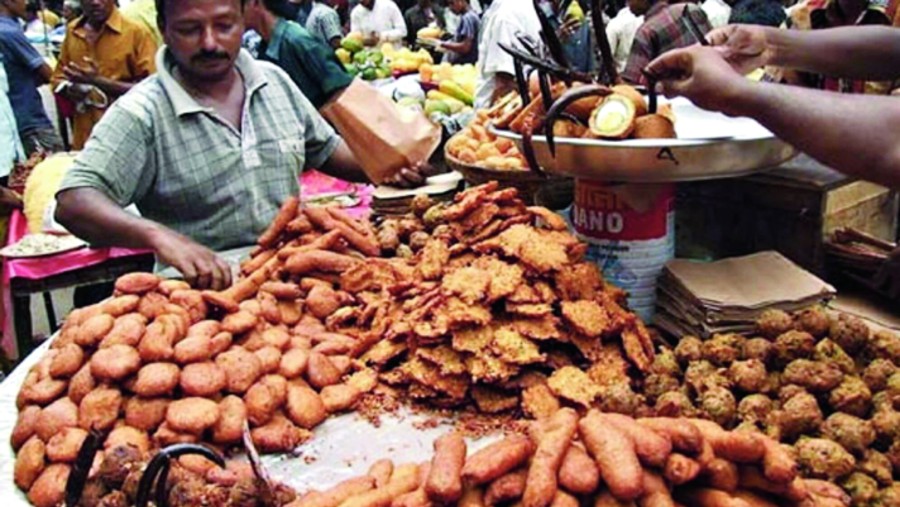 Representational imaget
Blogspot
---
Published 14.06.21, 01:51 AM
|
---
Sir — It is official: the monsoon has landed in Calcutta. This piece of news — the horrors of slush and water-logging notwithstanding — is unlikely to dampen our spirits. For it rains telebhajas at this time of the year, with Bengalis tucking into their beloved savouries in huddles in front of street stalls. But a raging pandemic stands between the pneyaaji and the palate this year. It remains to be seen how Calcutta finds a way around this challenge.
Biswanath Banik,
Beloved cures
Sir — Reading the article, "Interpreters of Maladies" (June 13), by Upala Sen was like taking a walk down memory lane. It is both exhaustive and well written and it took me a while to believe that someone has so many similar memories as me. But I would like to add some more medicines to those listed in the article. First, there was Calacreme which came in pale yellow tubes and worked wonders in lightening the scars left behind by smallpox and chickenpox. The 1974 smallpox epidemic in India gave a huge boost to the
sale of this cream. Even as late as 2001, doctors have been known to prescribe the cream for the same purpose.
Second would be Vinkola-12, a vitamin and iron tonic manufactured in Serampore. This tonic was believed to work wonders for the health and well-being of girls with menstrual problems, especially those suffering from excessive blood loss. Then, of course, there is Lacto Calamine, a facial lotion that Bengali mothers believed would make their daughters fair complexioned.
I would also like to add that of all the cures mentioned in the article, I still use Mercurochrome and Boroline.
Chameli Pal,
Batanagar
Sir — Upala Sen's article made for delightful reading. It reminded me of a friend of mine who lives in New Jersey. Each time she comes to visit her family in Calcutta she travels back with, ironically, biryani from Arsalan for her family and friends and bottles of Aqua Ptychotis carefully wrapped in paper and old cloth.
Other panaceas like Boroline, Isabgol, Milk of Magnesia and Gelusil are still doing brisk business in Bengal and can be found in most households. In fact, these 'medicines' cut across barriers of class, caste and religion and unite a people known for their hypochondria.
Sohini Chatterjee,
Calcutta
Parting shot
Sir — The decision of the GST council to reduce tax rates of some Covid-19 related items from 12 to 5 per cent is too little and too late. The tax should have been removed from all products given the nature of these items. These can be the difference between life and death. There is already a thriving black market for these goods, a tax burden will add to people's woes.
D.V.G. Sankararao,
Nellimarla, Andhra Pradesh