Letters to the Editor: IRCT's 'sattvik' turn demonises non-vegetarians
Readers write in from Jalpaiguri, Nadia, Nellimarla (Andhra Pradesh), Alappuzha (Kerala), Mumbai and Calcutta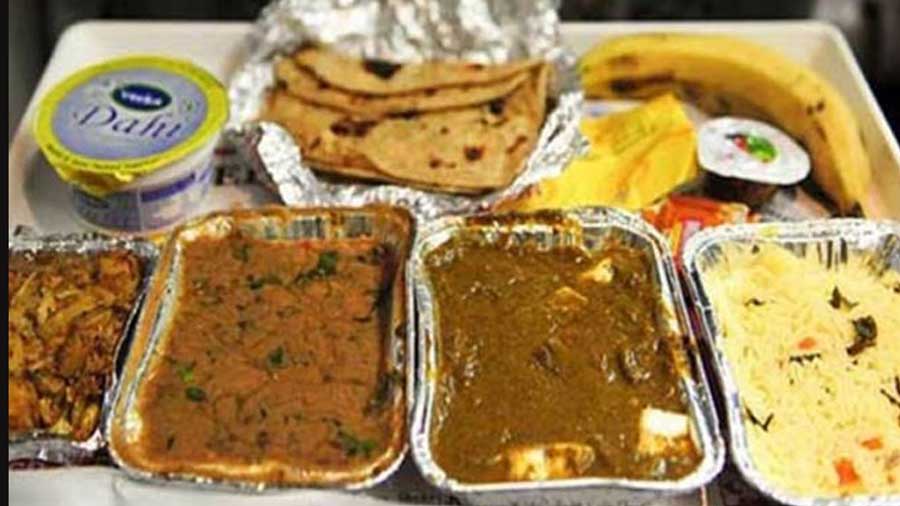 Representational image.
Shutterstock
---
Published 19.11.21, 12:52 AM
|
---
New taste
Sir — Communion with god may soon become an exclusive affair. The IRCTC, clearly in an effort to appease its political masters, is all set to provide a 'sattvik' — it can be loosely translated to pure — experience to those travelling to religious places. This will allegedly involve providing pure vegetarian meals, ostensibly to cleanse the passenger's mind and body, by ensuring that food is prepared as per strict norms. This demonizes non-vegetarians, who make up 70 per cent of the country's population. It also ignores the fact that consuming meat is an intrinsic part of certain religious beliefs, including those of some Hindus.
Radhika Seal,
Calcutta
Equal opportunity
Sir — In a landmark judgment last year, the Supreme Court had directed the Centre to consider all women officers for permanent commission, irrespective of their years of service, within three months. Both the Centre and the army had dilly-dallied on implementing this order. Now, after the Supreme Court cautioned the army of contempt, the Centre has finally agreed to grant permanent commission status to women officers ("Army blinks on women officers", Nov 13). The landmark verdict will go a long way towards overcoming a history of discrimination. But in order to usher in a real change, a lot more needs to be done.
S.S. Paul,
Nadia
Sir — There was some debate on whether women are fit for permanent commission in the army given the hardships faced by defence personnel. Women have carved out a niche for themselves in every field. The army's stance was nothing but patriarchal. The Indian army should allow greater participation of women in the armed forces.
Janga Bahadur Sunuwar,
Jalpaiguri
Unwise words
Sir — The comment made by the actress, Kangana Ranaut, comparing Independence to alms, is in poor taste ("Master's voice", Nov 15). In an effort to praise the present dispensation, she ran down the sacrifices of thousands of Indians. A Padma Shri awardee harbouring such derogatory ideas is worrying.
D.V.G. Sankararao,
Nellimarla,Andhra Pradesh
Sir — Amid growing calls for the revocation of her Padma Shri, Kangana Ranaut has said that she will return her award and apologize if it can be proven
that she disrespected martyrs and freedom fighters. But there can be no doubt that Ranaut's comparison of a freedom that cost the lives of thousands of people to 'bheekh' belittles the sacrifices of freedom fighters. The government should revoke her award.
Bhagwan Thadani,
Mumbai
Harsh lesson
Sir — A poor man may not be aware of the seriousness of removing his face mask during the pandemic. The police fined one such man Rs 500 for lowering his mask to eat peanuts. If the police are so particular about fining people who do not wear masks, they should go to political gatherings or sites where films are being shot where people flout rules with impunity. The police should be more judicious in their search for offenders.
K.A. Solaman,
Alappuzha, Kerala
Good news
Sir — It is heartening that the Calcutta book fair will be held next year. This is the first time in several decades that the book fair will run for a fortnight; it is usually 12 days long. Thousands of us look forward to it every year. But since the pandemic is unlikely to go anywhere by then, the authorities should focus
on maintaining health protocols.
Perhaps organizers should look at increasing the size of the book stalls. This can help visitors maintain social distancing. Limiting the number of visitors at any given time may be another option of keeping crowds at bay.
Khokan Das,
Calcutta
Fatal indecision
Sir — The crucial CoP26 meet went into overtime, yet it achieved precious little. If leaders all over the world understood the gravity of the situation, they would have ensured that consensus was reached on important issues. There is little scope for negotiations any more. The future of humanity is hanging by a thin thread. It is already too late to reverse climate change completely. Besides causing widespread devastation and aggravating poverty, climate change will also increase wars and cause extreme social unrest. There is thus no room for procrastination or selfishness.
Anwar Saeed,
Calcutta
Sir — As was expected, the CoP26 was a failure in terms of setting concrete deadlines and targets. Countries continue to bicker over who will let their GDP take a hit in order to save the planet. It all comes down to populism; governments are afraid to make commitments that lead to them losing popular support. It is thus the people who must affect change.
Jyotsna Palit,
Calcutta
Sir — Although this edition of the CoP26 came up with the first-ever reference to fossil fuels in nearly a quarter of a century of such meets, China dealt a fatal blow to this achievement by watering down this provision. It is unfortunate that India supported China on this. This was a perfect opportunity for India to take a leading role in Southeast Asia when it comes to dealing with climate change. The United States of America, too, acquiesced. It is worrying that China — one of the biggest emitters of greenhouse gases — got away with bullying nations into letting it have its way. If this continues, the CoP26 summits should be stopped since they achieved nothing besides lengthy statements.
Shinjini Das,
Calcutta
Sir — It is a pity that yet another opportunity to stop climate change has been lost owing to human greed. Soon, we will run out of chances to save the future generations from ruin. World leaders should be ashamed.
Anupam Sinha,
Calcutta