Letters to the editor: India on brink of huge power crisis
Readers write in from Ujjain, Mumbai, Hanamkonda, Faridabad, Muzaffarpur and Calcutta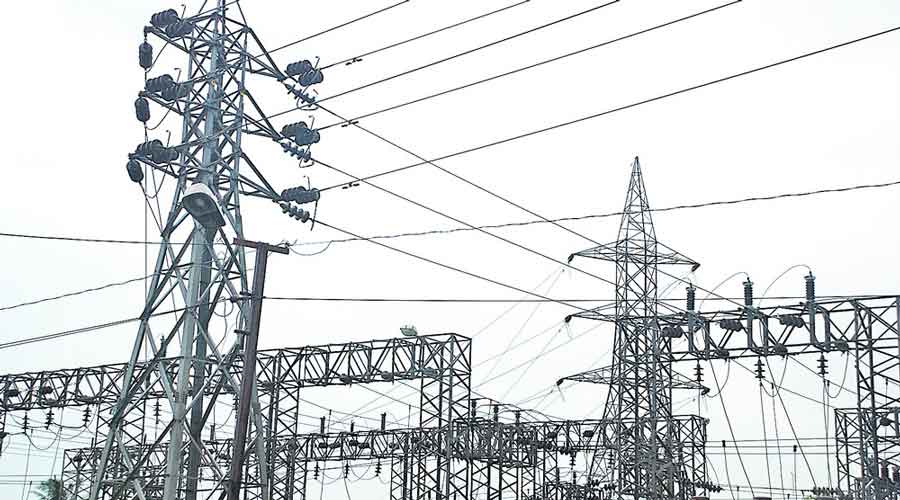 Representational image.
File photo
---
Published 12.10.21, 03:20 AM
|
---
Crisis ahead
Sir — India is on the brink of a huge power crisis. More than half the country's plants are on alert for outages after surging electricity demand and a slump in local coal output led to the erosion of stockpiles. Although coal-powered plants are required to maintain 15 to 30 days of stocks, over half of the country's 135 coal-fired power plants, which supply around 70 per cent of the nation's electricity, have fuel stocks of less than two days, as per data from the grid operator. The situation is alarming and the Central government must solve this problem on a war-footing. A shortage of power will be calamitous and bring several industries to a standstill.
Manisha Panwar,
Ujjain
Sir — An energy crisis is looming in many states as a result of excessive rainfall hitting coal movement and imported coal-based power plants generating less than half of their capacity because of record high rates. As such states are expected to feel an acute shortage in the upcoming days. India is heading towards a massive disaster and its repercussions will be felt for months to come.  
Bhagwan Thadani,
Mumbai
Sir — India is on the brink of an energy crisis. Coal is now being diverted away from key buyers such as steel mills and aluminium smelters. The nation needs to ramp up production and, if the coal crunch prevails, import it at a significant cost. Either way, the impact on the economy will be significant.
Seetharam Basaani,
Hanamkonda, Telangana
Due recognition
Sir — At a time when journalists in India are languishing in jail, it was heartening to see the Nobel committee award the Peace Prize to two journalists, Maria Ressa and Dmitry Muratov, for their commitment to safeguarding the freedom of speech and expression. This recognition comes at a crucial juncture in history when the freedom of press is being curtailed. 
But the question is whether this will change the ground reality. Journalists are jailed or killed for raising their voice against injustice. The government must not penalize journalists for speaking the truth.
Bidyut Kumar Chatterjee, 
Faridabad
Sir — The Nobel committee has given due recognition to the role of journalism by awarding Maria Ressa and Dmitry Muratov the Nobel Peace Prize for their efforts to "safeguard freedom of expression, which is a precondition for democracy and lasting peace". This will boost the morale of all working journalists. Our heartfelt congratulations to Ressa and Muratov. 
Md. Yousuf Kamal,
Muzaffarpur, Bihar
Festive fever
Sir — In Joy Baba Felunath — the adventure is set during the Durga Puja — Feluda had asked the artisan making the idol whether it would be finished by Shashti. One can no longer imagine an unfinished idol till Shashti — inauguration of pandals starts on Mahalaya, so does pandal-hopping. There was a time when Saptami marked the beginning of festivities. This would have been a good thing if this meant that the crowds thinned out a little. But the number of people on the streets have gone up too. Evidently, baro mashe tero parbon is no longer enough for Bengalis.  
Ananya Chakraborty,
Calcutta