Letters to the Editor: Home cooked diet for pets is the need of the time
Readers write in from Jalandhar, Nadia, Bangalore, Ujjain and Calcutta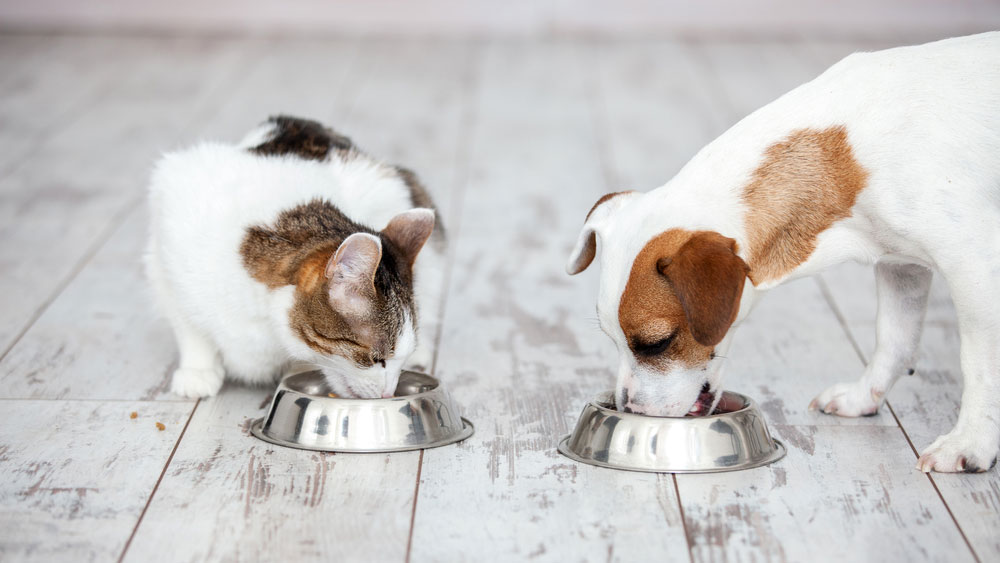 ---
Published 30.11.21, 03:24 AM
|
---
Switch it up
Sir — A truly sustainable way of living would have to include not just our needs but those of our animal companions as well. Pet food is responsible for a quarter of the environmental impacts of meat production, such as the release of greenhouse gases, phosphates and pesticides. But people are now looking for eco-friendly meals for their pets — in 2019, pet food containing insects was sold for the first time. Research shows that pet food products that are certified as sustainable seafood have grown by 57 per cent in the United Kingdom in the last five years. There are few such options in India when it comes to packaged pet food. But a largely home-cooked diet can resolve many of these problems.
Anamika Saha,
Calcutta
Time to repent
Sir — The Bombay High Court has commuted to life imprisonment the death penalty of the three convicts in the gang rape of a 22-year-old photojournalist inside the defunct Shakti Mills compound in central Mumbai in 2013 ("Death commuted in rape case", Nov 26). The court observed that the convicts "deserve imprisonment for life to repent [their] offence". Earlier this month, the Supreme Court, too, commuted to life term the death sentence awarded to a man convicted of raping and murdering a child.
The death penalty is a controversial ruling. There are no easy answers to the severity of the punishment meted out to those guilty of heinous crimes. But it is important to ensure that such crimes never go unpunished.
Yash Pal Ralhan,
Jalandhar
Sir — The Shakti Mills verdict by the Bombay High Court is welcome. The objective of the legal system should be rehabilitation. As activists and courts have noted several times, death sentences have little to no impact on crime rates.
Soumen Mukherjee,
Calcutta
Battle stations
Sir — While over a dozen parties in the Opposition boycotted the celebration of Constitution Day in Parliament, the prime minister, Narendra Modi, used the event as an opportunity to accuse "dynastic parties" of pushing India towards a crisis ("Modi slams 'dynastic parties'", Nov 27). While he did not take names, the principal target of his tirade was amply clear.
There was no reason for the prime minister to politicize the event. A commitment to the values enshrined in our Constitution should be a shared goal. The Opposition, too, needs to be far more discerning in the kind of events it boycotts. The decision to walk out only provided the prime minister with an opportunity to criticize the Opposition.
S.S. Paul,
Nadia
Sir — The absence of the Opposition parties at the Constitution Day celebration in Parliament was used by the prime minister as an excuse to vilify 'dynastic' parties. There is no doubt that democracy in India is in peril. But a strong and united Opposition that honours democratic traditions by fighting for issues of national importance in Parliament would be far more effective than one that is always absent. There was no reason to boycott the Constitution Day event.
K.V. Seetharamaiah,
Bangalore
In a shambles
Sir — Earlier this year, following the devastating second wave of Covid-19, the GDP growth of India was slashed by the World Bank from 10.1 per cent to 8.3 per cent. The second wave had led to lockdowns throughout the country, hampering the small steps taken towards economic recovery. In fact, the situation is so acute that India ranks
behind Bangladesh in per capita income.
These are trying times. The government must devise a concrete plan to improve the financial condition of all its citizens.
Shivesh Patidar,
Ujjain
Sir — It is common knowledge that the Indian economy is in a shambles. Yet, earlier this month, nearly 9.5 lakh oil lamps were displayed during the Ayodhya Deepotsav at Ram ki Paidi. Around 3,600 litres of mustard oil — a costly commodity in today's economy — was used to light the diyas. This abject waste of resources was made all the more apparent when women and children swarmed the ghats to collect the leftover mustard oil. Again, in October, the Archaeological Survey of India illuminated 100 monuments across the country as India achieved the landmark milestone of administering 100 crore doses of Covid-19 vaccines. It is a shame that we continue to waste precious resources when most are struggling to put food on the table.
Basundhara Auddy,
Calcutta
Problematic trend
Sir — These days, children spend a disproportionate amount of time on social media. This has resulted in a plethora of problems, including mental health issues like anxiety and depression. Children addicted to social media also end up neglecting their studies as well as face-to-face interactions with their peers. 
Expecting people, especially teens, to give up social media altogether is futile. But we can certainly reduce the amount of time we spend online. This will significantly ease our problems. 
Mitesh Rao, 
Ujjain
Sir — The repercussions of the excessive use of social media on teens, especially girls, has been widely debated. Not only does it lead to a detachment from reality but it is also responsible for the rise in body image issues in kids who are constantly exposed to unrealistic standards of beauty.
Research suggests that even three-year-olds can have body image issues. This is a horrific finding and has only been exacerbated by the proliferation of social media. We must find a solution to this scourge before it gets worse.
Nirmika Agrawal,
Calcutta