Letters to the Editor: Governments alone cannot counter climate change
Readers write in from Hooghly, Visakhapatnam, Murshidabad and Calcutta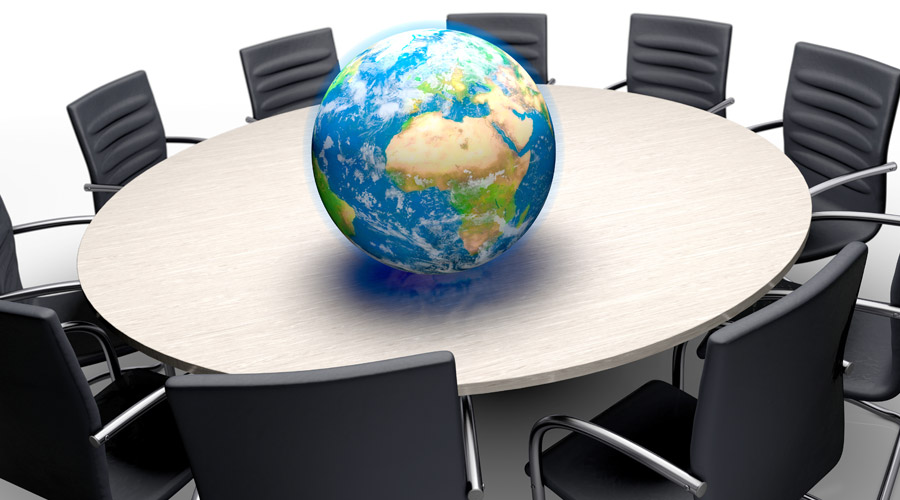 Representational image.
Shutterstock
---
Published 17.11.21, 12:19 AM
|
---
Save the day
Sir — If there is one thing that citizens seem to have learnt from their governments, it is to talk big. A recent survey conducted across 10 countries shows that while most respondents admit to being aware of the need for action against climate change, many were unwilling to make changes to their own lifestyles — choosing public transport over private cars, reducing individual energy consumption — for protecting the environment. While the responsibility of policy decisions lies primarily with the government, it would be unwise for citizens to depend on governments alone to save the day — spreading awareness among fellow citizens through positive action can go a long way in making the world a better place.
Sangeeta Biswas,
Calcutta
Fight back
Sir — The dismissal of the doctor, Kafeel Khan, from service, on allegedly having been found guilty for the death of 30 children at Gorakhpur's BRD Medical College and Hospital in 2017, is shocking ("Yogi govt dismisses Kafeel", Nov 12). This is ironic since Khan is known to have personally done his best to save the children who were suffocating to death owing to oxygen shortage.
The deaths were caused by the sheer inefficiency of the state's health department. Payment was also due from the hospital to the oxygen supplier. Instead of taking corrective measures to revive the ramshackle public health infrastructure, Khan was made the scapegoat by the government. The matter is still sub judice, pending before the Allahabad High Court. Khan's relentless harassment since 2017 may have been triggered by the religious intolerance and vindictive attitude of the incumbent government towards religious minorities.
Bhaskar Sanyal,
Hooghly
Sir — Kafeel Khan, suspended since 2017 from the Gorakhpur hospital, has now been fired. In fact, Khan said that he did not even receive a direct intimation from the government — he had to enquire into the matter. This is condemnable.
The timing of this decision by the Uttar Pradesh government cannot be a mere coincidence given that the state elections are just around the corner. The fact that Khan was being persecuted on account of his religious affiliation was no secret. It is now clear that the government is not done playing the communalism card. It remains to be seen how the electorate responds to these antics at the ballot.
Lily Mazumder,
Calcutta
Sir — It is astonishing how the Yogi Adityanath-led government is leaving no stone unturned to harass Kafeel Khan. The doctor's case is still sub judice — the state government is yet to prove Khan's guilt in court.
The tragedy at the Gorakhpur hospital has left an indelible stain on the hands of the current government. It is, therefore, trying its best to clear itself of blame before the upcoming state polls. But it is likely that the government's trick will backfire. Time and again, Khan has publicly shown his compassion for children and his commitment to public good — it will be difficult to win votes by trying to tarnish his image further. The government should have waited at least until his case had reached a legal conclusion.
Indrashish Bhowmick,
Calcutta
Sir — How can Kafeel Khan's services be terminated when his case is sub judice? It seems to be a conspiracy hatched by the Yogi Adityanath-led government. Law and order is in tatters in Uttar Pradesh.
Murtaza Ahmad,
Calcutta
Sir — Kafeel Khan has declared that he is ready to fight for his rights and reclaim his position at his place of work. But he will need the support of all Indians. Be it by means of public demonstrations, petitions, social media posts or legal action, the common citizens should stand by Khan. The state government should not be allowed to get away with this under-handed game.
P. Sengupta,
Calcutta
Wise words
Sir — There appears to have been an enlightening exchange on the medium of instruction in schools during the hearing of a public interest litigation at the Supreme Court between the Chief Justice of India, N.V. Ramana, and the solicitor-general, Tushar Mehta. Clearing a misunderstanding, the CJI said that he had studied in a Telugu-medium school. To this, Mehta said that he, too, had been educated for a long time in his regional language — Gujarati.
Educationists should pay heed to this exchange. It proves that studying in one's regional language should not hinder one's career. Commitment, hard work and honesty are the hallmarks of success. Advocates of English-medium education should take note of this too.
K. Nehru Patnaik,
Visakhapatnam
Shine a light
Sir — Public libraries have always been the path to learning for a majority of the population, especially in rural areas. In the past, these have contributed in a big way to social movements to encourage literacy. There are over 50,000 such libraries in India but, unfortunately, most of them are in a miserable condition. These now only serve as store rooms for old books since there are hardly any new recruitments of trained librarians. India's libraries must be revived.
Asikul Islam,
Murshidabad
Hunger pangs
Sir — Sukanta Chaudhuri has rightly highlighted the  government's failure in tackling the hunger crisis ("Let them eat apps", Nov 8). Over time, political parties have ignored the plight of those deprived of this basic right. The pandemic has brought it back in focus: the vulnerable sections of society suffered the most. We must fight back.
Prashkandan Sengupta,
Calcutta