Letters to the editor: Environmental impact of battery disposal
Readers write in from Bangalore, Calcutta and Ujjain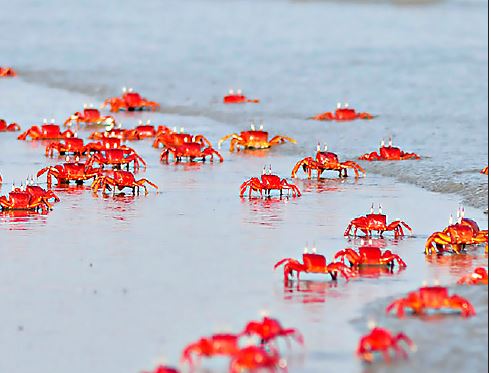 Representational image.
File photo
---
Published 19.09.22, 04:28 AM
|
---
Sir — Almost everything today is powered by batteries: phones, vehicles, clean energy projects. These have a long lifespan and immense storage capacity. But there is a fatal flaw in their persistent use: currently made of lithium, the batteries take hundreds of thousands of years to degrade, and the way they are disposed of currently poses an environmental risk. Researchers recently chanced upon an alternate source — one that uses a material found in crab shells — to store energy. But one wonders what this will mean for crab populations that are already threatened by overfishing.
Adrija Banerjee,Calcutta
Step back
Sir — In the so-called disengagement with China and the creation of 'buffer zones', India has lost more territory ("India gulps China buffer zone bait", Sept 17). The Indian army's patrolling rights have been compromised. This is cause for concern. It is a clever ploy by the Chinese to realign the Line of Actual Control to their advantage. These buffer zones will also become inaccessible to locals to graze their livestock,their main source of livelihood. The prime minister's ill-advised boast in June 2020 that denied Chinese incursions into Indian territory put India in a rough spot. The government should come clean about the situation at the LAC. It should not take matters of national security lightly.
S.K. Choudhury,Bengaluru 
Sir — China and India have been embroiled in a bitter battle at the border. India's focus is on returning to the April 2020 status quo as far as the LAC is concerned. China, in the meantime,has been suffering from economic sanctions against it in the Indian market. Both sides should do more to improve bilateral relations. 
Khokan Das,Calcutta 
In a limbo
Sir — It is shocking that the Centre has told the Supreme Court that medical students who returned from Ukraine cannot be accommodated in Indian universities as there is no provision in the National Medical Commission Act, 2019 for it. The future of these students is in jeopardy. However, the government's concerns must also be considered — allowing less meritorious students into premiere medical colleges is not a good idea. The fee structure in Indian colleges may also be beyond their reach. The National Medical Commission has issued no-objection certificates for students who want to study in foreign universities as they could not complete their courses owing to the war in Ukraine. Is this enough though?
Akshita Dhurve,Ujjain
Right direction
Sir — Indore has signed a memorandum of understanding with the firm, Pataa Navigations, to implement a fully digital addressing system — a composite of the postcode (region, district and area codes) plus a unique address — making it the first city in India to do so. India is apparently losing an estimated 75,000 crore rupees annually owing to its convoluted addressing system. According to the MoU, all governmental organisations and emergency services, including the police, fire department, and ambulance, will use the Pataa app to reach places on time. Pataa will also geotag all of Madhya Pradesh's tourist spots with websites. More states should adopt similar measures.
Khushbu Khatri,Ujjain
Shining career
Sir — The all-time tennis great, Roger Federer, announced his retirement from professional tennis recently. The Swiss championhas undergone three knee surgeries and cited his late-career injuries as the primary reason for his retirement. He was ranked the world's No. 1 male tennis player by the Association of Tennis Professionals for 310 weeks, including a record 237 consecutive weeks.Federer proved his dominance on the court with 20 Grand Slam titles and 103 career ATP titles. He created a golden era for men's tennis along with his ace rivals, Rafael Nadal and Novak Djokovic. His smooth and effortless technique, as well as his willingness to constantly explore the net made him the player that he is.
Tashi Baheti,Ujjain
Sir — The final of the 2019 Wimbledon — a tenacious and nailbiting match with Novak Djokovic — will probably be seen as Roger Federer's swansong. Watching Federer on the Wimbledon greens was every tennis lover's dream. He showed the world that a well-played tennis match can be like a ballet performance.
Suradhuni Sengupta,Calcutta
Sir — Roger Federer is undeniably one of the greatest male tennis players. His retirement will leave a great void in the world of tennis. Federer's career is a perfect example of how to play the game at the highest level without compromising on one's ideals. He is not only a great tennis player but is also one of the greatest sportspersons ever. His presence on the tennis court will be sorely missed.
Ambar Mallick,Calcutta