Immortal role: Chadwick Boseman's Black Panther
Readers' speak: The Marvel movie; Swapan Dasgupta's article, An older root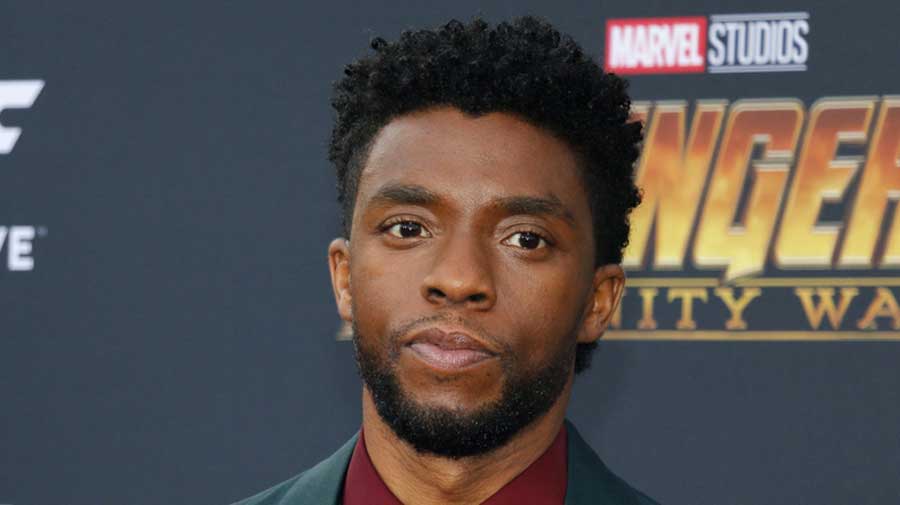 Chadwick Boseman
Shutterstock
---
Published 13.12.20, 02:46 AM
|
---
Sir — There can be no doubt that Chadwick Boseman immortalized the role of the Black Panther on screen. But for Marvel to say that the role will not be recast is a huge loss not just for fans of the Black Panther but also the world of superheroes, which is dominated by white males. Even if comic books have made place for a diverse cast of characters, not all of them have found representation on the big screen. Boseman was one of the few to break that ceiling. Surely he would have wanted another black actor of merit to carry forward his legacy? After all, the show must go on.
S. Bhattacharjee,
Calcutta
Twisted tale
Sir — The article, "An older root" (Dec 10), by the renowned columnist, Swapan Dasgupta, makes for interesting reading. As is his wont, Dasgupta cleverly based his article on the only quality of the Bharatiya Janata Party-Rashtriya Swayamsevak Sangh combine: Hindutva. He has gift-wrapped Hindutva in terms of Hindu nationalism personified by icons like Bankim Chandra Chatterjee, Swami Vivekananda, Sri Aurobindo and Bipin Chandra Pal. However, he deliberately does not dwell upon the fact that Hinduism as preached by these icons was based on uncompromising inclusiveness as opposed to the bigoted, warped and divisive version of the Hindutva clan. 
Dasgupta has tried to camouflage the deeply flawed and jingoistic Hindutva agenda by dropping names of Bengali cultural icons. Unsurprisingly, the name of Shyama Prasad Mookerjee, the founder of the Bharatiya Jana Sangh, the precursor of the BJP, comes up. One wonders, though, why Dasgupta chose not to mention Nirmal Chandra Chatterjee, one-time president of the Hindu Mahasabha. Is it because he stood out for representing Hinduism without being dogmatic or bigoted?
Dasgupta has successfully disguised his deeply imbedded dislike for the largest minority community with his oblique remarks about the apparent impact of Gandhian thinking, which, allegedly, Bengali Hindus failed to come to terms with because of the so-called "Muslim question". This is a rather blatant example of Dasgupta's divisive thinking. 
It remains to be seen which way the voters of Bengal would turn in the forthcoming assembly elections. In my opinion, the wishful thinking of the legions of detractors of the present dispensation that Bengal will be saffronized is likely to come to nought. The saffron party is likely to garner a fairly reasonable number of seats at the hustings, but that hopefully would not thwart the chances of the present dispensation from getting an absolute majority on its own, according a quiet burial to the saffron brand of Hindutva.
Dipak Banerjee,
Calcutta
Sir — To navigate West Bengal's political labyrinth, Swapan Dasgupta boasts of Bengali exceptionalism and erases out deliberate strands in "An older root". He seems to dig up before readers West Bengal's soft corner for identity politics. This is similar to when the BJP says it is taking cognizance of anarchy and sponsored violence in the state. These are attempts to create a narrative that is part of a calculated strategy — playing victim might be an ongoing campaign strategy till the assembly polls.
Reinterpreting Bengal's history is part of a concerted effort to create a collage of Bengal's political psyche filled with opacities. The BJP's confidence stems from a 40.2 per cent vote share in Lok Sabha 2019, only 3 per cent less than the ruling party in West Bengal. With the Bihar elections acting as a morale booster and the prospect of a probable Congress-Left alliance eating into the Trinamul Congress's vote share, the party's satraps can afford to be optimistic. But for the BJP to wrest Bengal, such strategies will not be enough.
C. Haldar,
Calcutta
Sir — Swapan Dasgupta's insidious design to present a skewed version of truth fools no one. Bengal has a rich culture of assimilation, inclusiveness and religious fraternity. Neither the saffron party's political posturing nor Dasgupta's cleverly crafted history will change that.
Akash Chatterjee,
Calcutta