Letters to the editor: BJP removes Varun and Maneka Gandhi from national executive committee
Readers write in from Calcutta, Mumbai, Visakhapatnam, Nadia, Calcutta and Bokaro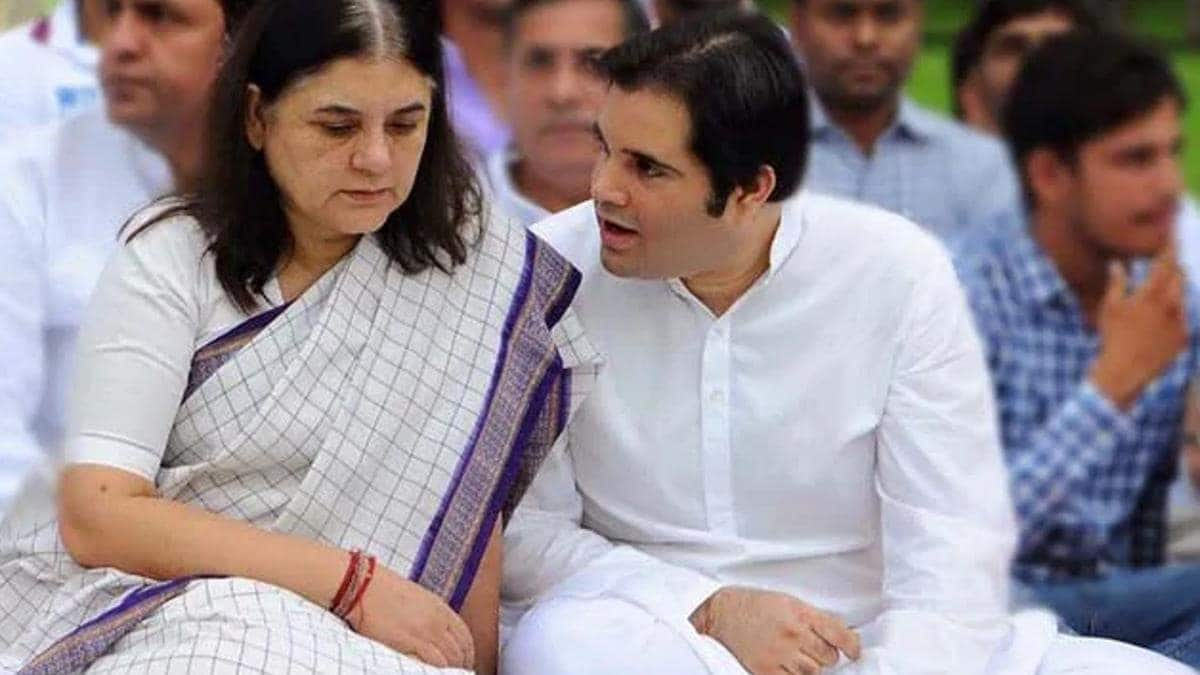 Varun and Maneka Gandhi.
File photo
---
Published 09.10.21, 12:50 AM
|
---
Firm stand
Sir — The Bharatiya Janata Party removed Varun and Maneka Gandhi from its national executive committee hours after the former tweeted that the police should identify those involved in the death of farmers in Lakhimpur Kheri and arrest them immediately ("BJP ire on Varun and Maneka", Oct 8). When the BJP national president, J.P. Nadda, announced the 80-member list, people were quite surprised to see the Gandhis missing. This is a clear indication of the top leadership's discontent with Varun Gandhi. The mother-son duo must take this opportunity to reconsider their political affiliation and break away from the sangh parivar.
Bhagwan Thadani,
Mumbai
Sir — Varun Gandhi must be appreciated for speaking up against the violence at Lakhimpur Kheri. His firm stance against the brutal incident is in sharp contrast to the continued silence of the prime minister, Narendra Modi. While a thorough investigation must be conducted, it is evident from videos that a speeding vehicle trampled the peaceful protesters on the fateful day. After days of protests, two arrests have been made, but Ashish Mishra — son of the Union minister, Ajay Mishra, and the primary accused in the case — is still roaming free. The BJP's lack of action shows how little it cares for the common people.
K. Nehru Patnaik,
Visakhapatnam
Breathless
Sir — According to a recent study by the network, C40 Cities, Calcutta witnessed 2,200 premature deaths owing to coal power plants in 2019 ("Choked", Oct 7). The study further projected that the city is likely to witness 10,000 more premature deaths by 2030. These are alarming figures. If India is to meet the 2030 emissions goal, it must change its energy generation strategy immediately. Further, the health costs associated with coal pollution are estimated to stand at $46.5 billion over the next decade, more than twice India's total public health expenditure in 2018. By continuing to support coal-fired power plants, the Centre and state governments are threatening the health of citizens as well as affecting India's air quality targets.
S.S. Paul,
Nadia
Sir — The report by C40 Cities shows that about 20 per cent of India's coal-generated electricity is restricted to within 500 kilometres of Calcutta. Yet, air pollution from coal-fired power plants travels long distances, putting everyone at risk, especially vulnerable citizens such as the young, the elderly and pregnant women. The state should take this up with the Centre.
Kanchana Gupta,
Calcutta
Timeless act
Sir — The demise of veteran actor, Arvind Trivedi, who played the role of Raavana in Ramanand Sagar's Ramayan has broken the hearts of his fans. He was a mainstay of Hindi film and television and had acted in over 300 films. Trivedi will be remembered for his iconic role.
Sourish Misra,
Calcutta
Sir — The news of Arvind Trivedi's death comes on the heels of Ghanshyam Nayak's demise. We rarely appreciate the contributions of TV actors the way we adore film stars. They will be missed.
Ishan Anand,
Bokaro
Just words
Sir — Audiobooks have become a popular way of introducing children to reading. These are supposed to expose kids to a variety of topics that may be difficult for them to read about on their own and help in speech development and listening skills. Yet, the visual component of children's books is crucial. Without illustrations accompanying the words, children are unlikely to understand the import of the words they are hearing. Equally important is for children to visualize the alphabets — if they just hear words, they may confuse similar-looking alphabets such as 'b' and 'd' at a later stage. Perhaps audiobooks for children should come with illustrated books to match image to text.
Preetha Sarkar,
Calcutta