Unique charm: The allure of Feluda
Readers' Speak: One hopes that on the occasion of Ray's one hundredth birth anniversary guardians would encourage their wards to read Bengali short stories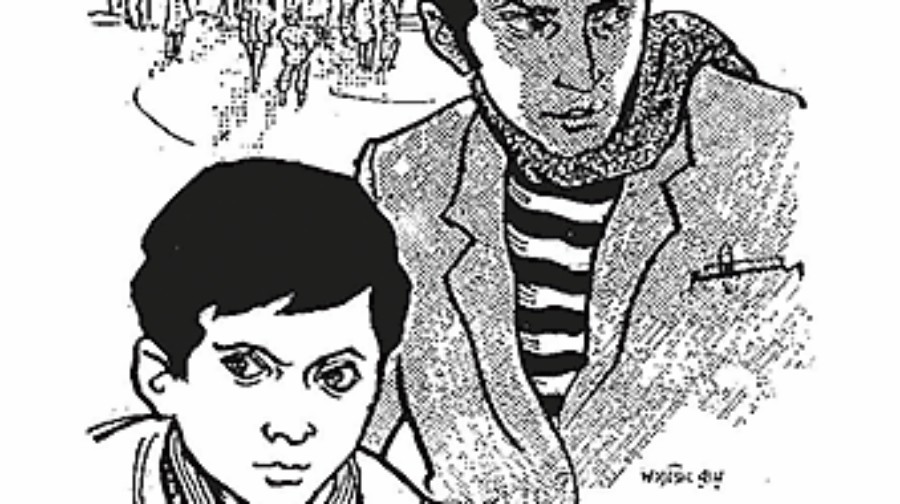 ---
---
Sir — The article, "Feluda and Co." (Aug 26), by Uddalak Mukherjee made for an enjoyable reading. Although I have always been an ardent fan of Feluda's adventures, other literary characters created by Satyajit Ray — who is my favourite author — especially the ones in his short stories, are equally attractive to me. In fact, I always found the central characters of the short stories in the "baro" series very interesting.
It is unfortunate that most Bengali readers from the younger generations have not read Ray beyond Feluda. One hopes that on the occasion of Ray's one hundredth birth anniversary guardians would encourage their wards to read Bengali short stories along with the escapades of beloved characters like Feluda and Professor Shonku.
Sourish Misra
Calcutta
Sir — Few people in Bengal have not read stories penned by Satyajit Ray. His short stories are so addictive that they are impossible to put down even when one is re-reading them. Most important, all his characters — be it the comic Jatayu or the evil Mandar Bose or Maganlal Meghraj — are well-rounded and have such depth. Ray's contribution to Bengali literature is priceless and will continue to entertain generations to come.

Alok Ganguly
Kalyani
Sir — Uddalak Mukherjee has called on the Bengali intelligentsia to ponder the unique unimpeachability of Feluda against the fallibility of other leading characters in Satyajit Ray's other works. However, in doing so, he appears to have done injustice to the beloved detective. Mukherjee quotes at length from Leela Majumdar to establish that Feluda is a 'flat' character in the Fosterian sense. But we must remember that Ray created Feluda for the young readers of Sandesh, a children's magazine. This could be why he deprived Feluda of a female companion.
Like many others of my generation, I grew up reading Feluda stories in Sandesh and never noticed the absence of female characters. Even when his adventures were later published in the Desh magazine for a broader audience, his image remained the same: a tall, urbane young man with a razor sharp intelligence who can solve cases even when there is little evidence. Yet, Feluda, much like the rest of us, likes the good things in life, smokes cigarettes, is a fan of Sherlock Holmes, Tintin and Jim Corbett.
Mukherjee's twilight men, on the other hand, belong to a different genre. Their faults and foibles are demanded by their plots. These men may be subjected to critical analysis just as the famous sleuth.
Anjan Majumdar
Calcutta
Sir — It is true that Feluda is above and beyond the ken of flesh and blood human beings, devoid of usual frailties. Uddalak Mukherjee has also rightly pointed out that Satyajit Ray has mostly omitted women characters from his works. But is this a coincidence or is it deliberate? Ray created 'Feluda and Co.' to whet the appetite of young Bengali readers. Not so the characters in "baro" series. While his writing struck a chord with the young and the old alike, his characterization in both cases was done with his target audience in mind. In a nutshell, all of us love to read the books of Feluda for his 'magajastro' which makes him a class apart from all other detectives. We also love to read his other stories and their protagonists, but for a different set of reasons.
Anathbandhu Banerjee
West Burdwan
Real crisis
Sir — It is not everyday that a news in the entertainment section of the newspaper alarms people. Recently, I read that popular medical dramas like Grey's Anatomy are going to replan their next season to include the coronavirus crisis. This is not the only show planning this either. These shows already use up precious medical supplies like masks and gloves. One shudders to think how much personal protective equipment it will go through in order to film the new plot. This is shocking at a time when not just frontline medical staff but also poor people around the globe are either not provided or cannot afford such basic safety measures amidst a very real pandemic.
Roshni Sen
Calcutta