Hope lost
READERS SPEAK: Bernie Sanders was the last remaining hope for the US; China reclassifies dogs as companions; BCCI's move in Covid pandemic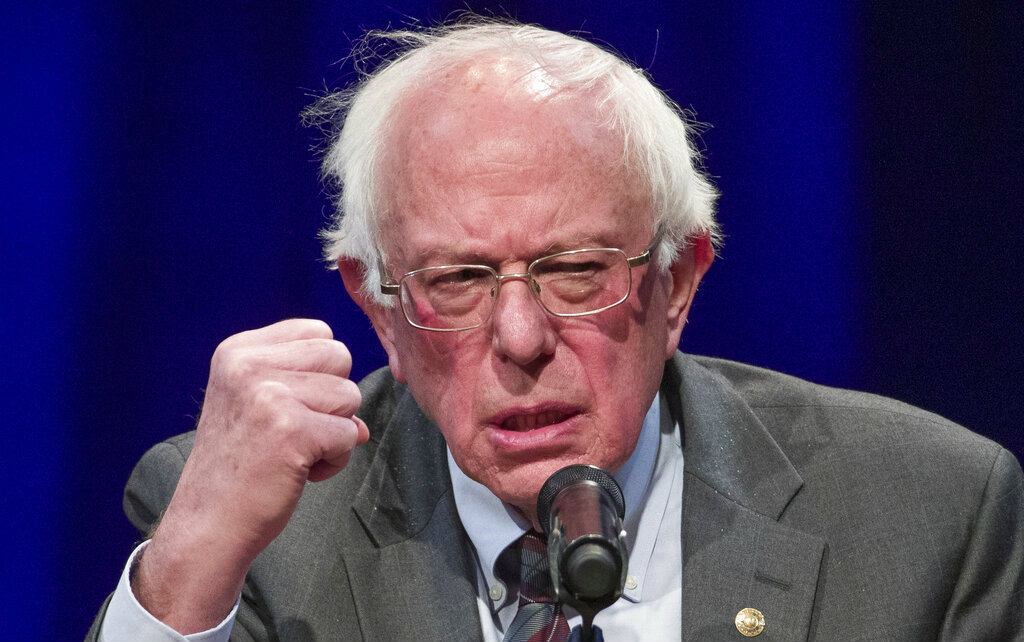 ---
Published 12.04.20, 08:13 PM
|
---
Sir — It was heartbreaking to learn that the senator from Vermont, Bernie Sanders, dropped out of the Democratic presidential race in the United States of America, thus clearing the path for Joe Biden. After Elizabeth Warren dropped out of the race, Sanders was the last remaining hope for the US to get a contender for the top job who would actually look out for the interests of the people. His exit from the race is particularly demoralizing because, unlike Biden, who has been accused of sexual assault, Sanders's legacy is not a mixed one.
Sanders's greatest accomplishment as a leader and a politician was his relentless fight to make quality healthcare accessible and affordable to all. In a truly democratic and just society, this is an ideal that all leaders should uphold and work towards achieving. Unfortunately, the reality of the healthcare system in the US is far from democratic, with significant sections of the population not being able to afford it. Had Sanders won the Democratic Party's nomination and eventually gone on to become president, the people of the US would have greatly benefited from his compassionate leadership.
Shireen Mandana,
New York, US
Sir — Bernie Sanders's exit from the presidential race does not bode well for the US. He has often been criticized for his 'left-leaning' position on matters concerning healthcare and human rights, but few seem to understand that his ideas would have vastly benefited the American populace. Given his age, it is unlikely that he will ever be able to contend for the position again. This is a rather severe loss for a nation that has had Donald Trump as president for a number of years.
Sanders advocated the idea that people's right and access to healthcare should not be dependent upon whether or not they had a job. For millions of Americans who continue to struggle for employment, a policy such as this in their favour would have come as a boon. Apart from that, he believed that education should be "an economic right for all, not a privilege for the few", a stand that, if passed into legislation, would have revolutionized the higher education system in the US, under which thousands of students suffer crippling debt on account of student loans. Sanders also wanted to break the monopoly that corporate giants have on markets, tax the wealthiest more heavily so that ordinary citizens could be taxed a little less, and believed that climate change is real and requires urgent, active intervention. These are all concerns that plague modern society; we feel the effects of these issues in India as well. It is important for citizens to recognize when a leader actually has their best interests at heart, and extend all possible support to them.
Manisha Som,
Calcutta
Sir — If Bernie Sanders had got the chance to give a proper shape to his vision of equality for all in the US, the latter would have greatly benefited. A truly progressive society is one in which the populace is well-educated and healthy, because everyone can afford to study and get proper medical treatment. That dream, unfortunately, seems to have come to an end, unless the next US president takes a leaf out of Sanders's book and truly works for the people.
Radhika Ghosh,
Calcutta
Sir — Bernie Sanders's pro-people policies were deemed to be 'extreme' not just by political circles in the US but also by his own party. This is a pity for, among other things, Sanders wanted to strengthen gun control laws, given the growing problem of mass shootings in the US, especially those in schools. Perhaps if the safety and lives of citizens were considered more important than the interests of gun lobbies, Sanders would have received more support than he did.
Dean Adams,
Boston, US
Parting shot
Sir — It was interesting to read that the Board of Control for Cricket in India has cleared the quarterly dues of all its centrally-contracted cricketers and promised not to let anyone suffer on account of the uncertainty triggered by the global Covid-19 pandemic. In the present scenario, however, given that there is no cricket being played and India's healthcare system can use all the help it gets to fight the disease, would it not have been fitting for the BCCI to deduct 20 to 25 per cent of the players' contracted dues and donate it towards Covid-19 relief funds? Our cricketers who hold BCCI contracts are immensely wealthy; surely they could have agreed to donate some of their salaries towards helping fellow citizens?
N. Mahadevan,
Chennai
Off the list
Sir — While bad news abounds about the global pandemic, it was greatly heartening to read that China is finally set to reclassify dogs as companions, and not livestock, as a response to the coronavirus outbreak. This revelation comes as a great relief not just to activists around the world who have always denounced China's appalling record on animal cruelty but also to ordinary people who are dog lovers. China has also banned the trade and consumption of wild animals, but one hopes that its position will endure once the global crisis has subsided. Apart from dogs, animals such as the pangolin have greatly suffered on account of human greed.
Meghna Sengupta,
Calcutta