Letters to the editor: American withdrawal from Afghanistan
Readers write in from New Delhi, Calcutta, Kannur, Ujjain, and Mumbai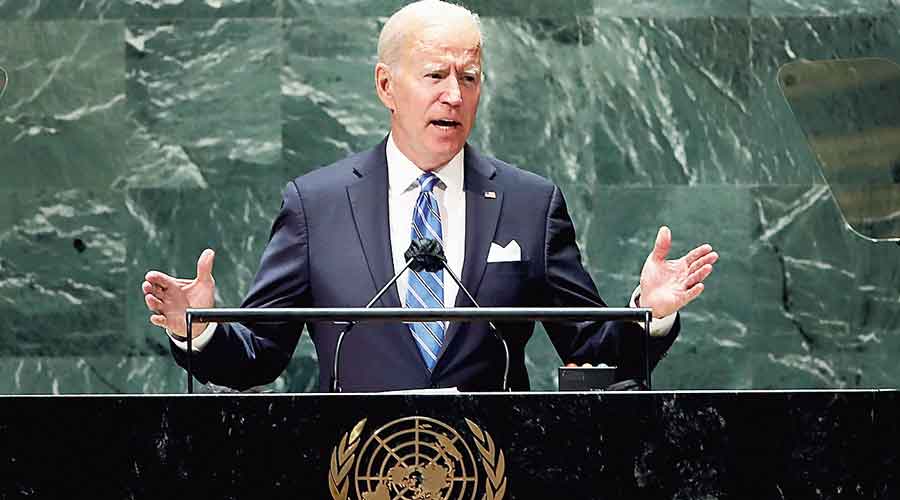 ---
Published 28.09.21, 01:21 AM
|
---
Repeated folly
Sir — Joe Biden had once criticized Donald Trump's immigration policies saying, "it violates every notion of who we are." His government has now deported hundreds of Haitians fleeing political turmoil and natural disaster. Biden may not wear his emotions on a red cap or send out midnight tweets that set the halls of diplomacy abuzz, but when it comes to foreign policy, he is not much different from his predecessor. American withdrawal from Afghanistan was proof of this. He is no more likely to 'Make America Great Again' than Trump was.
Rishi Anand,
New Delhi
Same pitch
Sir — In a welcome move, the Marylebone Cricket Club — the sole authority vested with the power to draw up the Codes of Laws that govern cricket since 1787 — has adopted the gender-neutral terms 'batter' and 'batters' in place of 'batsman' and 'batsmen' ("Howzat for equality", Sep 25). This change in nomenclature shows that the cricket fraternity is finally acknowledging the need for gender equality within the sport. However, as the editorial rightly points out, the rechristening means little if women's cricket continues to suffer from a lack of funds as well as opportunities. The annual retainership of female cricketers is still a fraction of their male counterparts.
For a long time, formal communication in all fields assumed the subject to be male. While feminists have opposed androcentrism in language for a long time, it is only recently that institutions are taking note of this criticism. While a change in terminology may not seem significant in practical terms, it will nonetheless go a long way in recognizing the presence and contribution of women in the public domain. Hopefully, other institutions will follow suit.
Ashok Kumar Ghosh,
Calcutta
Sir — At a time when several institutions are adopting greater measures to empower women, the decision of the MCC to use the term batter instead of batsman in all official communication does not come as a surprise. Men's cricket has always dominated the public imagination. But the last few years have seen a surge in interest for women's cricket. This decision by the MCC is a step in the right direction. But there is a long way to go before women cricketers receive the same opportunities and benefits as the men's team.  
M. Pradyu,
Kannur
Open dialogue
Sir — Every year, September 26 is observed as World Contraception Day. Under international human rights law, states must provide sexual and reproductive health services, including modern forms of contraception and education on family planning, to citizens. Yet, unplanned pregnancies, especially among teenagers, continue to be a major cause for concern. It is absolutely essential that schools as well as parents have a transparent and comprehensive discussion about sex and contraception with their wards.
Yashi Bairagi,
Ujjain
Sir — Sex continues to be a major taboo in India. Most people lack basic knowledge about safe sex. Schools are guilty of teaching children about sex using outdated analogies. Proper sex education and the use of contraception will not only prevent unplanned pregnancies, but will also keep sexually transmitted diseases at bay.
Mira Solanki,
Mumbai