Dead end
Readers' Speak: Wildlife poaching doubled during lockdown; private offices to run in Bengal; MP Sanjay Singh uses quota tickets to fly migrants home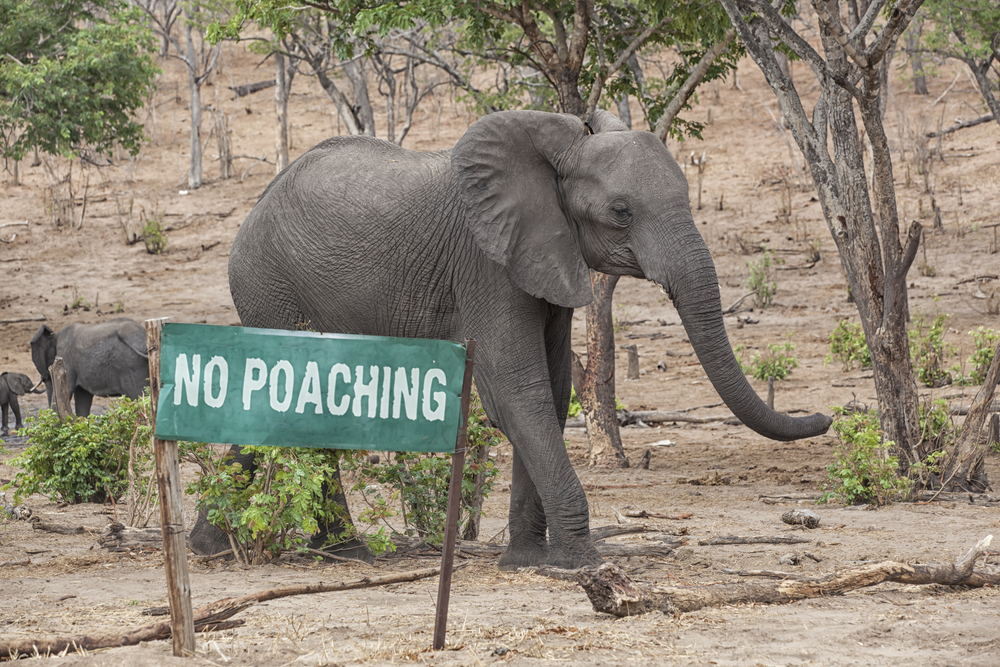 ---
---
Sir — Disastrous news involving wildlife and the natural environment in India seems to have become par for the course. It was appalling to read that a study has found that incidents of wildlife poaching in the country more than doubled during the Covid-19 lockdown. To put this in perspective, 88 animals were killed for meat and trade during this period, compared to 35 in the days in the pre-lockdown days in February. At this rate, does India's diverse fauna have any hope of survival? The Central government has already made a mess of handling the pandemic; it seems as though it has wholly eschewed its responsibility towards conservation as well.
Anisha Lalwani,
Calcutta
Bad call
Sir — The decision of the West Bengal government to allow private offices to function at full capacity from next week is an ill-thought-out one. Towards the end of last month, the chief minister, Mamata Banerjee, announced that from June 8, all private offices in the state can operate with a 100 per cent workforce, while government offices can summon 70 per cent of their employees. While it cannot be denied that Banerjee has been doing her best not only to ensure that the state handles its burden of Covid-19 cases with efficiency but also to help it get back on its feet after the recent cyclone, the decision to allow private offices to instruct all their employees to report to work at one go will only worsen the coronavirus situation in Bengal. It is entirely likely that many of the employees in a number of private offices reside in containment areas; perhaps the offices are situated in red zones themselves. Is it not both irresponsible and immoral to expect people to go back to working in such close proximity with one another at a time when the disease is rapidly spreading and has not even reached its peak?
It is true that businesses are suffering monetarily on account of the inability of people to work at this time. This, however, only bears testimony to how valuable workers are to a company; it is thus the latter's responsibility to consider their needs and the health risks they would be required to expose themselves to. It is impossible to return to normalcy in one fell swoop; private and government offices must work out a humane, more tenable system in which employees, if they must report to work, are able to do so on a rotational basis that allows for strict social distancing.
Rohit Agarwal,
Calcutta
Sir — If private companies decide to order all their employees to return to office at one go, the scale of the Covid-19 infection will become uncontrollable and the whole purpose of the two-month-long lockdown will be defeated. The post-Covid world will look nothing like what we have been used to in the past; governments and private companies will have to get accustomed to newer ways of socially distanced working.
Building robust work-from-home models will be an important part of the post-Covid reality; governments and corporations must understand this, alongside prioritizing the rights and livelihoods of workers both in the private and the public sectors.
Malini Bose,
Calcutta
Great help
Sir — It was greatly heartening to read about the decision of the Rajya Sabha parliamentarian, Sanjay Singh, to use the 34 domestic flight tickets he is annually entitled to as a member of parliament to fly 33 migrant workers from Delhi to Patna. This is the sort of exemplary service we expect from elected representatives. The latter are supposed to use their power and privileges to help ordinary people, which is what Singh is doing.
The Delhi chief minister, Arvind Kejriwal, has lauded the move and rightly said that it is inspiring for all. Thousands of migrant workers have been stranded in many parts of the country owing to the lockdown that was put in place to combat the coronavirus contagion. They are in dire need of the kind of help extended by Singh. One hopes that others like the MP, who have been blessed with means and privilege, will use their resources in the service of others.
Ibn-katib,
Azamgarh, Uttar Pradesh