Travel safe
Readers' Speak: Travelling on the Delhi Metro after the Covid-19 lockdown, parliamentary committee recommendations on labour; newspapers are back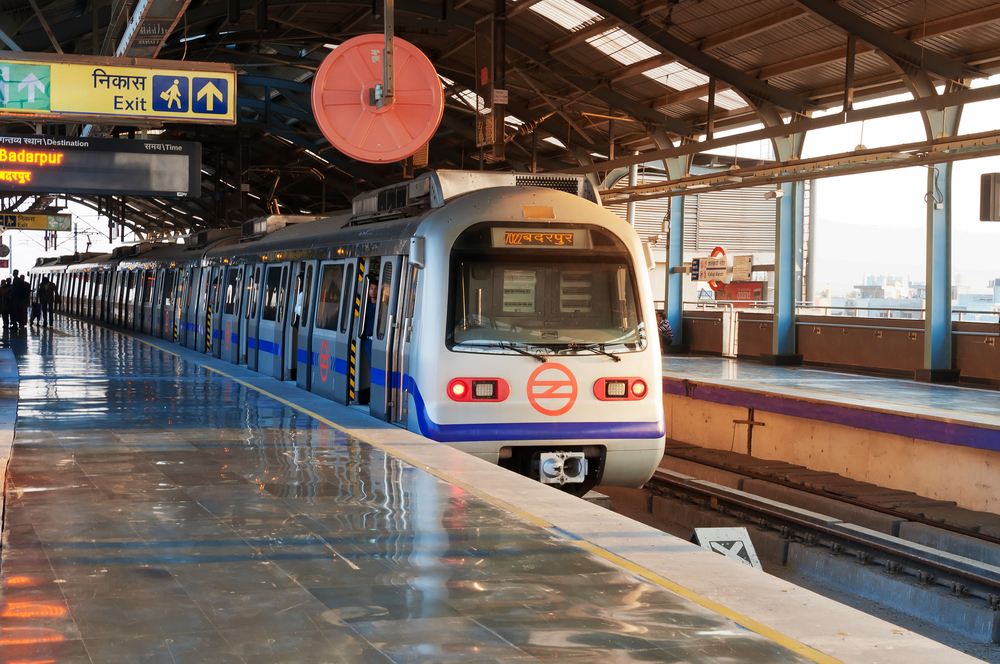 ---
---
Sir — The Central Industrial Security Force has suggested that even after the lockdown is lifted, passengers with flu-like symptoms will not be allowed to travel on the Delhi metro. Further, all passengers will be required to wear masks. This is heartening. But is this enough to stop the virus? Not all people who are infected are symptomatic and touching common surfaces like seats and handles will leave people vulnerable to infection. There needs to be a change of mindset; people need to conduct themselves differently in public places if the spread of the virus is to be checked in the future.

Roshni Sen,
Calcutta
Steps forward

Sir — As India completes one month of the nationwide lockdown today, the Centre claimed that the country has achieved a lot in its fight against the novel coronavirus. A member of one of the empowered groups constituted by the government in response to Covid-19, C.K. Mishra, listed the three major things that the country has achieved in the last 30 days — namely, cut transmission and increased the doubling rate of Covid-19 positive cases; second, ramped up testing; and third, prepared for the future if the virus spreads further. I hope what Mishra is saying is the truth and we are able to win the battle against the virus.
Mufti N.B. Qasmi,
Delhi
Heavy burden
Sir — The recommendation made by the parliamentary committee on labour on the industrial relations code, 2019 is perceptive for it provides a relief to the private sector by proposing that companies cannot be forced to pay 50 per cent wages to the labourers laid off during natural calamities. A natural calamity or an unforeseen incident like the Covid-19 pandemic comes without warning and puts all of us at risk without any fault of our own. A guarantee of 50 per cent wages to be paid to all employees may be great from one point of view but would have undoubtedly been a burden on the private firms, especially in the micro, small and medium enterprises sector and for start-ups. At a time when production has stopped, this additional responsibility imposed by the government would force businesses to take loans, well aware that they may be unable to repay these. Many private companies could thus have defaulted on their loans and faced insolvency proceedings. This would not have helped India's ease of doing business rankings. The recommendation of the parliamentary committee should thus be accepted by the legislature.
Shayan Das,
North 24 Parganas
Sir — While the recommendation of the parliamentary committee on labour is appreciable, the woes of employees must not be forgotten either. Not receiving a month's salary can be the difference between life and death for a family with a hand-to-mouth existence. Businesses may not be able to afford 50 per cent wages, but the government should certainly prepare a contingency fund for this purpose.
S.K. Saha,
Calcutta
Printed word
Sir — After an initial lull, more and more people seem to be turning to the newspaper amidst the lockdown. This is heartening since in these critical times the need for reliable information becomes more important than ever before. A market research team's recent survey has found that people on an average are now reading a newspaper for a solid 60 minutes each day. Before the lockdown, this was just 38 minutes. What is more astonishing, 42 per cent people are reading the paper multiple times instead of reading it in one go, thus devoting more time to each section. Clearly one can infer that the relationship between readers and newspapers has deepened during the lockdown.
Newspapers have an important role to play in an age when TV channels are more interested in increasing their TRP than in delivering the truth. Newspapers keep a vacuum of information from forming in society; this fosters social stability.
Khokan Das,
Calcutta