Be safe
Readers' Speak: Zoom security issues; condemning Punjab police officer Harjeet Singh's hand being chopped off for demanding Covid-19 lockdown passes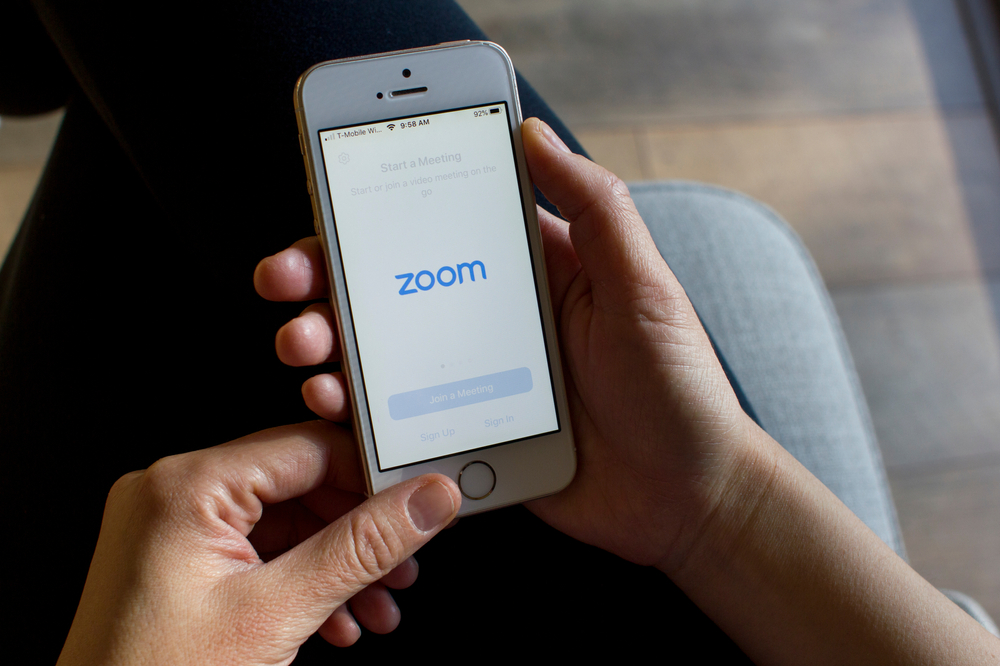 ---
---
Sir — It was worrying to read that the security lapses in the video-conferencing platform, Zoom, are so grave that the Union home ministry has cautioned users against it. This might force corporations that use the platform for work to think of alternatives. It will also be a blow to ordinary people who, at a time of isolation, have been using Zoom regularly to connect with their loved ones, since the platform allows multiple people to chat at the same time. Given that the Covid-19 pandemic has forced people all over the world to change the ways in which they socialize and interact, it is the job of tech companies that host such platforms to ensure the security of users.

Sharon Gomes,
Calcutta
Out of hand
Sir — It was appalling to read about the gruesome incident in Punjab in which a police officer, Harjeet Singh, had his hand chopped off with a sword at a vegetable market by a group of men when they were asked to produce their curfew passes. A number of the policeman's colleagues also sustained injuries. While Harjeet Singh's hand has successfully been reattached after a complex surgery and 11 people have been arrested in connection to the crime, it is still difficult to fathom how anyone could bring themselves to commit such a heinous act. Is this the kind of moral degradation humanity has suffered, that too at a time of a global pandemic when there is a greater need for kindness and empathy?
In this hour of need, the police are doing their best to carry out their duties in ensuring that people stay safe and secure and are not able to endanger the lives of others. Like doctors and nurses, they are putting their lives at risk to ensure that ordinary citizens do not suffer. Is it not our job to cooperate with them?
Ahmad Sufyan Inayati,
Gonda, Uttar Pradesh
Sir — It is disheartening that a group of men chopped off a police officer's hand and injured a number of other police personnel after being prevented from violating lockdown rules in Punjab. The group fled after the attack, but a number of arrests have been made.
It is shameful that at a time when so many of us are able to stay safe in our own houses, the people who are putting their lives on the line to protect us are being attacked. There have been other violent incidents as well, in several places across the country. Strict action must be taken against those found guilty of such crimes, and every citizen should have the decency not to misbehave with police personnel who are just doing their jobs.
Shahin Ahmed,
Mumbai
Sir — In this time of great crisis, citizens have to stay at home, maintain social distance and refrain from wandering outside. Police personnel are doing their best to save people from falling sick. In this context, it was terrible to hear about the incident in Punjab's Patiala, where a group of people attacked and injured a number of police officers, and even chopped off an assistant sub-inspector's hand. If those who have been arrested are found to be guilty, they should be given the harshest punishment under the law.
The police are working tirelessly for us, ensuring that people do not gather in public and endanger each other's lives. Without their help and vigilance, it would be much harder for us to fight the pandemic. It is time we showed them some respect.
Najib Ahmad,
Motihari, Bihar
Sir — I was shocked to hear that a policeman in Punjab had his hand cut off with a sword just because he was trying to maintain curfew rules by asking a group of men for their curfew passes. The lockdown violators who attacked him fled, but 11 people have been arrested.
Have we lost even a basic sense of decorum and civility? These law enforcers are trying to help us fight a highly contagious disease so that more of us do not lose our lives. And yet, they are the very people being attacked by law breakers. The Punjab government must take stringent action against the culprits.
B.O. Changa,
Murshidabad