Origin story
Readers' Speak: ancient women hunters; opinion poll results for the West Bengal assembly elections; nationwide bank strike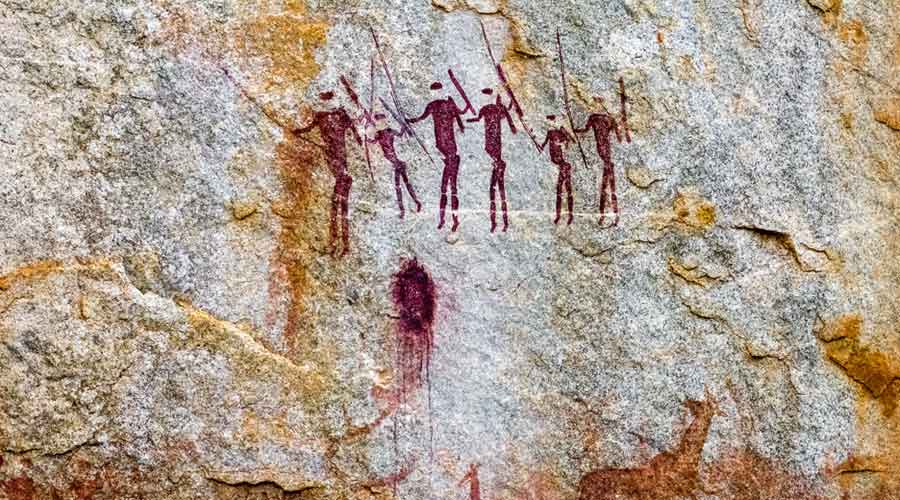 Representational image
Shutterstock
---
Published 17.03.21, 03:29 AM
|
---
Sir — Man is not the original provider, as patriarchal history would have us believe. Archaeological evidence from Peru now suggests that some ancient big-game hunters were in fact women. Since hunting — done by men — is cited as the prime driver of evolution and the reason behind the rise of the family, men often say that their dominance in society is 'biological' or 'evolutionary'. It now follows that the patrilineal family structure is nothing but a social construct that was crafted by men to consolidate their power in society. This finding raises important questions about gender roles and the need to revisit 'scientific' notions that propagate patriarchy.

Kaveri Raj,
Ernakulam
Slim chances
Sir — Opinion poll results for the West Bengal assembly elections have started rolling in and all of them reveal huge gains for the Bharatiya Janata Party, while still predicting Mamata Banerjee's return to power by a small margin. This is worrying given the horse-trading that has become part and parcel of electoral politics in Bengal. The saffron party undoubtedly has more power and money than the regional outfit and since ideological affiliations mean less than nothing these days, chances are the BJP can undermine the popular vote by buying off winning legislators.
Yet, there may be hope. Even in 2016, the opinion polls had predicted a slim margin for the Trinamul Congress, while the party actually won 211 of the 294 seats. The already inexact science of psephology is made even more inaccurate in a large and vibrant democracy like India. One is forced to wonder why a majority of opinion polls get it so wrong. This is not specific to India either. In 2016, the opinion polls got the election results of the United States of America terribly wrong. The thing is, when it comes to opinion polls few people — if they do speak — actually reveal the truth. In a country like India, where political parties now rule by muscle power, people are scared to express opinions that might get them into trouble. Stories about people being harassed and even beaten up for swearing allegiance to one political party are not unheard of. As such, it would be foolish to trust the results of the opinion polls. But if what is being predicted does come true, then the future of West Bengal seems very dark indeed.

A.K. Sen,
Kalyani, Nadia
Take a stand
 Sir — The two-day nationwide bank strike on March 15 and 16 is laudable since it aims to send a strong signal to the Central government. Bank employees are letting the government know that they will not consent to the privatization of the public sector, which will no doubt affect the general people adversely. While the top echelon of the banking hierarchy is not part of this strike, this will not have a huge impact as this section only comprises 20 per cent of total bank employees. Unless the other 80 per cent of employees agree with the Central government, the banks cannot run smoothly.
Since the BJP came to power, they have introduced one anti-public policy after another, crippling the life of the common people. Some of the government's policies — demonetization, goods and services tax, and the merger of some public banks into one Union bank are just some instances — have brought disastrous results, breaking India's economic backbone. The government has also failed miserably in controlling the price hikes of essential commodities of daily use, adding to the woes of the poor and the middle classes.
As if these economic difficulties were not enough, crimes against minorities have also risen significantly. This is a matter of great concern. If Indians want to go back to living in a peaceful country that was prospering economically, then they must dethrone the saffron party and defeat its communal intentions. People should teach a lesson to the party using the power of the ballot in the forthcoming assembly elections. These leaders should not be allowed to lead our country into the pit of darkness and ignominy because of their self-serving agenda which is to please a handful of capitalists.

Iftekhar Ahmed,
Calcutta