Gone to waste
Readers' Speak: Robert Pattinson's pasta; Indian Army's three year short service for civilians; masks now a part of life due to Covid-19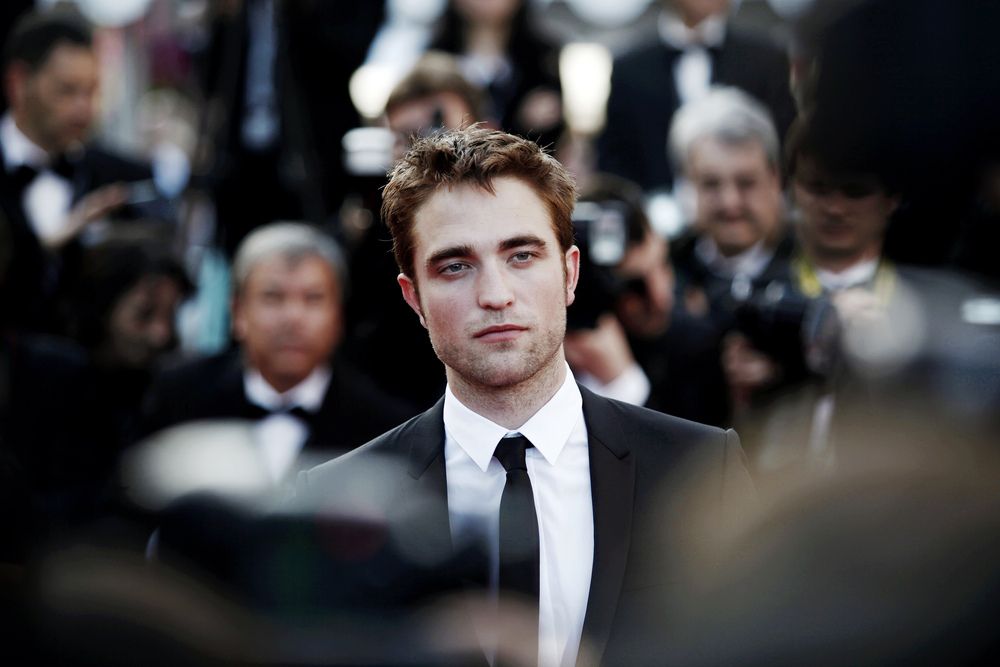 Robert Pattinson has broken the internet again; this time by cooking a pasta dish that sounds too revolting for words.
Shutterstock
---
Published 16.05.20, 09:42 PM
|
---
Sir — Robert Pattinson has broken the internet again; this time by cooking a pasta dish that sounds too revolting for words. Who combines "any sauce" with cheese, sugar and pasta? Yet, no one can seem to resist cooking it — even while they criticize the recipe at each step. The question here is, are people actually eating the dish that is the outcome of that experiment or is all that food getting wasted? At a time when billions around the world are going hungry, how can people be so cavalier about wasting food? Do they realize that the ingredients might have been put to much better use?

Rima Roy,
Calcutta
Too short
Sir — In a first of its kind proposal, the army plans to induct youngsters into its ranks for a three-year 'tour of duty' or 'short service' to serve as both officers and jawans. This proposal is supposed to reduce the financial burden on the army and free up funds for its modernization. The army also mentioned that "[u]nemployment in our country is a reality, however there is resurgence of nationalism and patriotism."
While the idea of providing at least temporary employment to India's jobless youth and modernizing the army is fine, one fails to understand why nationalism and patriotism must necessarily be connected to entering the armed forces. If joining the army is the only marker of patriotism then millions of Indians must be unpatriotic.
Moreover, young graduates or those with basic education may have hopes of having an alternative career after a three-year stint in the army. But what about those without education, who will not even have the consolation of getting a pension from a job where one has to put one's life at serious risk? What kind of life will such people have? The government should ensure that those joining the army for a short period of three years are taken care of once they leave the armed forces. Otherwise, playing with the futures of unemployed youth might do more harm than good and taint the image not just of the army but also of the country.
Bidyut Kumar Chatterjee,
Faridabad
Sir — The army is planning to make use of the vast pool of talent available in the form of the unemployed youth in India by inducting them in various capacities into the armed forces. This will give civilians an opportunity to experience military life without having to commit their entire lives to it. It will also help people in civil society understand how soldiers protect us round the clock and impart important lessons in discipline.
Munmun Bua,
Ujjain
Sir — The army's latest proposal to employ people for short periods is myopic and exploitative. So-called "patriotic" sentiments might lead misguided youth to flock to the army, putting their lives at risk and also spending valuable time at a job in which they will have no future.
Chandrima Banik,
Calcutta
Cover up

Sir — People sporting masks are a common sight now. They wear masks to protect themselves and prevent the transmission of Covid-19; in the process, they protect others too. The physical presence of the mask — the discomfort of wearing it perhaps — is a reminder to stay alert and maintain physical distance from other people. Wearing masks assumes added importance in view of the fact that many infected people are asymptomatic and can unknowingly spread the virus.
Since a majority are wearing masks, its novelty or strangeness is now lost. Initially there was a lot of debate over the benefits of wearing masks. Globally, too, larger numbers of people are getting used to wearing masks — it is becoming a way of life and is not a sign of illness anymore. Since it is not possible for all people to procure quality masks, factories, self-help groups and cottage industries are producing masks in vast numbers to meet demand. Some people also use handkerchiefs and scarves, which are just poor excuses for actual masks. They must learn to cover their faces properly.
G. David Milton,
Maruthancode, Tamil Nadu