At long last
Readers' Speak: PM Narendra Modi provides vaccines to all the citizens for free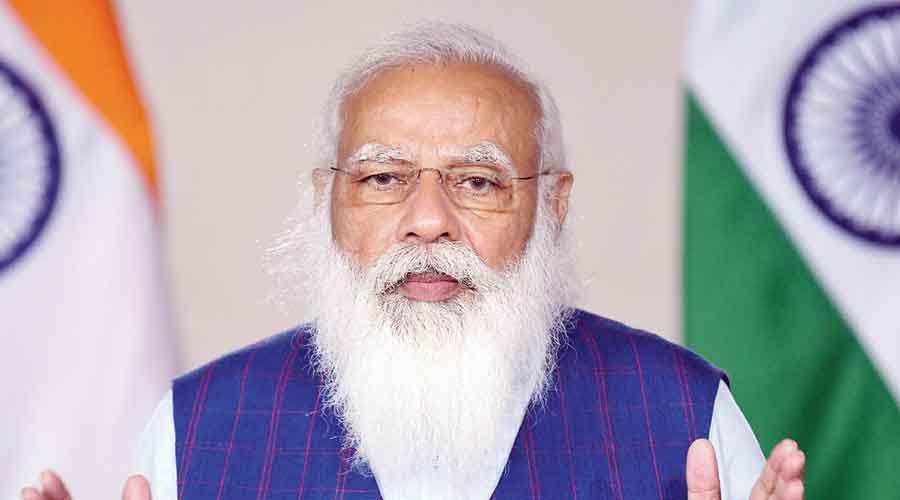 ---
---
Sir — The prime minister was left with no other option but to engage in course-correction by announcing free vaccines for all above 18 and relieving states and Union territories of the burden to procure vaccines for themselves, after a rap on the knuckle from the Supreme Court on the vaccination policy ("About-turn", June 9). Last week, the court had observed that the policy of the Centre of conducting free vaccination for groups under the first two phases, and then replacing it with paid vaccination for states and private hospitals for people between 18-44 years was prima facie arbitrary and irrational.
With private hospitals still being allowed to take 25 per cent of the vaccines, the Centre also needs to lay down a policy to prevent a handful of metro-based private players with no rural presence from cornering disproportionately high quantities of vaccines for themselves. The need to vaccinate those in rural India must be recognized and acted upon.
Patting its own back for combating this pandemic and unfairly blaming the states for the policy mess-up, the prime minister is not willing to even own up the moral responsibility for the loss of thousands of lives, whether for want of oxygen or of hospital beds. One must now wait for the Centre's affidavit to be filed, as directed by the apex court, including its road map to vaccinate the entire population.
S.K. Choudhury,
Bangalore
Sir — Narendra Modi has at last realized that providing vaccines to all the citizens for free is the Centre's duty. All earlier dispensations had figured out that infectious diseases can spread across states and affect people in all parts of the country. So they tried to contain diseases like measles, tuberculosis and polio in all states. Now Modi, too, has understood that he would not be able to confine the coronavirus to Opposition-ruled states only.
Few countries have witnessed a scenario where the same vaccine is sold to different buyers at different prices. Even the apex court could not hide its anguish, failing to comprehend the rationale behind this plan. Modi tried his best to highlight his own prudence in taking this decision, justifying his earlier stance by saying that the Centre did not make any arrangements because the states wanted to collect the vaccines at their own expense. But this step came only after the apex court, the press and the Opposition parties raised questions about the Rs 35,000 crore earmarked in the budget for Covid management. Anyway, better late than never.
Somak Ghosh,
Calcutta