Speak less
Readers' Speak: Concerns about Bengalis and Covid-19; prison inmates during Coronavirus pandemic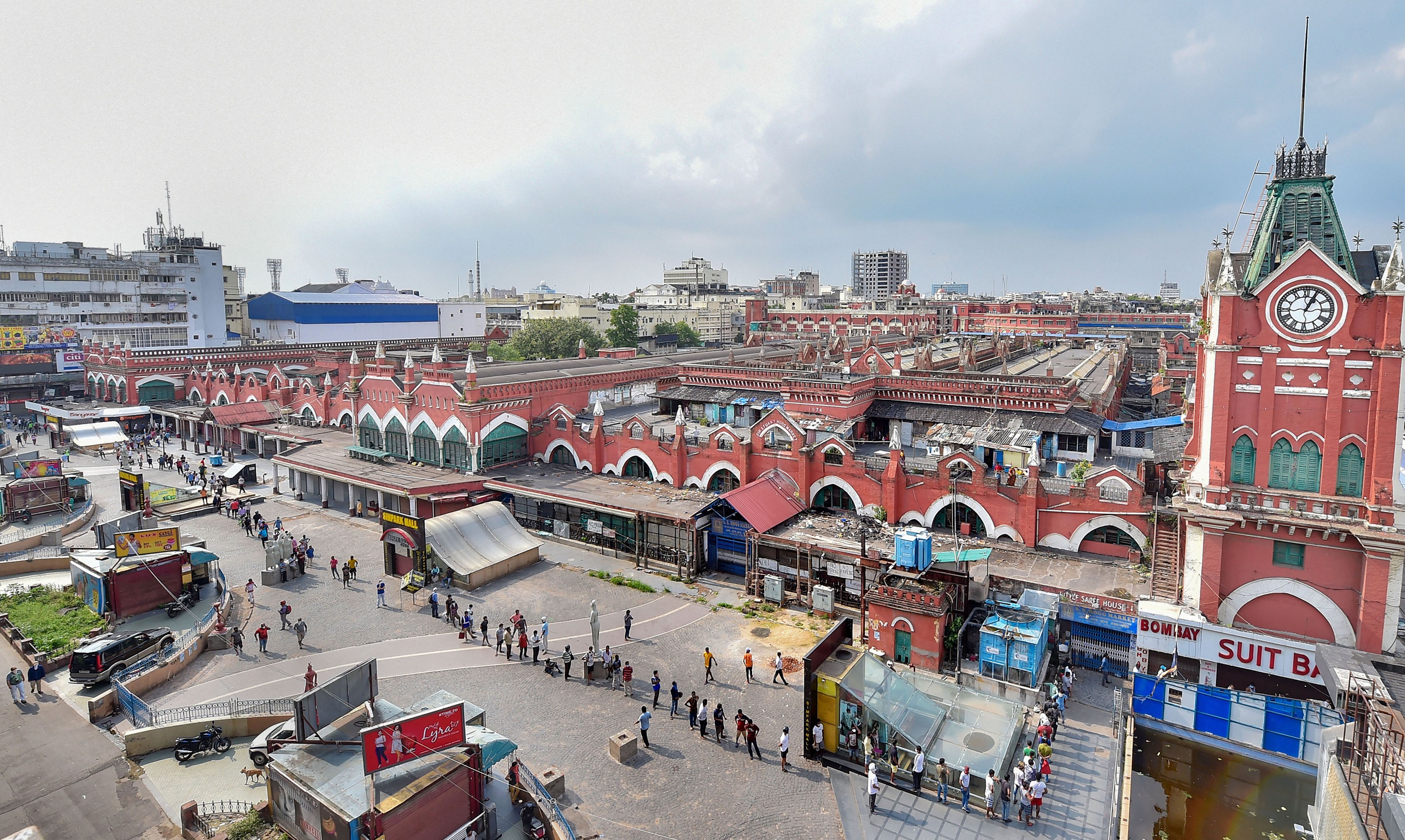 ---
---
Sir — As far as Bengalis are concerned, there is something that seems to be even more fatal than the dreaded coronavirus: silence. One can assume that this is the reason most people on the streets of Calcutta have their protective masks pulled down from their faces and can be seen having heated discussions on pandemic and politics, at tea stalls no less. The Argumentative Indian may think that not even an epidemic can silence him, but perhaps a little caution may go a long way towards keeping the debate going even in the future. Adhering to safety measures is the only way to stop this disease.

Reshmi Sinha,
Calcutta
Crowded in
Sir — It is unfortunate that 77 prisoners and 26 members of the staff at the Arthur Road jail in Mumbai have tested positive for Covid-19. When the coronavirus pandemic broke out, the state government had isolated eight prisons including Arthur Road jail and commanded that no new prisoner will be allowed to enter and those inside, including prison staff, would not be allowed to leave the prison during lockdown. It appears as though in spite of these precautions people have been infected, allegedly by a cook. The government should take immediate measures and ramp up testing inside prisons to ensure that inmates do not succumb to this disease. That would be a violation of their human rights.
Shahin Ahmed,
Mumbai
Sir — Several warnings had been issued by experts at the start of the Covid-19 pandemic regarding prison inmates being extra vulnerable to the disease. Indian prisons are known for overcrowding — the wheels of justice turn slowly in this country and many of those languishing in jails might not actually be found guilty of the crimes they have been accused of committing — and for unsanitary conditions. As such they are hotbeds for the transmission of the disease. There is a very real danger that inmates will fall prey to Covid-19 for no real fault of their own. Given that even front-line medical professionals do not have access to adequate safety equipment, it is unlikely that these will be provided to prisoners, whose human rights are not taken seriously even in ordinary times.
What is worse, the government is busy putting its critics in prison under spurious charges even at a time like this, when the popular advice is to let undertrials for less serious offences out on bail. Clearly, reformation and dissent are both concepts that are alien to this dispensation.
Tamalika Biswas,
Hamburg, Germany
Unsafe territory
Sir — The news that a virtual meeting among South African parliamentarians was hacked into has raised questions about the safety of online interactions of ordinary people. Across the world, lockdowns have forced people to stay at home and, as a result, spend an increasing amount of time on the internet. Moreover, having to stay away from their loved ones over long periods also means that people are spending more time on social media or video calling apps. This situation is undoubtedly putting people at a different kind of risk than stepping outside would. Since spending more time online and opening up one's personal life to the internet has significant risks, people should be very careful about what they disclose on social media.
Shayan Das,
North 24 Parganas
Sir — It is no secret that online interactions and transactions are fraught with risks. The world is full of malicious elements looking to take advantage of vulnerabilities that people reveal online. But to think that an app popularized by the Central government — it has even been made mandatory in some cases — is not safe for the people could mean one of two things: either this government is clueless about internet safety or it wants to track the actions of its citizens so that these can be used to the benefit of the party in power. Either way, millions of Indians are at risk. If these are not signs of a surveillance State, then I do not know what is.
Achintya Sinha,
Bhagalpur