Hurtful words
Readers' Speak: J.K. Rowling's transphobic comments; Kerala school girl suicide; trees and heritage lost in Cyclone Amphan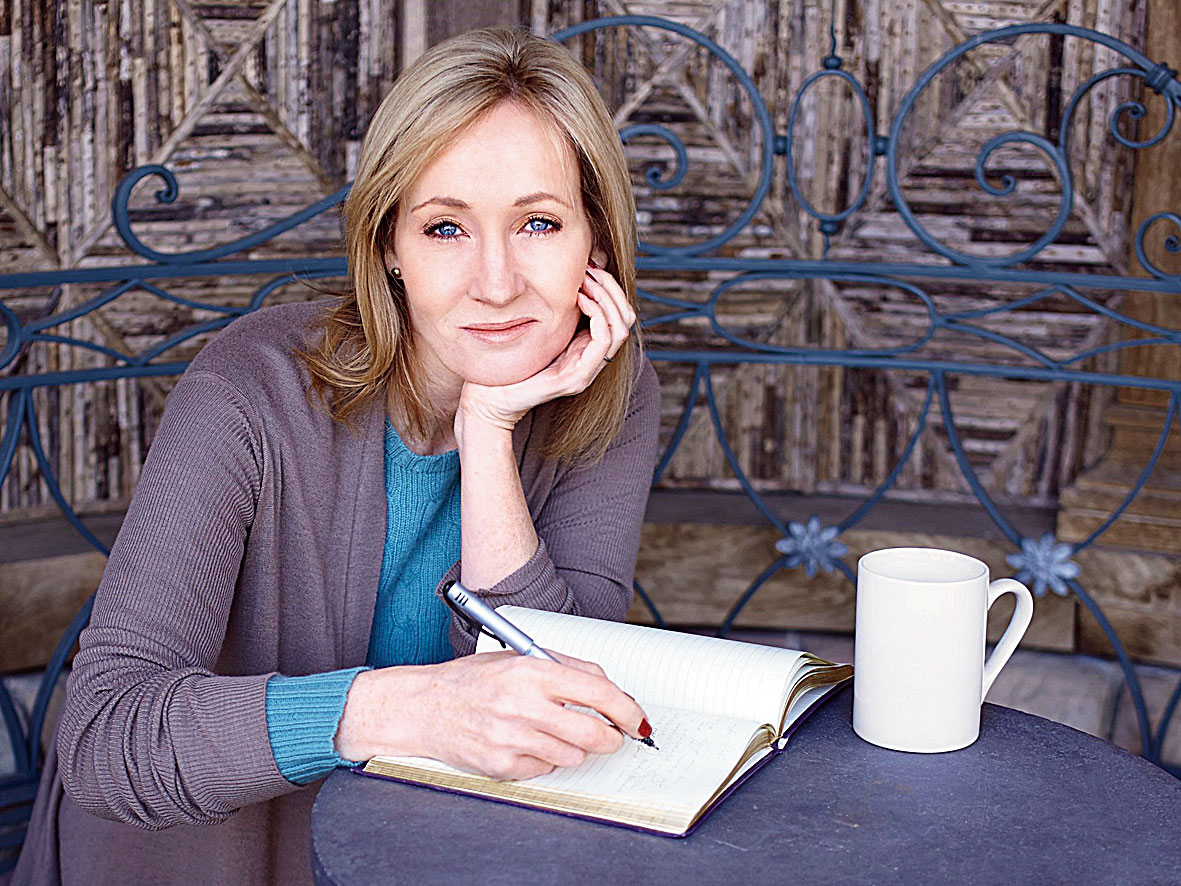 J.K. Rowling is in the news again, but this time for the wrong reason.
Twitter/@jk_rowling
---
Published 09.06.20, 08:01 PM
|
---
Sir — J.K. Rowling is in the news again, but this time for the wrong reason. The author of the Harry Potter series posted a tweet, perhaps unwittingly, that many found uninformed and demeaning towards transgender people — Rowling seems to have thought that only women menstruate, not considering non-binary people. What aggravated the situation was her defence of her statement in spite of the Twitterati pointing out the problem. People of Rowling's stature, whose words influence young minds in particular, should be more careful about what they say. The least she can do is own up to her mistake.

Aradhana Gupta,
Delhi
Learn a lesson
Sir — The news about the suicide of Devika Balakrishnan, a 14-year-old student from Kerala, on being unable to attend online classes is most unfortunate ("Digital divide shadow on girl suicide", June 3). Her father is a daily-wage earner who has been struggling through the lockdown financially, and could not afford to repair the television set where the classes are supposed to be broadcast. Clearly, the Digital India drive has failed to reach the ones who need it the most. Before patting ourselves on the back, we should seriously consider what kind of development we are talking about if only the rich are benefiting from our plans. The deep sense of deprivation that must have gnawed at the young mind to push her to take such a dire step needs to be taken seriously.
Anjana Pal,
Calcutta
Sir — The suicide of the Class IX student from Kerala was saddening. But this should not be looked upon as a stand-alone incident. This speaks about the plight of all those children who are victims of the present unemployment crisis. While many people have criticized the government for its inability to provide aid to the underprivileged, all possible factors must be considered.
Devika Balakrishnan was among the two lakh people who had registered their names as needing assistance to acquire equipment for virtual classes. Evidently, many people are going through financial trouble. As such, there is an urgent need to counsel students to relieve them from stress. Surely their lives are more important than a 40-minute class? Guardians, schools as well as the media should play a positive role in dissuading students from taking such drastic steps.
Soham Das,
Chandernagore
Sir — The suicide of the student in Kerala shows that Covid-19 is not the only threat to children these days; they are losing their lives to mental stress as well. The Constitution of India guarantees the right to education for children, but this 14-year-old died for it. Was it wrong of her to have wanted to study? It is shameful that children from underprivileged families are being prevented from learning their lessons because the government is failing to provide them with amenities. Truly, the education ministry should have thought the decision to conduct online classes through in a far more responsible manner. It must be ensured that educational institutions across the country can reach out to their students with proper facilities for virtual classes in order to prevent such mishaps in the future.
Hriktam Mondal,
Durgapur
Begin again
Sir — Over 5,000 trees — some of which are decades old — have reportedly been uprooted as West Bengal lost considerable portions of its green cover to Cyclone Amphan last month ("New leaf", June 7). Environmentalists are afraid that this might lead to as much as a 400 per cent increase in the pollution level against the permissible limit set by the World Health Organization. The standard practice is to plant 10 trees to compensate for the loss of one fully-grown tree. It is therefore heartening that the Calcutta Municipal Corporation has decided to plant 30,000 to 40,000 trees in the city to restore its green cover, selecting the right species for the city in consultation with experts. Care must be taken that the roots of these new trees have ample space to grow. It is also important to replant uprooted trees and plant semi-grown trees at the earliest so that some semblance of balance can be restored before it is too late.
S.S. Paul,
Nadia