Break the chain: Kejriwal asks ration home delivery
Readers' Speak: AP govt to bear cost of treatment for doctor who had contracted Covid-19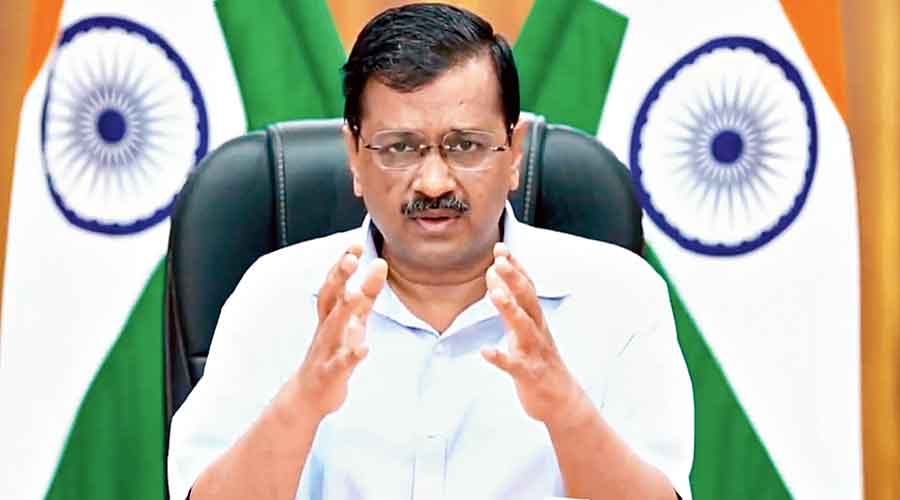 Arvind Kejriwal.
File picture
---
Published 07.06.21, 12:57 AM
|
---
Sir — The chief minister of Delhi, Arvind Kejriwal, has rightly asked the Centre why it did not implement its plan to deliver ration to people's doorsteps. All over the country, food delivery apps have been deemed essential service providers, but what about those who cannot afford such luxuries? Instead of people crowding outside ration shops for restricted slots of time, ration reaching their doorsteps will help break the chain of transmission.
Jayanta Sil,
Calcutta
Help at hand
Sir — It was heartening to know that the Andhra Pradesh government will bear the cost of treatment for a doctor who had contracted Covid-19 while on duty and now requires a lung transplant, which costs one and a half crore rupees. The government also promised that all those fighting Covid within the public healthcare system would get free treatment.
The Central government should take a cue from this and extend free treatment at least to all frontline workers if they fall victim to the virus while discharging their duties. Providing them with insurance coverage and the assurance of free treatment will boost their morale. It is laudable that in a bleak situation where many healthcare workers have succumbed to the virus, thousands continue discharging their unenviable duties. All of them deserve more support than mere appreciation.
D.V.G. Sankararao,
Nellimarla, Andhra Pradesh
Stark picture
Sir — The photograph of a boy collecting used PPE kits from a pile of garbage in the national capital which appeared in The Telegraph on June 5, World Environment Day, makes a shameful statement about the situation in the country. At a time when the country is getting ready to celebrate its 75th Independence Day next year and is going full steam ahead with the Central Vista project, the boy represents a rude reality where children have to collect discarded PPE kits to feed their families. These kits are highly infectious and it is protocol to destroy them immediately after use. But there is often widespread negligence on this front. Even though this picture speaks a thousand words, it is doubtful that it will open the eyes of the callous administration. Merely imposing lockdowns is not enough to check Covid-19.
Jahar Saha,
Calcutta