Dubious move: Trinamul Congress supports Bimal Gurung
Reader's Speak: Casualties of working from home has been a good night's sleep; laughter is the best medicine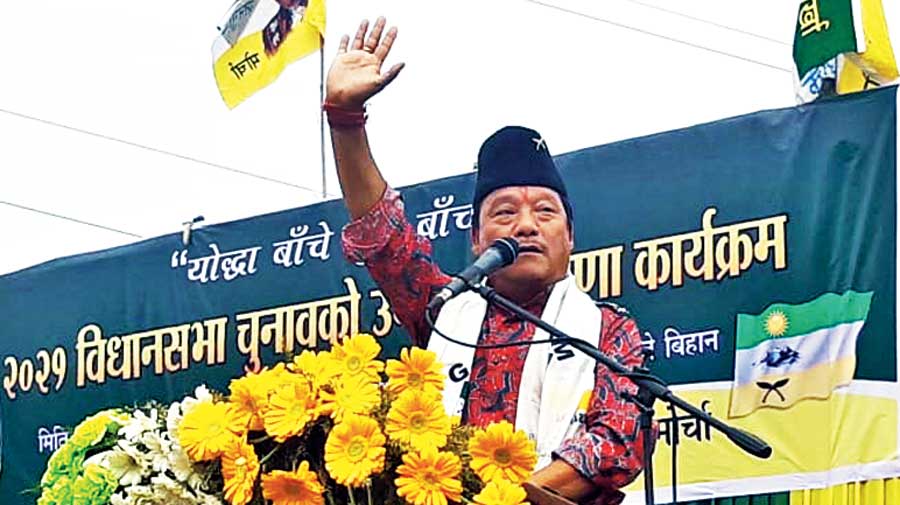 ---
---
Sir — The decision of the Trinamul Congress to support the Gorkha Janmukti Morcha's Bimal Gurung faction over the rival Binay Tamang-Anit Thapa faction can have far-reaching implications. It would help to remember that Gurung was booked under several charges by the Mamata Banerjee government, including murder and Unlawful Activities (Prevention) Act, following the violence that broke out in Darjeeling over the demands for a separate Gorkhaland. At the time, Tamang's faction stood by the TMC in the hill district.
Now that the TMC has extended its support to Gurung, it remains to be seen how the alliance plays out. Gurung has emphasized that his party is not moving away from their demand for a separate Gorkhaland and has pledged support to the party which can take it forward. The question, now, is whether Banerjee will yield to this demand in the hope that Gurung's support will reverse the waning political fortunes of the TMC in the hills.

S.S. Paul,
Nadia
Take rest
Sir — One of the casualties of working from home has been a good night's sleep, as was corroborated by a nationwide study conducted by Wakefit. The report revealed that in Gurgaon, 42 per cent of the respondents complained about work keeping them up at night as compared to 17 per cent last year. This must be addressed immediately. It is essential to have a work-life balance for leading a healthy life.
Jitendra Sharma,
New Delhi
Laughter therapy
Sir — In times of crisis, humour can be reinvigorating ("They are not amused", April 4). Laughter is infectious and, when shared, can bind people together and increase happiness.
We lead stressful lives and the Covid-19 pandemic has turned our world upside down. Moreover, the political situation in our country is quite grim. In such circumstances, humour can help us face challenges in life and comedy, if done right, can open our eyes to our shortcomings as individuals and as a society. The importance of comedy cannot be overstated. We must all work towards nurturing a sense of humour.
Ranganathan Sivakumar,
Chennai