Act fast: How can corrupt politicians run for office?
Readers' Speak: Why is India celebrating wedding amid a pandemic?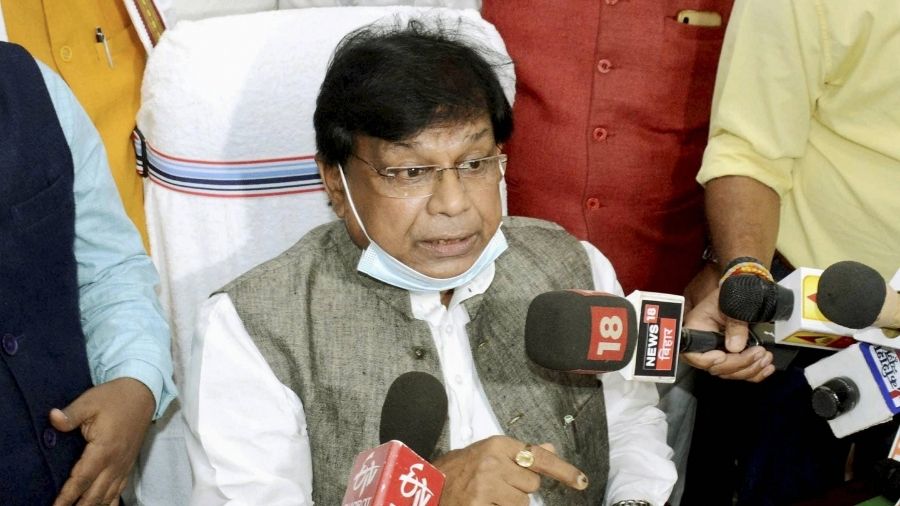 ---
Published 27.11.20, 12:34 AM
|
---
Sir — The newly sworn-in education minister of Bihar, Mewalal Choudhary, was forced to resign only hours after his appointment, owing to severe criticism regarding the pending cases against him. This raises the question: why are allegedly corrupt politicians — some of whom face charges for serious crimes — allowed to run for office or be appointed as ministers in the first place? The chief minister, Nitish Kumar, surely cannot claim that he is oblivious to the charges against his colleagues.
Suravi Ghoshal,
North 24 Parganas
Sir — Mewalal Choudhary resigned within three hours of assuming charge as Bihar's newly appointed education minister, earning the dubious distinction of being the shortest-serving minister in the state. He is an accused in a recruitment scandal during his tenure as vice-chancellor of a university. According to records, eight of the 14 new ministers in Bihar have declared criminal cases against them and six of them are accused of non-bailable offences. Indian law dictates that no person is guilty till proven so. An accused can hold an office until convicted. 
The chief minister, Nitish Kumar, claims to be committed to maintaining a corruption-free government. Kumar had previously snapped ties with his political allies over alleged corruption charges. Taking a stronger stand, Kumar should also remove the other ministers who are accused of serious crimes. Opposition parties that won over a hundred seats in the 243-member Bihar assembly should monitor the cases as they did for the education minister's removal.
Khokan Das,
Calcutta
Stop now
Sir — It seems that no number of deaths on account of the coronavirus crisis can deter the people of India from celebrating weddings and other occasions with great pomp. Why do people not realize that each such congregation undermines the efforts made by all our front-line workers?
Nandini Pal,
New Delhi