Ominous sign: Delhi NCT bill
Readers' Speak: B117 variant of the coronavirus might be responsible for an increase in heart problems in cats and dogs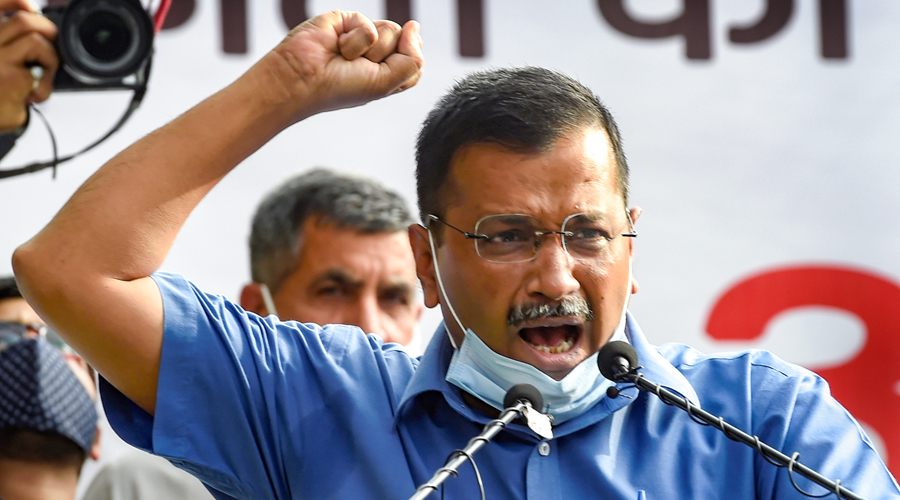 ---
Published 23.03.21, 12:34 AM
|
---
Sir — The recent introduction of the government of national capital territory of Delhi (amendment) bill, 2021 in Parliament has revived apprehensions of a bid by the Centre to circumscribe the powers of Delhi's elected government ("Move softly", March 19). This proposed law, in effect, will undermine the elected government and sends out the message that the Centre will extend support for the greater autonomy of the Delhi government only if the Bharatiya Janata Party is in power. The Aam Aadmi Party — it is currently in power in the Union territory — is right to feel indignation towards the government.
There is little to disagree with in the AAP's contention that the 'democratically and constitutionally dangerous move' will render the elections and elected government meaningless. Making it mandatory for an elected government to route all files through the lieutenant governor, in an effort to tilt the balance of power, infringes upon its autonomy. It also all but ends the hope of full statehood for Delhi. The Centre must rethink this ill-advised move. It would do well to revisit D.Y. Chandrachud's note in the 2018 verdict pertaining to the autonomy of Delhi: "In a democratic form of government, the real power must subsist in the elected arms of the state".
S.S. Paul,
Nadia
Sir — In a massive blow to the federal structure of this country, the Narendra Modi government at the Centre tabled the government of national capital territory of Delhi (amendment) bill, 2021 in the Lok Sabha on March 16. The bill defines the term "government" with reference to any law passed by the Delhi assembly as the "lieutenant governor". The bill is in direct conflict with the Supreme Court's 2018 verdict that gave the Delhi government primacy in legislative matters. This has put a dampener on the AAP government's aspirations for full statehood for Delhi. It is clear that after being rejected by the people in the Delhi assembly elections, the BJP is trying to curtail the power of the elected government through an unconstitutional bill by taking advantage of its majority in the Lok Sabha.
Shovanlal Chakraborty,
Calcutta