Healthy glow: Body shaming has become a trend
Readers' Speak: Missing familiar sights, sounds and smells of Durga Puja; Bengali soap operas have reached their nadir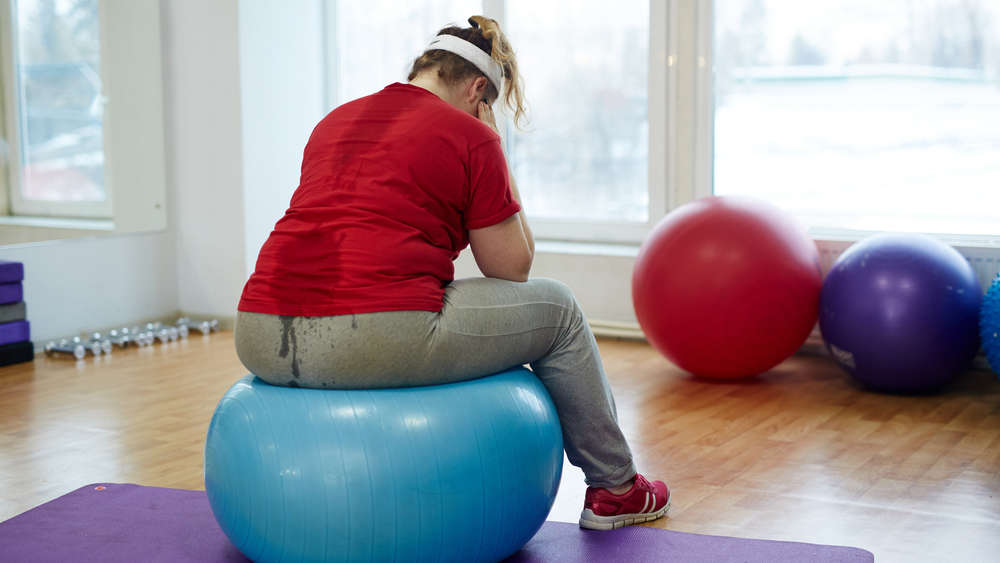 ---
---
Sir — Obesity is unhealthy — none can deny this. But to use the excuse of health to 'fat-shame' people has become a trend. Why is it that no one points out to thin people that being underweight can have adverse health implications like malnutrition and osteoporosis too? People have different body types and a body mass index unique to them. Plenty of people would not fit into society's idea of the perfect figure but this does not mean that there is anything wrong with their health. It is good to underline the importance of exercise for health; but using this as a garb to make people feel bad about themselves is unacceptable.
Rima Roy,
Calcutta
Familiar comfort
Sir — The article, "Unusual season" (Oct 30), by Bhaswati Chakravorty, made for wonderful reading, especially for innumerable Bengalis like me, who are die-hard admirers of Puja barshikis. The article reminded me of the days when I used to wait with bated breath for the Puja barshikis of Dev Sahitya Kutir. Buying those for the children was an inviolable ritual in our family. Along with the pieces by famous Bengali authors, the sketches and illustrations were a great attraction for us.
Even though these books were primarily published for young readers, there was a craze among more than one adult to read these. The popularity of the Puja barshikis was unbelievable and publishers often had to reprint in order to meet the demand.
Sourish Misra,
Calcutta
Sir — I was not fortunate enough to have met my grandparents and heard stories from them as the characters Bhaswati Chakravorty mentions in "Unusual season" were. But I was lucky enough to read stories by great writers such as Upendrakishore Ray Chowdhury, Satyajit Ray and so on in the Puja barshikis of yore. These magazines were an essential part of Durga Puja for children growing up in Bengal. My wife, who comes from a joint family, narrates to my daughter and me tales of her escapades during the Pujas which are a source of great envy for me.
The merit of these magazines can be judged from the fact that children who run away from books during the Pujas, wait all the year round for these magazines, and once they arrive, they cannot wait till after the Pujas to sink their teeth into the Puja barshikis.
This year though has been the exception. The mood of Bengalis was dampened by the pandemic. As such, how can one keep his or her spirits high even if it is the biggest festival of the Bengali calendar? This is where these stories come in — tales in the Puja barshikis never get old. Old Bengali classics kept me going this year. I turned especially to Ray's Tarini Khuro, which helped me escape the reality of this year.

Alok Ganguly,
Kalyani, Nadia
Sir — Durga Puja is as much about the smells as it is about the sights — the intoxicating smell of dhuno, of the various sweet and savoury treats like popcorn and phuchka, egg roll and noodles being cooked on the street side near pandals and so on. This year, for the cautious among us at least, the absence of these smells has been striking. In such times, the smell of the freshly printed pages of the Puja barshikis has been a godsend. Not even the sprinkle of sanitizer could take away the familiar, comforting smell of these volumes. Thus, to answer Bhaswati Chakravorty's query, the addict's pleasure stems both from memory and the hope for happier seasons.
Yashodhara Sen,
Calcutta
Careless content
Sir — Bengali soap operas have reached their nadir. Most of the dailies have no clear plot, time-frame or trajectory. Haphazardly conceived content, copied from other vernacular counterparts and discreetly scattered events with few linkages have become the order of the day. This also seems to be the situation with daily soaps in other languages, including Hindi, across India. One wonders whether these are a reflection of the tastes of present-day society. Although the portrayal of adult content, violence and gender discrimination have reduced somewhat owing to the watchful eyes of the judiciary, civil society and the executive, unethical content has made inroads into our drawing rooms. People also have limited choice since most daily soaps follow the same trajectory. Otherwise one has no option but to watch the news — which is no less disturbing than daily soaps — movies, music, sports and so on.
Bengali soaps often portray unnatural behaviour among family members, like siblings baying for each other's blood. One hopes people do not get influenced by such capricious content. The producers of these dailies should not take the viewers for granted and change the course of these serials. Time has come for serious introspection about the damaging effects of these serials.
Chanchal Nandy,
West Burdwan
Sir — The content of prime-time television has been dealt a body blow with the advent of OTT platforms like Netflix, Amazon Prime and the numerous others started by various Indian TV channels themselves. What one wonders is why can shows on OTT platforms not be shown on television when the good TV shows are often available for streaming on these platforms. This way both media can coexist.
Roshni Sen,
Calcutta