Food for thought: Nobel Peace Prize for UN programme
Reader's Speak: Classical art finds new life in memes; Nobel Peace Prize awarded to United Nations World Food Programme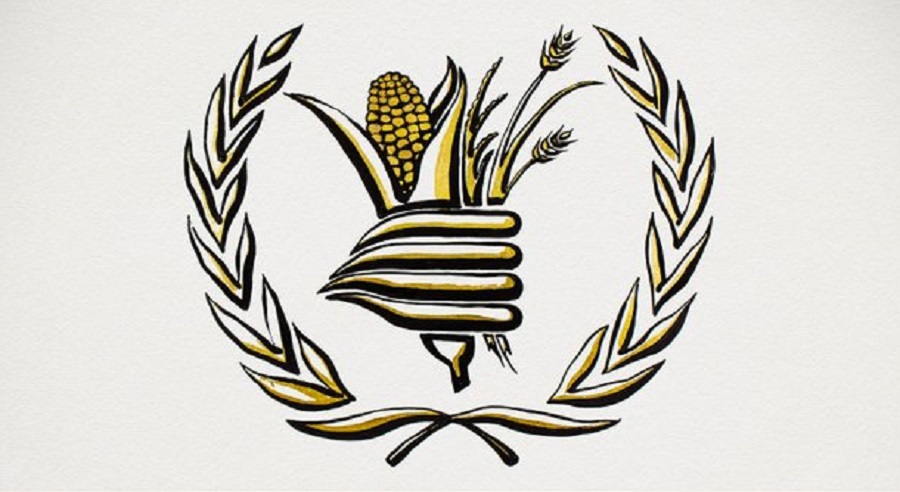 The organisation provided assistance to almost 100 million people in 88 countries around the world last year.
Picture courtesy: www.nobelprize.org
---
Published 12.10.20, 02:35 AM
|
---
Sir — It is heartening that this year's Nobel Peace Prize was awarded to the United Nations World Food Programme. This will prioritize the importance of alleviating global hunger amidst the Covid-19 pandemic ("Hunger rising, Nobel nod to food soldiers", Oct 10). The scourge of hunger has been exacerbated by the pandemic and the concomitant loss of income, along with climate change and never-ending conflict around the world. Millions of people the world over are desperate for food and face the prospect of dying of hunger. In this context, the work done by WFP is literally life-saving.
Pangs of hunger have to be experienced to understand what hunger is. It would be a betrayal of all sense of humanity to avert our eyes from the hungry. This is the moment to be altruistic and help those in need. Money is not the only way in which we can help others — there is need for empathy and the will to help the WFP in delivering food and other basic essentials, and creating communities capable of sustainable food production. A quarter of the world's population does not have access to safe and nutritious food. Eradicating global hunger is one of the UN's sustainable development goals.
The hard-working and dedicated staff of the WFP are front-line fighters; they are braving Covid-19 and the fear of getting caught in the crossfires in conflict zones. They tackle huge logistical problems and go above and beyond the call of duty to avert starvation deaths. In places where hunger is used as a weapon of warfare, their work becomes harder.
The WFP needs more financial support to feed the rising tide of hungry people. Affluent nations must give generously to the WFP for the success of its mission. Countries, both rich and poor, should come together and make efforts to fight the Covid-19 pandemic and the hunger pandemic with renewed determination.
G. David Milton,
Maruthancode, Tamil Nadu
Sir — The most important statement made by the Nobel Committee while awarding the peace prize was this: "We are sending a signal to every nation who raises objections to international cooperation." This sends an unequivocal message to the likes of Donald Trump — ironically enough some people nominated him for this prize — who withdrew crucial monetary help from aid organizations during an ongoing humanitarian crisis. One hopes the prize money makes up for lost funds.
Debarati Sinha,
Calcutta
Modern art
Sir — Classical art — both Western and Indian — has found a new life in memes. Paintings by Caravaggio and Raja Ravi Varma alike have lit the creative fires in the minds of those who make memes. Some of these are actually witty and hilarious. While art aficionados are up in arms about such 'corruption', this should be seen as a comment on the versatility of good art, which can find relevance in newer contexts to newer audiences.
Rima Roy,
Calcutta