Proud moment: Nadal named Laureus World Sportsman of 2021
Reader's Speak: Post-election violence in West Bengal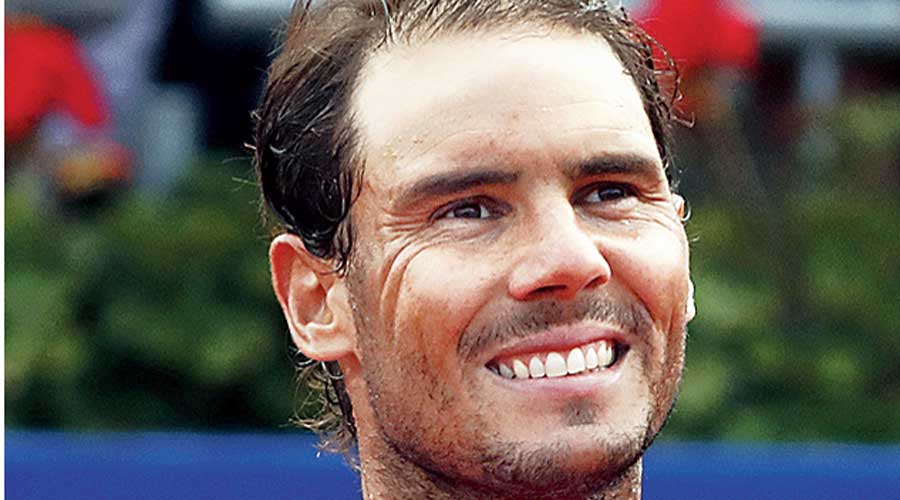 Rafael Nadal.
File picture
---
Published 11.05.21, 12:10 AM
|
---
Sir — In a move that delighted tennis fans, Rafael Nadal was named the Laureus World Sportsman of the Year 2021. Nadal, who claimed this prestigious award after a decade, is one of the greatest tennis players of all time, having clinched 20 Grand Slam titles, equalling the record set by Roger Federer. Nadal has recently been plagued by injuries; one only hopes that he will be back soon in better form.
Avirup Gupta,
Siliguri
Be strong
Sir — The aftermaths of most elections in recent years have, unfortunately, been marred by political violence; the assembly polls in Bengal are no exception ("Mischief begins", May 6). The Bharatiya Janata Party taking an aggressive route after the elections would not have been surprising — last year, the party's state unit chief, Dilip Ghosh, had used the slogan, "Badla o hobe, badal o hobe", as a war cry for the elections. In contrast, the incumbent chief minister, Mamata Banerjee, focused on the immediate concerns of the people ravaged by Covid-19 and urged them to reject the divisive antics of the BJP. Thus, reports indicating that both BJP and Trinamul Congress workers are guilty of post-poll violence are disheartening. 
Banerjee first came to power in Bengal at a time when the ordinary people were tired of the violence perpetrated by Left Front cadres, and she did keep Bengal violence-free for a while. Hence, the news of post-poll killings and clashes between the TMC and the BJP is twice as disturbing. This also goes against the spirit of free and fair elections.
Banerjee must handle the situation with a firm hand and signal to the people that violence, irrespective of party affiliation, will not be tolerated. The chief minister must ensure good governance in her own state if she hopes to become the face of the Opposition at the national level. Her conduct will be crucial leading up to the Lok Sabha elections in 2024. 
S.S. Paul,
Nadia
Sir — The words and reactions of BJP leaders in the aftermath of the post-poll violence in West Bengal lay bare the heinous intentions of the party to communalize the situation in the state. Over the years, the BJP has sought the support of Hindus by depicting a particular minority community as aggressors. To that end, facts have often taken a back seat, as was witnessed in the case of Bengal. It is time for Mamata Banerjee — she has been given an unprecedented mandate by the people — to demonstrate her ability as a leader of the masses and fortify herself against the malicious attacks of the BJP. It is hoped that Banerjee, along with other regional leaders, will be able to lead the country in a new direction in the upcoming years.
Jahar Saha,
Calcutta