Editorial: Just grading
Indian schools are beset by problems of shortage of teachers, principals and admin staff, inadequate training, lack of infrastructure, and weak governance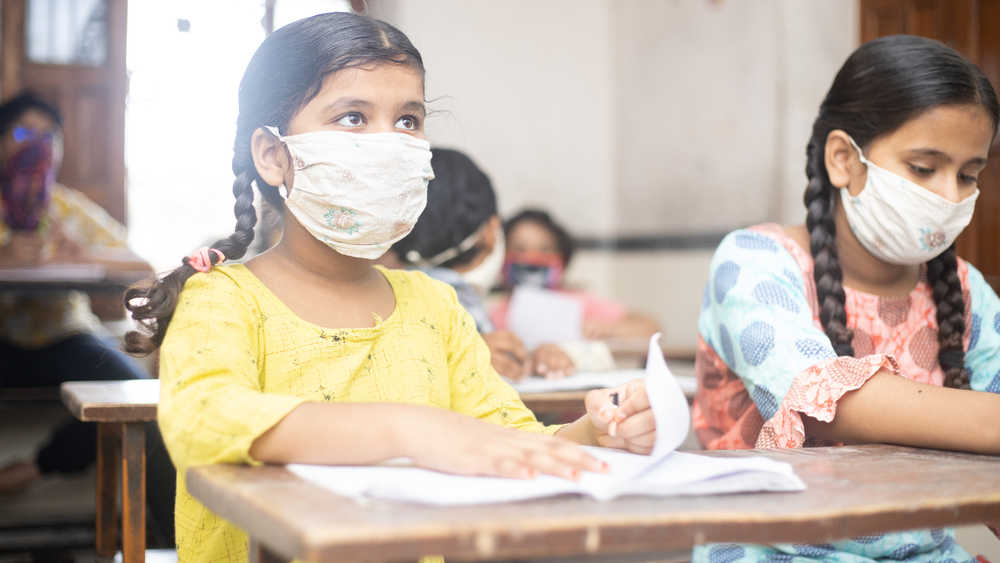 Representational image.
Shutterstock
---
Published 11.06.21, 02:30 AM
|
---
Competition is healthy when the goal is positive. The Indian government initiated the Performance Grading Index for school education in the states and Union territories from 2017-18 to improve school teaching. To avoid discouragement, states are being graded in groups, not ranked individually, according to their schools' performance under 70 parameters. The most recent report, 2019-20, which records the pre-Covid year, already shows some shifts between grades — Kerala, Punjab and Tamil Nadu have gone up to Level II, while the Andaman and Nicobar Islands, Odisha, Andhra Pradesh, West Bengal and others have improved their grades by 20 per cent — suggesting that the PGI is nudging states to do better. The idea is to expose the areas where a state or an UT would need to intervene to improve performance. The parameters, grouped under five sections including access, governance and management, infrastructure, equity and learning outcomes, are detailed enough to present a clear picture of needs and achievements. The other gain from this system is the scope to share best practices — or creatively build on them, because the requirements of schools in different regions of the country are as diverse as its people.
The approach is an ideal or idealized one. Schools in India are beset by problems of a shortage of teachers and inadequate teacher training, shortage of principals and administrative staff, lack of the required infrastructure, weak governance, irregular flow of funds and so on. A large part of such issues could be resolved with sufficient finances and a comfortable set-up for teachers. A committed state government can make best use of the transparent data provided by the PGI up to a certain point only; there must be a committed Centre too. Since the Centre reduced the budgetary allocation to the Samagra Shiksha Abhiyan by Rs 8,000 crore, urging states and UTs to improve their schools sounds odd, to say the least. The states need money; it does not help that some need it more than others. Besides, the smoothness assumed by the PGI has already been assailed by the exposure of deep inequalities during the closure of schools in the course of the pandemic. The need for digital access and infrastructure has acquired a new and urgent dimension. The PGI will lose its point unless equitable solutions are first found for these problems.