Just a joke: Editorial on the impracticality of British monarchy
In many ways, the four-day extended weekend in the United Kingdom to celebrate the Queen's reign was an incongruous — even tone-deaf — ritual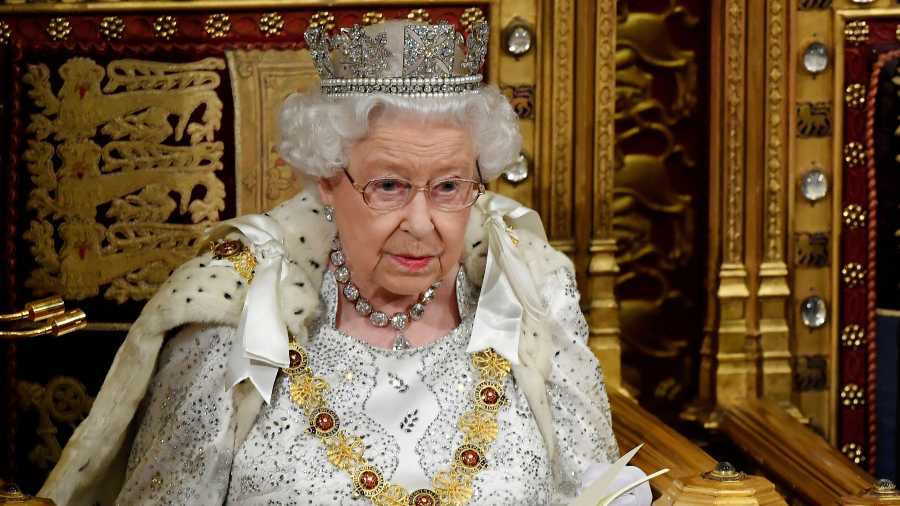 Queen Elizabeth II.
File photo
---
Published 11.06.22, 03:06 AM
|
---
It is not easy for monarchs to lose their empires and keep their smiles intact. Last weekend, Queen Elizabeth II showed that 70 years after she became Britain's head of state, her sense of humour has not waned. The 96-year-old did not attend the Platinum Jubilee Party thrown for her at Buckingham Palace, but she kicked off that event with the screening of a pre-recorded skit featuring her sipping tea with a computer-generated image of Paddington the bear, another British icon. After Paddington guzzles down the tea directly from the pot, he apologises to the Queen, who reveals that she keeps a marmalade sandwich in her bag. Britain's longest-serving monarch had reportedly kept the skit a secret from her own family, and her great-grandchildren, in particular, appeared thrilled to see her with Paddington.
 In many ways, the four-day extended weekend in the United Kingdom to celebrate the Queen's reign was an incongruous — even tone-deaf — ritual. Such performative obeisance to an unelected leader entitled to rule till her death is contradictory to the ideals of elected democracies. As many commentators globally have noted, the celebrations also served to soften the image of a family that was the fountainhead of brutal European colonialism. Earlier this week, Belgium's King Philippe expressed regret for his ancestors' murderous rule in the Congo during a visit to Kinshasa. Last year, Germany agreed to pay reparations to descendants of a horrific massacre by its forces in Namibia in the early 20th century. Museums across Europe and America are under mounting pressure to return the Benin Bronzes, sculptures and plaques stolen from Nigeria by colonial forces. France, in early 2021, acknowledged that its military had committed a series of atrocities during Algeria's war of independence. By contrast, British leaders have carefully avoided a full apology for the Jallianwala Bagh massacre or for the former empire's loot and plunder from India. And the Koh-i-Noor remains a part of the British Crown Jewels.
Yet the celebrations also underscored how the Queen is today merely a symbol with few real powers. In November 2021, Barbados got rid of the Queen as its head of state, instead appointing its own president. That sentiment has spread to Jamaica, Belize and the Bahamas. It is not just former colonies — the royal family itself can hardly stick together, as the departure of Prince Harry and Meghan Markle has shown. Against that backdrop, it would serve the British monarchy to wear its titular role lightly. At the inauguration of the London Olympics a decade ago, the Queen had gamely recorded a stunning video with 'James Bond' Daniel Craig, which culminated in a body double jumping off a helicopter. As she and Paddington clinked their cups to the beat of celebrations outside in the latest skit, the Queen's willingness to evoke laughter held out lessons for her successors to the throne: the monarchy today is a bit of a joke, and they need to accept it.