What would it take for us to be righteous again?
The battle is already lost if the question is who will win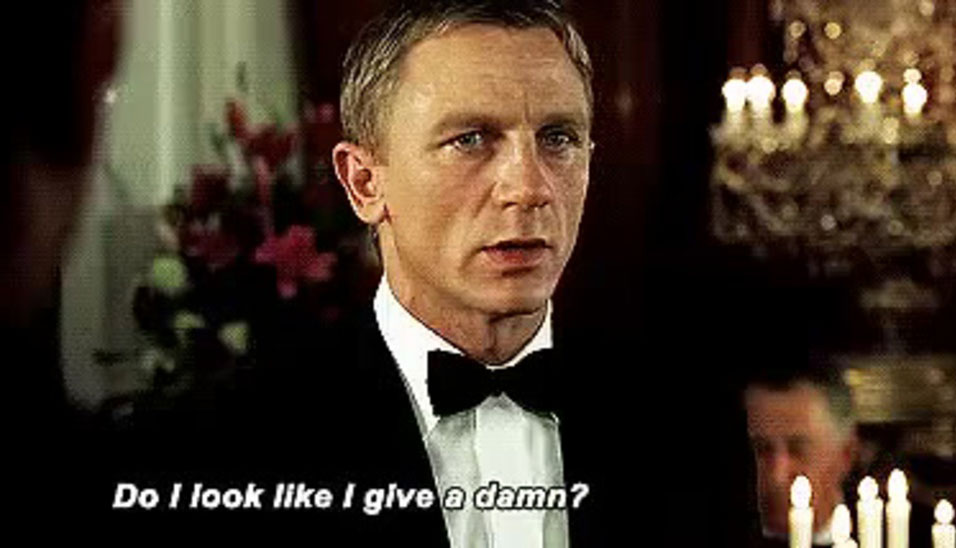 ---
---
Scarlett O'Hara: Where shall I go? What shall I do?
Rhett Butler: Frankly, my dear, I don't give a damn.
You don't quote from Gone With the Wind when you ponder the future of the republic. But pleading guilty to even cursory familiarity with Kautilya's Arthashastra is fraught with peril when Amit Shah is anointed as the modern-day Chanakya to Narendra Modi, which presumably makes Modi the reincarnation of Chandragupta Maurya.
Fiction, therefore, is the best bet when carpet-bombed with that inescapable question if you dare make eye contact with another of the species: who do you think will win the elections?
Frankly, my dear, I don't give a damn.
I don't give a damn because the very fact that such a question is being asked is reason enough for me not to give a damn.
After all that unfolded in the past five years, if we are still asking who will win, surely the country has lost. On the other hand, purely as speculation, let us assume that Modi does not 'win' — by which I merely mean the theoretical possibility of the Bharatiya Janata Party not winning 272 seats on its own.
Then what's your beef, dude?
Will the next government, whoever heads it, have what it takes, or, rather, will we allow it to do what needs to be done to set this country back on the righteous path, even if it is as cratered as it always had been? I deliberately used the theme of the faithful, 'righteous', not the more contemporary 'right'.
'Righteous' because that is something that can never be taken away from us by anyone else unless we decide to shed it ourselves.
Are we righteous anymore?
Not if we no longer balk at the incontestable reason mouthed (not whispered any longer) in our drawing rooms as to why Modi deserves another term: their neck is finally under our feet (payer tola) and five more years are needed to tighten the foothold so that any sign of defiance can be literally trampled to dust. You don't need to read Arthashastra to figure whose neck it is.
Not if we no longer look out of the train window to hide our discomfiture if someone in the compartment makes some insensitive statement about another religion, oblivious to (or maybe too aware of) the presence of other communities in the same seat.
Not when we re-check the son's or daughter's lunch box, just to ensure that the impetuous and carefree kid — as the young should always be — has not poured leftover beef curry over rice and rushed to college, unaware that an unpinned grenade is ticking inside what was once a shared repository of aroma and tastes over which cultural barriers were crossed and lifelong relationships built?
We have grown used to such everyday affairs and we have allowed ourselves to be beguiled into believing that this is what the 'people want'. If this is what the people want, why should I give a damn who wins the elections?
It takes immense courage and single-minded focus to un-straighten and un-narrow our path because it has become the new normal. I am not questioning the sincerity or the courage of conviction of Rahul Gandhi or Mayawati or Mamata Banerjee, said to be prime minister probables if the BJP loses. I am merely wondering whether we will allow them to change us.
We have camouflaged this dirty underbelly with a flourishing myth-making industry. We allow ourselves to be mesmerized by a prime minister who never tires of peddling his 'humble' origins, pitching it as an excuse to dodge unpalatable questions and conceal inconvenient information.
It took another Indian with humble roots to call the bluff and tell it as it is. With no malice and certainly with no rancour — in themselves rare phenomena.
In possibly one of the most insightful interviews in recent memory that was remarkable for the clarity it offered, Manmohan Singh, apparently the unheard prime minister who preceded Modi, grabbed the bull by its horns when Sunetra Choudhury of The Hindustan Times asked him about the "modest beginnings" of both Singh and Modi.
Singh, who had once said he did not want the country to take pity on his humble background, replied: "...One must not wear his humbleness as a tool for self-aggrandizement. Progress of the country and policies of the successive governments in last 70 years have played a definite role in creation of opportunities and empowerment. They played a role in making me what I am today, and they played their part in Mr. Modi's life too...
"We must ask whether our humble backgrounds enabled us to leave behind a legacy of compassion and cohesiveness as opposed to division and diversion. This is the real and the only test."
Asked about the BJP's slogan "Hard work versus Harvard" (the thinking behind which is often used to deride as 'elitist' any questions about specific facts and figures), Singh made a priceless reply: "Does the BJP feel that people who go to Harvard or IITs or IIMs or other institutions of excellence, in India or abroad, do not work hard?... Education is an enabler for people from the most humble backgrounds to achieve pioneering positions in every sphere of life.
"Many public figures have risen from very humble backgrounds on account of their distinguished academic record. Can anybody undermine the contribution of Savitribai Phule, Dr B.R. Ambedkar, Dr Rajendra Prasad, Lal Bahadur Shastri, Homi Jahangir Bhabha, Dr Hargobind Khurana, Dr K.R. Narayanan, Dr A.P.J. Abdul Kalam and a galaxy of men and women that have led India in different walks of life and continue to do so? They did not brag about their hardships or their humble backgrounds…."
But you don't need someone as accomplished as Manmohan Singh to point out how hollow Modi sounds when he proclaims from the pulpit how he has protected the national interest by bombing Pakistan territory.
Right in the middle of the election, the same protector virtually capitulated before America which told New Delhi not to import oil from Iran. Here's the mighty republic willing to forego its sovereignty, abandon extremely favourable trading terms and turn its back on an old friend who had stood with us through thick and thin — all because a bully snorted and ordered us to fall in line.
Imagine if any other government in India had outsourced to America the right to choose our trading partners! The champions of national manhood would probably have choked on their own froth of outrage and indignation.
There is another elephant in the room: the economy. How on earth are we going to achieve the double-digit growth that was once considered mandatory for combating poverty in this country? We are not even sure of the reliability of our economic data now. Worse, will we allow any government to take any tough decision that may be required if we are to adopt a rights-based approach to empower the poor?
On the flip side, the bar has been lowered so low that hope flickers in the cliché that things can get only better.
Nothing less than a landslide against Modi can redeem us as a nation and pull us out of the rut of neutrality, if not nonchalance, and clothe the next government with the resolve that is needed for the daunting — and righteous — task ahead.
Anything short of such an outcome will set us on a path that is certain to remind us, when we gaze at the rear-view mirror, of James Bond's retort in Casino Royale: "Do I look like I give a damn?"