Sir — It is heartening that the National Green Tribunal has directed the Centre and the Uttar Pradesh government to specify the boundary of the Hastinapur wildlife sanctuary within six months. The threat to the lives of animals such as the swamp deer in the sanctuary on account of human interference is so great that the NGT was compelled to take this step. It is high time the preservation of wildlife in India is given the importance it deserves.
Abhimanyu Roy,
Calcutta
Let down
Sir — It is shameful that even after three decades of service to the nation, the Kargil war veteran, Mohammed Sanaullah, was declared a "foreigner" by the foreigners' tribunal. Sanaullah, who is a resident of Guwahati, was arrested from his residence in Satgaon by the police after the declaration, and was taken to a detention facility in Goalpara. These are despicable actions to take against a man who was in the Indian Army as far back as 1987. Sanaullah also received a president's certificate in 2014 when he was promoted. After his retirement from the army, he joined the Assam police and continued to serve the nation.
Sanaullah had submitted all of his legal documents to prove to the authorities that he is an Indian citizen. In spite of all this, he was deemed a foreigner. About 44 people have reportedly killed themselves thus far, as their names were not included in the National Register of Citizens last year. Many of those going through this ordeal are Muslims. Will our religious beliefs now determine whether we are citizens of a secular country like India?
Rifa Deka,
Guwahati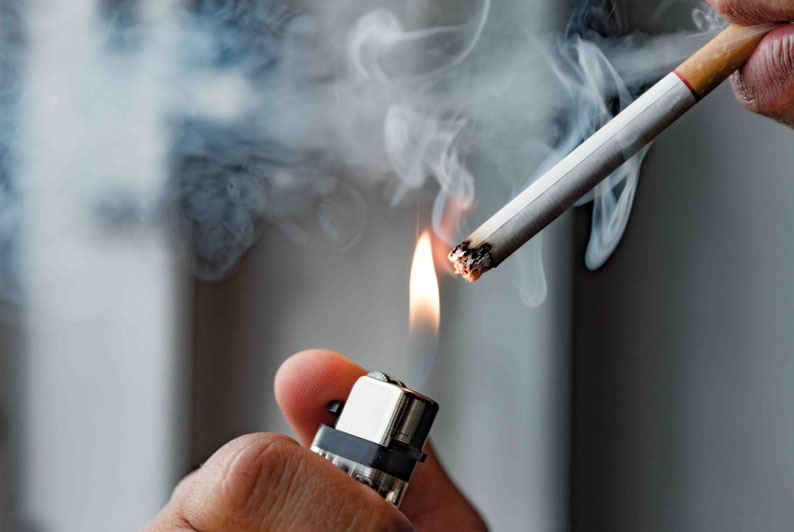 (Shutterstock)
Take action
Sir — According to a survey, not only are more than 30 per cent of Bengal's male population tobacco users, but almost 400 children below the age of 15 are also getting addicted to tobacco every day. As such, the situation in our state seems to be more alarming than that in the rest of India. Doctors also say that in a majority of cancer cases, the cause is tobacco consumption.
There is, indeed, a very serious need to prevent the younger generation from getting addicted to pan masala and cigarettes. Tobacco products are being sold in almost every corner shop. The state government should be worried by the numbers and strictly implement rules that deter such practices. It should take steps to discourage the consumption of tobacco by imposing higher taxes on cigarettes and bidis, or by enforcing a full ban on smoking in all public places. Most youngsters start using these products in order to fit in with their peers, and end up getting addicted. They do not understand the harmful effects tobacco has on their health. Hookah, which is often publicized as being 'harmless', is merely another way to get addicted to tobacco. The state dispensation should consider banning hookah parlours for underage youngsters. It is also important to educate children about the ill-effects of tobacco by conducting awareness programmes in schools and colleges.
Kiran Agarwal,
Calcutta