India has become part of Israel's cultural mix
India is part of an eclectic Israeli style that includes cultures of Jews from the Middle East, North Africa, Europe and North America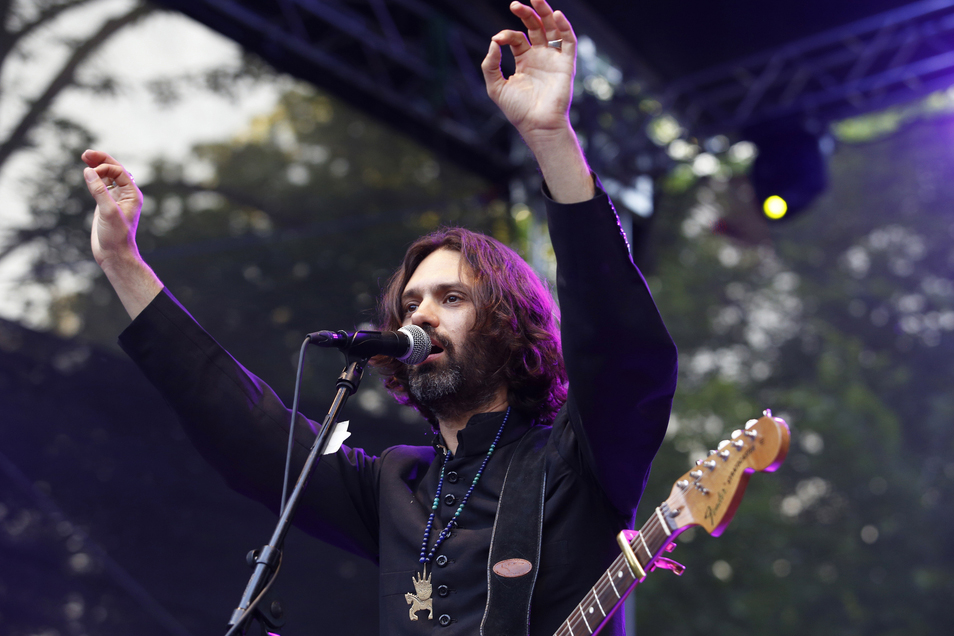 Israeli musician Shye Ben Tzur composes qawwalis in Hebrew and has a large following. Shye studied in India and performs instrumental and devotional music in Hebrew, Urdu and Hindi.
Shutterstock
---
Published 13.02.19, 10:46 AM
|
---
Israelis, especially young Israelis, have been travelling in droves to India after their stint in the army. Many stay for months before returning to Israel, taking wonderful stories and memories back with them. Now their parents, who have heard so much about India, are visiting too in tour groups with high-end budgets. Last year, Air India started a flight from Delhi to Tel Aviv thrice a week. It has permission to fly over Oman, Saudi Arabia and Jordan to reach Israel in seven hours and ten minutes. Israel's national carrier, El Al, flies from Mumbai to Israel taking the more circuitous route over the Red Sea and the Gulf of Aden in about the same time.
India and Israel now have extensive economic, military and strategic relations. Indian tourists, businessmen, students and care-givers are increasingly going to work or study in Israel. In spite of these increased connections, Indians are not culturally familiar with Israel. India, however, is deeply embedded in the Israeli imagination. I was surprised to learn that Bollywood is big in Israel, with Zee TV being a favoured channel in Israeli and Arab households. Bollywood music and dance, as well as Israeli versions of them, are extremely popular and now mainstream. Each year, a Bollywood show in Tel Aviv draws a wide audience. Last October, among the 80 actors, singers and dancers performing in Bollywood 4Ever at Rishon Lezion Live Park were Akshay Kumar, Kareena Kapoor, Madhuri Dixit and Shilpa Shetty.
The year 2018 also saw the Indian prime minister, Narendra Modi, and the Israeli prime minister, Benjamin Netanyahu, sign an agreement that classified films made under this deal as national productions, thus making them eligible for incentives. The upcoming action-drama film, Drive, directed by Tarun Mansukhani and produced by Karan Johar, is the first Hindi movie with scenes shot in Israel. This love affair with Bollywood has been over a decade in the making. Sharon Cohen, now Dana International, had a hit song called "Seret hodi (Indian movie)". It was a super successful music video; Dana used Hindi phrases and Bollywood dance gestures and expressions as she performed the song that speaks of love and being loved as in an Indian movie. "What is this love all about? Like a Hindi movie!" Dana International is of Yemenite and Romanian descent, and was assigned male at birth. At 18, she earned a living as Israel's first drag queen, parodying famous female singers. She was discovered and launched as a professional singer by a well-known Israeli disc jockey, and was selected to represent Israel at the Eurovision Song Contest in 1998 where "Diva" won first place, bringing her to global audiences.
Liora Itzhak, of Indian-Jewish origin, mixes Hebrew and Hindi more authentically in her music. Her family emigrated from Bombay to Israel. As a child, she aspired to be in Bollywood, and, at 15, left Israel to fulfil her dream. She learned Indian classical music at Pune. She got her Bollywood break singing in Dil Ka Doctor (1995) starring Anupam Kher and Ashish Chaudhary. She sang alongside the likes of Kumar Sanu and Sonu Nigam. At 23, homesick and alone, she returned to Israel where she established herself drawing on the Indian music and dance traditions she had learned in India. Her single, "Mala Mala", is a house-track and has more than a million views on YouTube. When Modi visited Israel, Liora sang the national anthems of both countries and performed at Modi's welcome dinner.
Bollywood is so popular that traditional Moroccan-Jewish wedding ceremonies that have always included a henna ceremony now have the bride and groom wearing Indian wedding outfits rather than traditional Moroccan clothing. Bollywood music is played at the festivities and Indian dance styles rule.
The Jewish festival of Purim commemorates the story of Queen Esther who saved the Jewish people. Haman, the wicked adviser of her husband, Ahasuerus, the King of Persia, planned to have all the Jews killed. Esther's uncle, Mordechai, heard of his plans and beseeched her to intervene. As Haman is hung and her people saved, Purim is a day of rejoicing and feasting where people dress in costume. Today Bollywood costumes are the most favoured, even edging out the character of Queen Esther! In schools, an entire class may dress in Bollywood style as everyone has a relative or friend who has visited India and can lend them a sari, ghagra choli or a kurta.
Shye Ben Tzur composes qawwalis in Hebrew and has a large following. Shye studied in India and performs instrumental and devotional music in Hebrew, Urdu and Hindi. He has collaborated with Rajasthani folk musicians and has worked with Shubha Mudgal, performed at the Madison Square Gardens and other parts of the world, including India. This fusion of Hebrew, Hindi, Urdu and Rajasthani folk music that has found a home in Israel is consistent with the multilingual Israeli culture. The cultures of Jews from the Middle East and North Africa have combined with that of the Jews from Europe and North America to create an eclectic Israeli style. India now is a part of that cultural mix.