No winners: China ban for telecom and highways
Principles of autarky embedded in the Atmanirbhar Bharat programme and the desire to extract revenge for Beijing's misadventure in the Galwan Valley, raise the spectre of an economic decoupling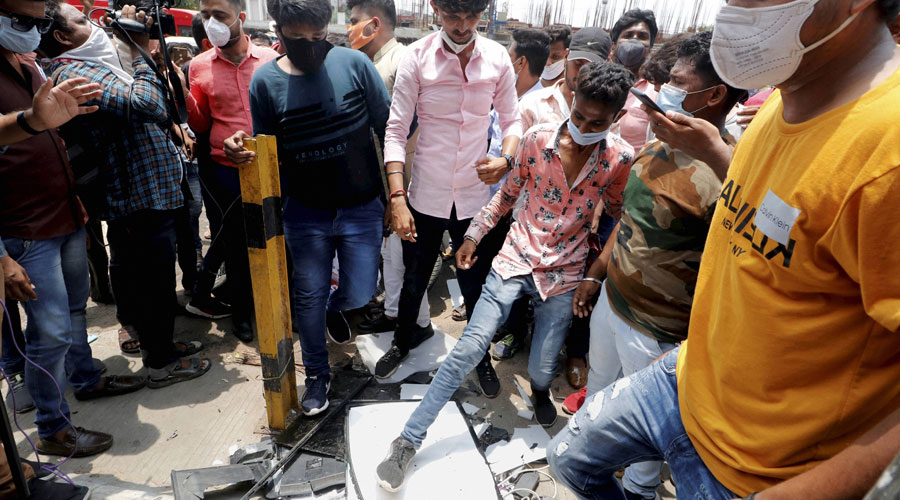 ---
---
Fortress India has started to pull up the drawbridge to halt China's economic invasion. After announcing a ban on 59 Chinese apps, including TikTok, the policymakers of the Narendra Modi government have started erecting barriers in the areas of telecom and highways and there is a possibility that the boycott of Chinese goods and its companies could spread to chemicals, electronics, heavy machinery and pharmaceuticals as soon as domestic manufacturers find alternative sources of supply. A mish-mash of the principles of autarky embedded in the Atmanirbhar Bharat programme and the desire to extract revenge for Beijing's misadventure in the Galwan Valley raise the spectre of an economic decoupling between the two Asian neighbours with the prospect of Chinese retaliation in the near future.
In this battle, there can be no winners. Chinese commentators have spoken about the possibility of this war spilling over into the rest of Asia with smaller economies in the region likely to come under pressure to pick sides. If that happens, it will only spell more trouble for Delhi. Mr Modi's government has already created problems for itself because of its prickly relations with countries in the neighbourhood. Ties with the Asean have also turned frosty after it repudiated the Regional Comprehensive Economic Partnership.
India's growing insularity could wreck its economic recovery as it struggles to emerge from a crippling pandemic. Most forecasts suggest that the Indian economy will see a contraction of at least 5 per cent this year. India is winning no friends with its capricious policymaking. Investors wish to funnel their money into countries that promise stable policies and a peaceful economic environment. Executive action through peremptory announcements, ordinances and frequent changes in the rules do not inspire confidence. India's redressal mechanism will be put to test when the Chinese app-makers make their submission before a special committee comprising representatives drawn from the ministries of information technology, law and justice, home affairs and information and broadcasting and one official from the Indian Computer Emergency Response Team. The ban will be confirmed or rescinded after the hearing. ByteDance, the owner of two banned apps, TikTok and Helo, has suggested that it would consider a legal challenge if there is an adverse verdict. The decision to bar the Chinese company, ZTE, from upgrading BSNL's telecom network is also fraught with risks. Reports indicate that the new tender will worm in a mandatory requirement for localized content. Such a clause will deter aspirants like Ericsson and Nokia and could undermine the success of the project itself, allowing private telecom entities to operate without worrying about competition from a State-owned player. The war against Chinese companies lays bare a basic hypocrisy: most of the so-called Indian entities in the digital world are heavily funded by the Chinese. The Centre seems to have no problem with that.