India and China should try to accommodate differing interests in cooperative arrangements
Both countries, for not-dissimilar reasons, need peace and stability within, on their borders, and in the region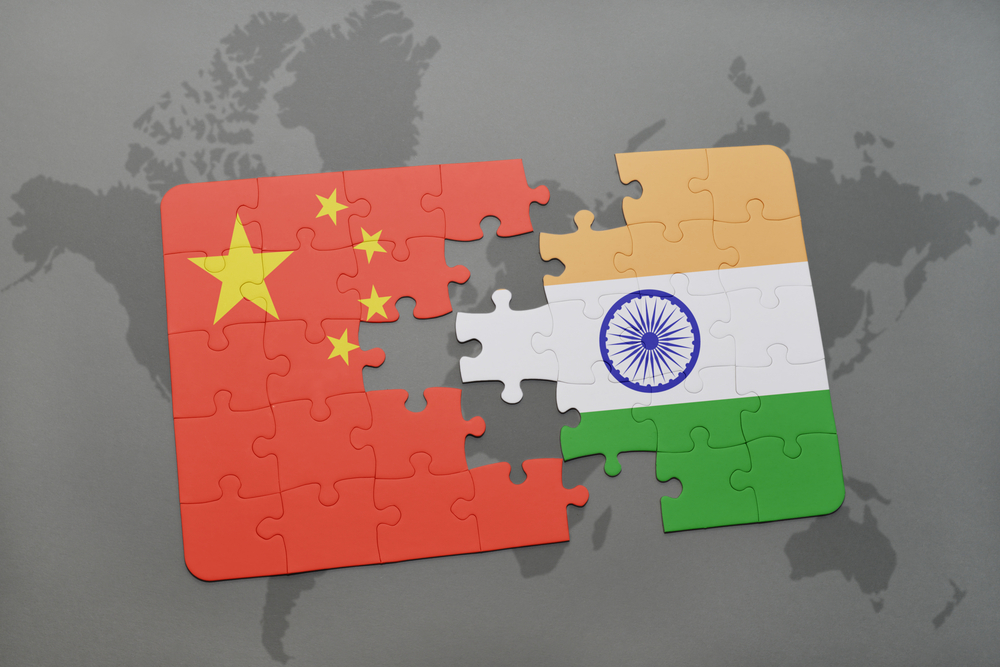 ---
---
In one generation, China has lifted itself from the chaos of the Great Proletarian Cultural Revolution to emerge as an economic and military power that arouses delight and disquiet alike.
Today, its economy is the second largest in the world; nearly twice as large as Japan, the third largest; it is as big as Japan, Germany and France put together; it is twice the size of the other members of BRICS combined; runs an annual trade surplus with the US which is close to India's entire forex reserves; its foreign assistance to Africa compares favourably with that of the World bank and the IMF; it is the largest holder of US Treasuries ($1.18 trillion). (China clearly sees its interests better served by not disrupting the financial markets over 'trade war'.) Its military budget is the second largest globally, after that of the US, with a 2018 budget allocation of RMB 1.107 trillion (approx. $175 billion).
India and China share a recorded 2000-year-old history of civilisational contact and a 4,000-km border. The two markers seem to define the relationship: civilisational recall cements affinity; border issue creates animosity.
At the highest political levels, there is a connect.
At the BRICS Summit in Xiamen last September President Xi Jinping said to Prime Minister Narendra Modi, "Sound and stable China-India relations conform to the fundamental interests of both peoples and are common expectation of the region and the international community…both countries should see each other as development opportunities but not threats. …. The two countries need to show the world that the only correct choice between China and India is to live together in peace and enjoy win-win cooperation."
PM Modi reciprocated those sentiments. The template developed since his assumption of office in 2014 has held. That is of substantially augmenting the economic partnership with China even as differences exist, remain unresolved or, in some cases, even get exacerbated, and new ones emerge. This suits China too in these difficult times of 'new normal' growth and global trade pressures.
India is in search of investments and markets. China is a rich potential source for one even as it blocks the other. In 2014, Xi had promised a $ 20 billion investment over five years. In April 2018, the Chinese commerce ministry estimated China's investments in India at $ 8 billion and growing. This is a big leap, but still short of that which would give China a stake in India that it would not like to place at risk.
At other levels, though, there seems to be a disconnect. The 'strategic' community and commentariat, on both sides, is more focused on unresolved differences. The India-bashing in the Chinese media during Doklam was clearly unmindful of the morrow when it would rankle. Even the Indian side fails to live up to external affairs minister Sushma Swaraj's call for 'Sanyam' (restraint).The reticence on display during that standoff gives way, time and again, to a refrain of China's assertiveness, muscularity, hegemonic aspirations, endeavours to encircle India, dominate the region. True, deeds rather than words matter. Nevertheless, words have a habit of freezing positions and public opinion constraining flexibility for accommodation.
We live in a world where a bankrupt country like DPRK cocks a snook at the US and has, thus far, got away. Nauru has picked a quarrel with China. Botswana refused to be cowed down by China's protests over a recent visit of the Dalai Lama, saying, 'We are not China's colony." China is generally believed to have enticed the Philippines not to press the PCA award in the South China Seas. The rest of the world reacted to US walk-out of the Paris Climate change agreement by saying we can do without you.
Let us not sell ourselves short. India can get dominated only when we ourselves acquiesce in it.
India and China, for their own not-dissimilar reasons, need peace and stability within, on their borders, and in the region. We are familiar with our own situation. China's political system, on its own admission is in need of political reforms without which it cannot possibly carry out full economic reforms. Its internal debt is estimated variously at, or over, 250 per cent of its GDP. At the XIX Party Congress in 2017, Xi Jinping laid out the CCP's objective as "seeking happiness for the Chinese people and rejuvenation for the Chinese nation" and said "aspirations of the people to live a better life must always be the focus of our efforts". In a world that is in transformation, turbulent, uncertain, China's lofty goals can only be achieved if there is peace and stability.
Ambition and capability need to march in tandem. We need time for India to become a major economic and military power. When – and if – we do, there will be time to review our priorities, strategies and courses of action. Till then – and hopefully, beyond – our endeavour should be to work together with all partners, including China. We might seek ways to cooperate and accommodate differing, even competing or conflicting, interests in cooperative arrangements.
T. C. A. Rangachari is a former Ambassador