Letters to the editor: Breaking the cycle of abuse
Readers write in from Guwahati, Ujjain, Gwalior, Hoogly and Calcutta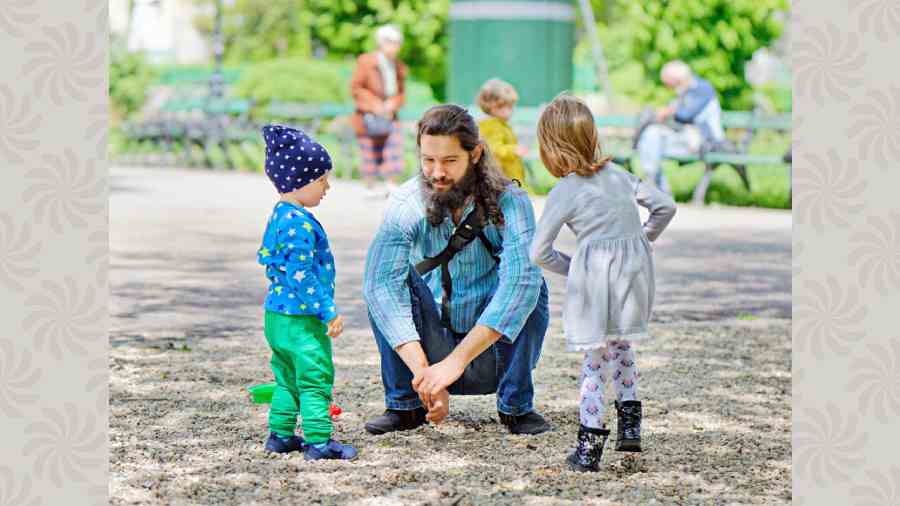 The definition of masculinity has undergone a sea change in recent years.
---
Published 29.07.22, 04:24 AM
|
---
New reality
"Sir — The definition of masculinity has undergone a sea change in recent years. Many men who grew up in toxic atmospheres have consciously tried to break the cycle of abuse associated with aggressive displays of masculinity by inculcating values, such as care, patience and sensitivity, that are traditionally attributed to women. It is thus disappointing that an American politician, Marjorie Taylor Greene, has lamented the loss of "toxic masculinity" within the military. Not only is this remark blind to the emotional needs of men but it also perpetuates harmful stereotypes about the armed forces. 
Pritha Sarkar,  Calcutta
Take action
"Sir — The Supreme Court has asked the Centre to seek the opinion of the Finance Commission on whether revenue allocation to states can account for "irrational freebies" announced by the political parties during election campaigns. There is no doubt that outrageous promises of freebies have become a serious electoral issue in India. Parties often announce potential schemes without considering the resources they may need to implement them. 
Welfare measures are necessary for the poor and the underprivileged but political parties should not make illogical promises. Furthermore, subsidised schemes should be carefully monitored to reduce chances of misappropriation of funds.
Sukhendu Bhattacharjee, Hooghly
Sir — The Supreme Court is correct to ask why the Centre is hesitant about taking a strict stand on the issue of irrational freebies promised by political parties during elections. It is high time that political parties were penalised for making false promises. The Election Commission must be empowered to take penal action against political parties that are guilty of trying to lure voters with freebies.
Arun Gupta, Calcutta
In danger
Sir — The editorial, "Young blood" (July 27), was eye-opening. Children living in Syria, Ukraine and other places engulfed in armed conflict constantly face threats to their lives. Civil unrest in sub-Saharan Africa has led countless children to turn to the militia for livelihood, protection and revenge. The United Nations and the Unicef must be lauded for bringing to light the plight of these children. It cannot be denied that the world has collectively failed to guarantee the safety of children. 
Although the latest report of the secretary-general of the UN on children and armed conflict has tagged India as an area of concern, the condition of children is not comparable to most other countries featured on its list. Nonetheless, children in Maoist-controlled areas remain vulnerable and are often recruited as foot soldiers. The Indian government must be vigilant and ensure that children do not fall prey to violence. 
A.K. Chakraborty, Guwahati
Full protection
Sir — Tiger conservationists have repeatedly urged governments to take necessary steps to protect the population of the big cats. In 2016, the World Wildlife Fund and the Global Tiger Forum revealed that the global wild tiger population has increased. But there is still a long way to go.
India has nearly 3,000 tigers. However, according to the National Tiger Conservation Authority, the country has recorded 1,059 tiger deaths in 10 years. Around 74 tiger deaths were registered in India till July 15, 2022; Madhya Pradesh accounted for 27 deaths. This is followed by Karnataka, Assam, Kerala, Rajasthan, Uttar Pradesh, Andhra Pradesh, Bihar, Odisha and Chhattisgarh. Territorial fights, old age, ailments, poaching and electrocution are some of the major reasons for the deaths. While it is expected that animals will die of natural causes, it is crucial that the Indian government focuses on curbing poaching. The conservation of tigers is fundamental to the well-being of the ecosystem. 
Divya Rana,  Ujjain
Sir — International Tiger Day, observed on July 29 every year, aims to promote a global system for protecting the natural habitats of tigers and to raise public awareness of and support for tiger conservation. Many places around the world have seen their tiger populations decline for a variety of reasons. India, too, had seen a dip in the numbers in the last century. But concerted efforts of subsequent governments have borne fruit. India is now home to nearly 70 per cent of the global tiger population and boasts of 50 tiger reserves. The government must continue to prioritise the protection of tigers. 
Riddhi Sharma, Gwalior
Name game
Sir — Ruby rotary, along EM Bypass, has been renamed as Rabi Thakur More ("Ruby crossing is Rabi Thakur More", July 27). This trivialises the legacy of Rabindranath Tagore. It is surprising that the committee of the Calcutta Municipal Corporation responsible for the renaming included a poet and Rabindrasangeet singers. The West Bengal government does not seem to understand that renaming roads is not the way to celebrate the contributions of Tagore. 
Sanjit Ghatak, Calcutta