In Peril: Editorial on the poor state of rivers in India
There is a need for an overhaul in the attitude — at the public level and at the level of policy — towards this natural resource that has been the cradle of civilisations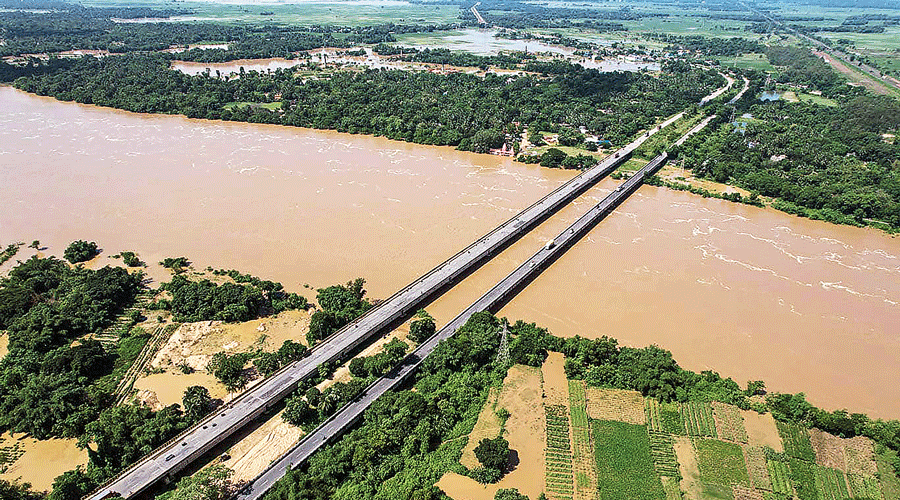 Representational image.
File Photo.
---
Published 27.01.23, 04:21 AM
|
---
India's rivers are in peril. A recent report published by the Central Pollution Control Board has identified at least 311 stretches in 279 rivers across the country that require urgent attention. Out of the 13 states where the number of polluted river stretches has increased, Maharashtra accounts for the highest, with 55 sections of its rivers being considered polluted. The picture is not pretty along the Ganga and the Yamuna either. A study published in May 2022 by the Tata Centre of Development at the University of Chicago revealed that the Yamuna's acreage had decreased to 14.5 sq km from 18.05 sq km, thereby taking a toll on the livelihoods of those living along the riverbank — over 49% of the surveyed population subsisted on less than Rs 10,000 per month. Marine life is endangered in the Ganga; the river dolphin has been a casualty of largescale pollution in India's holiest river that now contains 40 different types of plastic polymers. The approach to tackle the multi-faceted challenge of river pollution has left a lot to be desired. The Namami Gange project is one example. The prime minister's flagship Ganga clean-up programme, which succeeded the equally ambitious but ultimately unsuccessful Ganga Action Plan, began with a kitty of Rs 20,000 crore in 2014 to set up sewage treatment plants in towns along the river in order to stop the flow of untreated sewage into the Ganga by 2020. RTI enquiries had revealed that the pollution levels in the river in several parts remain worryingly high.
River systems are layered. Riverine pollution, therefore, cannot be tackled with a one-size-fitsall policy. A decentralised approach, prioritising local conditions and challenges, could lead the way. The fundamental problem, though, is the propensity to look at rivers as an unending repository of resources. There is policy enthusiasm for the National River Linking Project, wherein water-surplus basins will be linked with rivers which dry up during summers, amidst concerns about the depletion of local ecosystems and disruptions in the water cycle. Specificities of riverine systems remain unacknowledged. For instance, little attention is often paid to the state of smaller rivers and tributaries that serve as important feeder channels. There is thus a need for an overhaul in the attitude — at the public level and at the level of policy — towards this natural resource that has been the cradle of civilisations.