New Zealand has given the world much to learn
The Christchurch killer's technological cleverness should not distract attention from the targeted hate that motivated his crime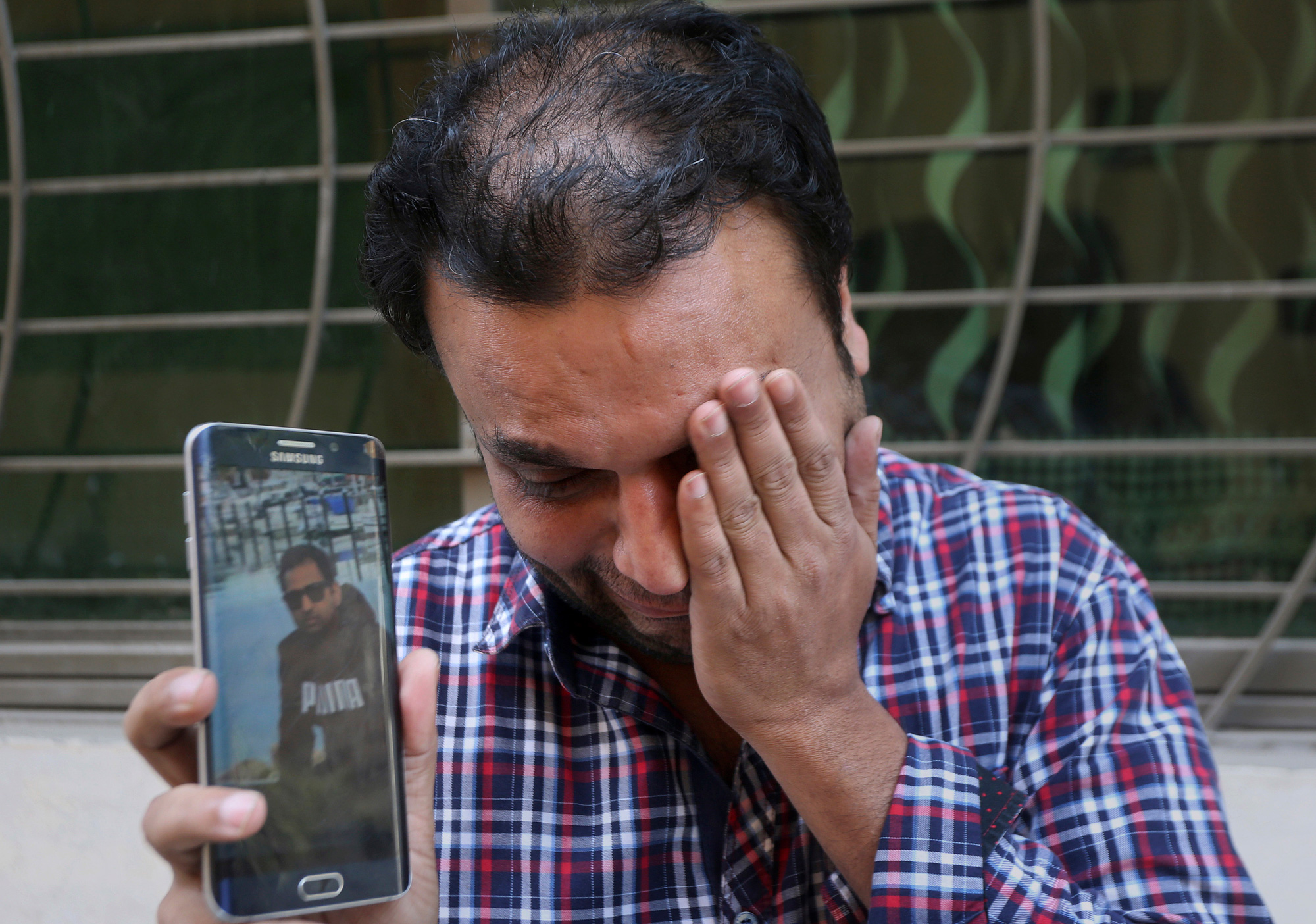 A relative weeps while holding up a picture of Sohail Shahid, a Pakistani citizen who was killed in Christchurch mosque shootings, on his cell phone outside his home in Lahore, Pakistan, on Sunday, March 17, 2019.
AP
---
Published 18.03.19, 03:29 AM
|
---
It is not easy to decide what was most inhuman in the killings that took place in two mosques in Christchurch, New Zealand. Perhaps it would be the cold-blooded calculation that made the killings not just spectacular but also ensured their lightning-fast spread on social media, the murderous sequence slipping smoothly past the guards put up by information technology companies. The camera worn by the alleged killer — the authorities have arrested four and charged one person so far — displayed the mowing down of people in prayer, including children, from the killer's point of view, like a video game. This could only be a sign of conviction in his own motive together with an unmistakable relish in his actions. The live streaming of the murders on Facebook for, reportedly, 17 minutes was accomplished by a video that carried a link to the 'manifesto' the accused gunman had sent to the prime minister of the country, other political leaders and to media houses minutes before he started on his rampage. By the time Facebook could take down the video, it had been picked up by numerous others and sent out via other platforms. The 'manifesto' airs white supremacist views that consider immigrants 'from the East' — India figures among the countries most hated — the reason for all evil that may happen to a 'white' host country.
The picking off, one by one, of people at prayer in a place of worship, although no more horrific than the murder of unwary citizens going about their business anywhere, still carries a subtext, an unwritten definition by religion. The technological cleverness in revelling in and spreading hatred and blood lust should not distract attention from these motivating emotions. Ultimately, it is that which must be tackled. New Zealand is a peaceful country welcoming of immigrants. That is enough to invite hatred. Generous immigration policies are based on reason and ideas of fairness and hospitality; they are fundamentally opposed to unreasoning hatred. As Christchurch shows, this remains a terrible and tragic problem at the practical level. At the same time, the rallying together of the humane in the country has been remarkable, from the prime minister's repeated statements and actions to the people's efforts to comfort and help the victims' families. New Zealand has given the world much to learn.