Immunization campaigns need a shot in the arm
Governments should raise awareness levels to clear doubts about vaccines and improve their effectiveness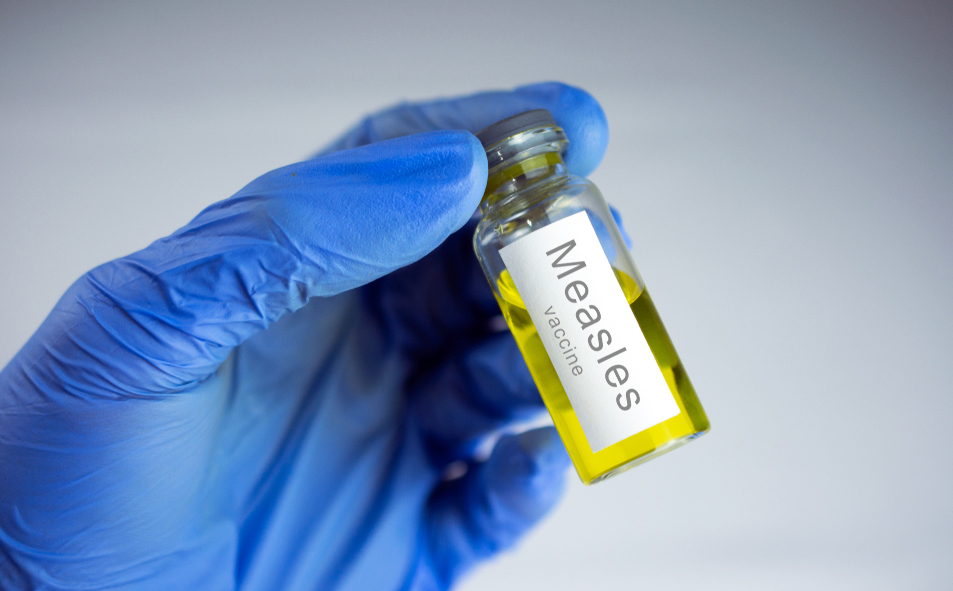 Awareness about the need for vaccination is low, not only in India but around the world
(Shutterstock)
---
Published 06.05.19, 12:09 PM
|
---
Sir — According to Unicef, 2.9 million children in India missed out on the first dose of the measles vaccine between 2010 and 2017 in spite of over 80 per cent immunization coverage. Measles can lead to serious health complications. There is no specific treatment available for measles and rubella. But they can be easily prevented with vaccination.
Awareness about the need for vaccination is low, not only in India but around the world. Low literacy rates contribute to the lack of awareness about the benefits of immunization.
Governments should raise awareness levels through campaigns to clear doubts about vaccines and improve their effectiveness.
Kiran Agarwal,
Calcutta
Kindness counts
Sir — Those out in the open take shelter under trees or an umbrella to protect themselves against a scorching summer. Traffic police personnel, however, do not have such luxuries. They have to perform their duties under the blazing sun. The gesture by school children to provide them with drinking water is thus remarkable .
This act of benevolence is a reminder that we are not yet devoid of humane values even in these unforgiving times .
P.R. Bhattacharya,
Calcutta
Parting shot
Sir — The only planet that supports life in our solar system is earth. Yet, human beings are tearing the planet apart. Nothing seems to scare mankind these days, not even natural calamities such as cyclones and earthquakes. Worse, not a single political party has come out with a concrete policy to tackle problems such as overpopulation and pollution.
Swati Goswami Bose,
Calcutta
Prince charming
Sir — Politics can be surreal business in India. Anupam Hazra, the candidate of the Bharatiya Janata Party for Jadavpur, thus trotted out 'the Great Khali' — the towering wrestler, Dalip Singh Rana — during a road show recently. Hazra is possibly relying on Khali's charms to take on his principle rival, Mimi Chakraborty, who has been fielded by the Trinamul Congress from the same seat. Unleashing celebrities is an old trick in India's political textbook. Why do politicians not realize that the easiest way of charming voters is through performance?
Suman Bhatnagar,
Calcutta
Mind games
Sir — Ramachandra Guha has analysed the present regime's eagerness to replace scientific thinking with mumbo jumbo ("Against knowledge", April 27). This is the reason why unqualified people have been assigned ministerial and other important jobs.
The cause behind this paradigm shift in the thinking of India's current rulers is not far to seek. Political leadership was in the hands of educated people during the freedom struggle. Learned people thus joined the government after Independence. Even today, the world listens with interest when Manmohan Singh, a former prime minister, speaks on economics.
Incidentally, Guha has mentioned the names of a few learned men who were ministers in the earlier National Democratic Alliance government. But the present leaders prefer brawn over brain. The manner in which the government is intimidating eminent intellectuals and institutions of learning will cause irreparable damage to India.
Sanjit Ghatak,
Narendrapur
Sir — To counter the argument that the government's war on the intellect is just a matter of course-correction, Ramachandra Guha writes that the campaign has been extended to target natural sciences.
Lawrence Britt, a political scientist, had identified 14 common symptoms of fascism, one of which is the disdain for intellectuals and the arts. Fascist nations promote hostility towards higher education and academia. Social sciences and the arts thus become their prime targets. Artistic freedom is curtailed and governments often refuse to fund these faculties.
The fact of the matter is that a fascist regime depends on science and technology to build a military apparatus. Hence it cannot neglect science.
Sujit De,
Calcutta
Sir — After the attack on Indian soldiers in Pulwama when shrill call of revenge was reverberating across the country, my school-going son dared to remind his classmates of Mahatma Gandhi's mantra that an eye for an eye only ends up making the whole world blind. His classmates reacted violently, underlining the need to bomb a neighbouring nation and associating people of a particular faith with terrorists. The minds of children, evidently, can be thoroughly communalized with regular injections of hate and prejudice.
No educated adult will believe that Rana Pratap defeated Akbar in Haldighati or that the Taj Mahal was originally a Hindu temple. The social sciences have also enlightened us about casteism while the Constitution lays great emphasis on secularism. Constitutional principles are thus being undermined in order to turn India into a Hindu rashtra.
It must also be pointed out that a PhD in physics or reading works of history and public policy proves nothing. Didn't M.M. Joshi, the holder of a doctoral degree, attempt to saffronize education during his stint at the human resource development ministry? L.K. Advani, an avowed reader, injected the poison of communalism by leading the Ramjanmabhoomi movement. Neither Yashwant Sinha nor George Fernandes, two other names that Ramachandra Guha mentions in his piece, seemed to mind the strategy of polarization. The obsession with scholarship is a reflection of elitism. What India needs are leaders who possess utmost respect for the Constitution. Only this can nip communalism in the bud.
Kajal Chatterjee,
Calcutta