Illegal immigration and human trafficking often go hand in hand
It is easy to find victims among those desperate to escape their lot in life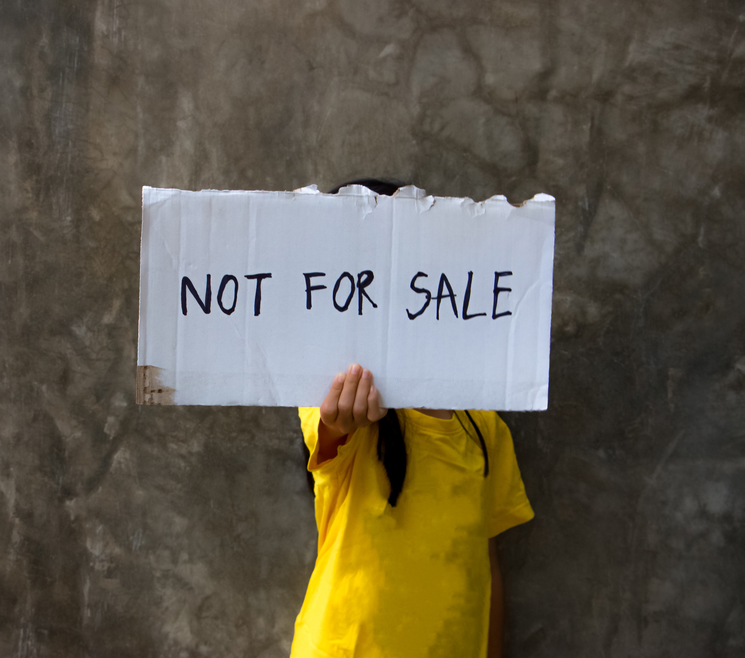 Human trafficking is not a new phenomenon. It is made easier by the longing of deprived populations to go to prosperous nations in search of a better life.
(Shutterstock)
---
Published 27.10.19, 08:50 PM
|
---
Sir — The report, "Police find 39 bodies in truck near London" (Oct 24), sent a chill down my spine. The corpses found included that of a teenager. All 39 were illegal immigrants who had begun their ill-fated journey in the container of a trailer that had started out from Belgium. It would not be unreasonable to say that deprivation and a desperate need for a better life had spurred them on to leave their old lives behind. They were crammed in an inhuman manner into a truck and thus died of suffocation.
Human trafficking is not a new phenomenon. It is made easier by the longing of deprived populations to go to prosperous nations in search of a better life. In 2000, Britain had witnessed its biggest illegal immigrant tragedy when 58 Chinese people were found crammed inside a tomato truck.
Illegal immigration and human trafficking often go hand in hand, as it is easy to find victims among those desperate to escape their lot in life. Investigations are ordered and often culprits are even brought to justice, but human trafficking continues unabated. It is a lucrative business, especially when girls are trafficked.
In many cases, people pay illegal agencies large sums of money to help them cross borders, but the former are dumped, along with false papers, at dangerous, highly patrolled spots. As a result, they face rigorous punishment. In the wake of the recent tragedy, strict vigilance must be put in place at airports, international borders and coastal areas. The practices of illegal agencies which lure people to their deaths in this manner must be brought to an end.
P.R. Bhattacharya,
Calcutta
Crowd control
Sir — The Assam cabinet announced a few days ago that people with more than two children would be denied government jobs from January 2021. In the light of this, it must be remembered that in 2017, the Assam assembly had approved the 'population and women empowerment policy of Assam', under which it was specified that only candidates with two children would be eligible for government employment and that the existing government staff were to strictly follow the two-child family norm.
The Assam finance minister, Himanta Biswa Sarma, who was pushing for the policy to be adopted, recently spoke about the "alarming" rise in the population of the state. He attributed this increase to the early marriages in communities living in tea gardens and tribal areas. Given that early marriages are the alleged cause for the population explosion, the government must strictly implement existing laws that forbid such underage unions from taking place.
The Central government, too, can start thinking of innovative ways to address the problem of population growth. It is no secret that India's overpopulation is at the root of many of its problems. The matter requires urgent attention. A two-child family norm is not an unreasonable idea; the government can promote the notion among citizens and raise their awareness. Elected representatives of the people and other government officials should be asked to abide by the norm first. Incentives and privileges can be offered to families who stick to the two-child policy. If the government implements such plans sincerely, it will certainly be able to tackle the population problem to some extent.
T.K. Nandanan,
Kochi
Sir — The Assam cabinet's decision to deny government jobs to people with more than two children is unconstitutional. Are there not less draconian ways in which to educate people about the population problem? The government should be raising awareness instead of threatening to deny citizens employment.
Salil Sarma,
Guwahati
Safety first
Sir — The report, "40% milk samples fail quality test" (Oct 19), was alarming. Even though the Food Safety and Standards Authority of India said that the milk sold in India is "largely safe", 37 per cent of processed milk samples and 47 per cent of raw milk samples did not meet certain quality standards. It is shocking that such carelessness was displayed by India's biggest food regulator, more so for an item that is essential for the consumption of children and patients. Those who fail to keep their livestock healthy with proper fodder and thereby send out milk that is unsafe for consumption should be held responsible. The FSSAI should issue a clarification about the conflicting reports on milk quality and also notify consumers about milk brands which are falling short of quality standards.
Ashes Das,
Calcutta
Grow in number
Sir — The Union environment minister, Prakash Javadekar, released the Snow Leopard Population Assessment recently and promised that India would strive to double the global snow leopard population in the next 10 years. It is encouraging that a national estimation will be conducted to ascertain the population of these big cats. Conservation efforts in India are lax to begin with; given that the endangered snow leopard inhabits a difficult terrain, the will to protect them is even weaker. Citizens must demand accountability from the government and push for the protection of this majestic creature.
Marissa Gomes,
Calcutta