If you can't persuade voters, confuse them
Congress rebel Shakeel Ahmed keeps declaring that he would never say a word against Sonia or Rahul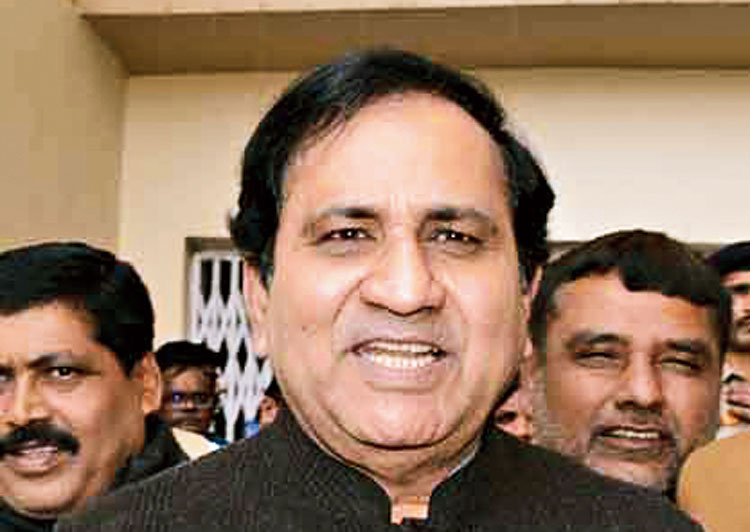 Shakeel Ahmed turned a rebel to file his nomination from Madhubani, his traditional bastion
The Telegraph file picture
---
Published 21.04.19, 10:50 AM
|
---
During the assembly elections in Madhya Pradesh, a Congress rebel competed against the candidate fielded by Rahul Gandhi by using Indira Gandhi's photograph during the campaign. He won and then rejoined the Congress. The strategy seems to have struck a chord with the former Bihar Congress chief and senior spokesperson, Shakeel Ahmed, who turned a rebel to file his nomination from Madhubani, his traditional bastion. Having defied the party's wish, Ahmed is declaring at every public meeting that he would never say a word against Sonia Gandhi or Rahul Gandhi. He describes them as his leaders and asserts that he remains a Congressman at heart. While confusing Congress voters and workers with this posturing, he is also keeping the door open for his return to the party. Shakeel's father, Shakoor Ahmed, was a Congress stalwart. Ahmed junior, who was sulking of late since the Congress was not using his services as a spokesperson, believes that negotiators from the party didn't demand his Madhubani seat from the Congress ally, the Rashtriya Janata Dal. The seat went to a smaller partner and Shakeel jumped into the fray on the pretext that the official candidate from the alliance is weak. He says he rebelled to save the seat and would hand it over to Rahul Gandhi after the election. Loyalty, evidently, comes in strange forms.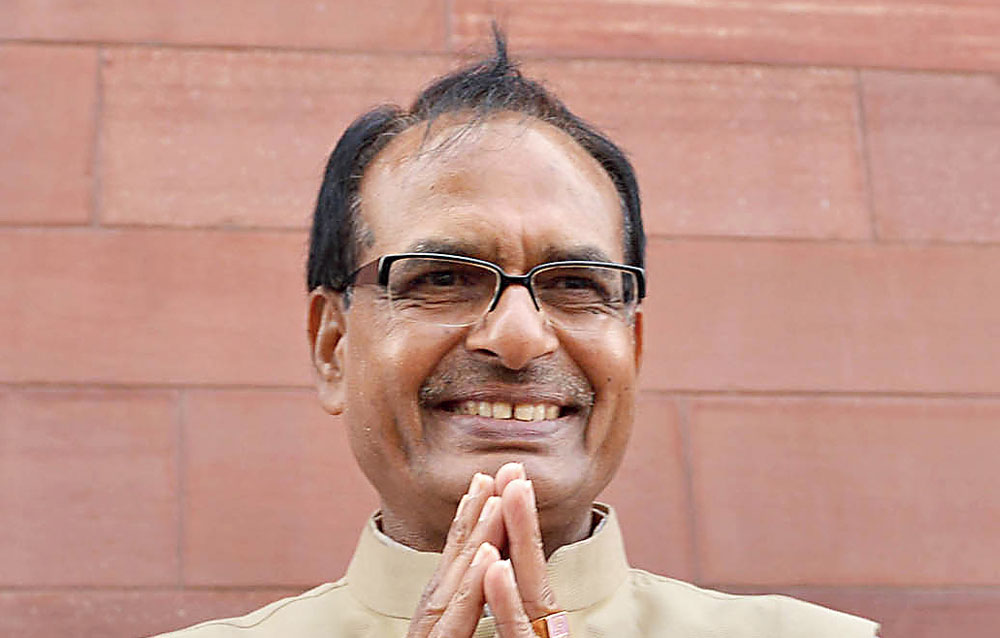 Amit Shah had wanted the former chief minister of Madhya Pradesh, Shivraj Singh Chouhan, to contest from Bhopal against the senior Congress leader, Digvijaya Singh, who is also a former CM. Shah, keen on propping up a new-generation leader of his choice in the state, had wanted Chouhan to move to Delhi. In the run-up to the 2014 Lok Sabha polls, Chouhan was seen as a leader who was opposed to the projection of Narendra Modi as the prime ministerial nominee. Chouhan seemed to have sensed Shah's plan to move him out of the state but couldn't reject it outright. He started saying publicly that he wanted to work for the state; on the question of contesting the Lok Sabha polls, he said: "I am neither rejecting nor accepting it." Chouhan tried to signal to the people of MP, where his popularity continues to be immense, that he was being forced to contest.
Lady luck, however, smiled on Chouhan when the Rashtriya Swayamsevak Sangh pushed for the candidacy of Pragya Singh Thakur, an accused in the Malegaon blast case. The RSS's proposal impressed Shah. The president of the BJP is hoping that the move would strengthen the Hindutva plank in the electoral contest. The RSS's rescue act made Chouhan sigh in relief. But Chouhan's supporters remain worried. What if Thakur wins against Singh? She could then turn out to be the next Yogi Adityanath of Madhya Pradesh.
Solitary soldier

Varun Gandhi, who stayed in the BJP despite an uneasy relationship with the party leadership for the last five years, is contesting from his family borough, Pilibhit, in Uttar Pradesh. He had contested from Sultanpur on the last occasion but has since swapped seats with his mother, the Union minister, Maneka Gandhi. Rumours had been swirling in the corridors of power ahead of the polls that Varun could join Rahul Gandhi to strengthen the Congress's fight against Narendra Modi. Varun, however, stayed put in the BJP along with Maneka. But he is not depending on 'Modi magic' to win Pilibhit. Instead of big rallies, he is holding several small meetings every day. After three cups of coffee, flax seed and Vitamin C tablets, Varun sets out early in the morning to address these meetings, reaching out to people, renewing old family and personal contacts. Modi is not scheduled to hold any rally in Varun's constituency. His campaign managers are confidant that Varun doesn't need any help. But will this help improve Varun's testy ties with the PM?

Musical chairs

Priyanka Chaturvedi's phenomenal rise in the Congress had created quite a bit of heartburn, leaving senior leaders to wonder in private about her meritoriousness.While talented individuals like Ragini Nayak were struggling to make a mark, Chaturvedi captured Delhi's communication system effortlessly. Another man who was given prominence in the media department was Jaiveer Shergill. The media exposure emboldened him to demand a party ticket to contest the Lok Sabha polls, leaving his benefactors shocked. The grapevine has it that even Chaturvedi did not take too kindly to Urmila Matondkar being fielded from a seat in Mumbai.
The distribution of tickets and the selection of candidates remain thorny issues in every political party. Lobbying, clout and resources play a role, as do personal equations with important leaders. Gajendra Singh Rajukhedi, a former MP from Dhar in Madhya Pradesh, was quietly working in his constituency for the last five years. The Congress shocked him by fielding some other candidate whose defeat is certain. Rajukhedi was denied the ticket because he was perceived to be close to Digvijaya Singh who is out of favour these days. Kamal Nath and Jyotiraditya Scindia didn't support his candidature and a promising candidate was thus thrown out of the ring without any thought for the party's welfare.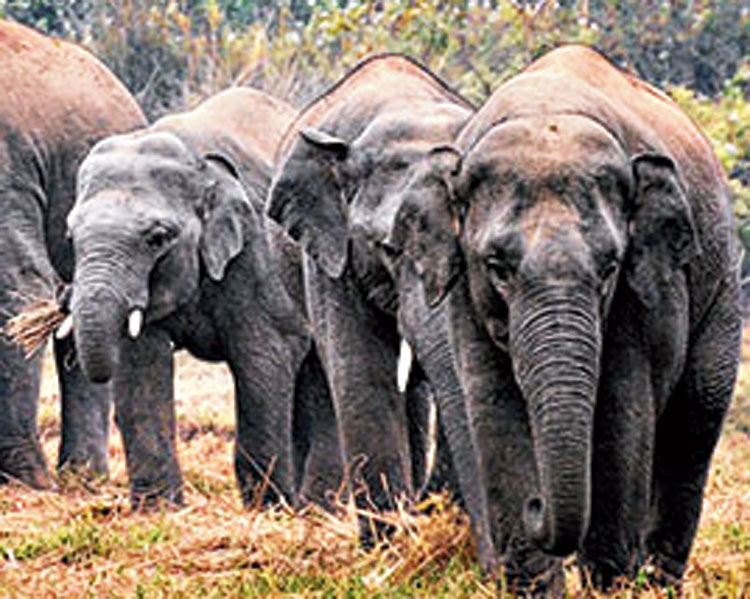 Hassan has always grabbed eyeballs in every single election since HD Deve Gowda made it his home base. But this time, Hassan demanded a lot of attention when it voted on April 18 for a reason other than politics. A family of pachyderms descended on Hassan on the day of the vote, forcing forest officers and rapid response teams to push the herd back into the jungle so that the people could exercise their franchise in peace.