House Blend is Game of Thrones' cup of woe
The show's editors need to smell the coffee and stay awake so that such howlers can be avoided in the future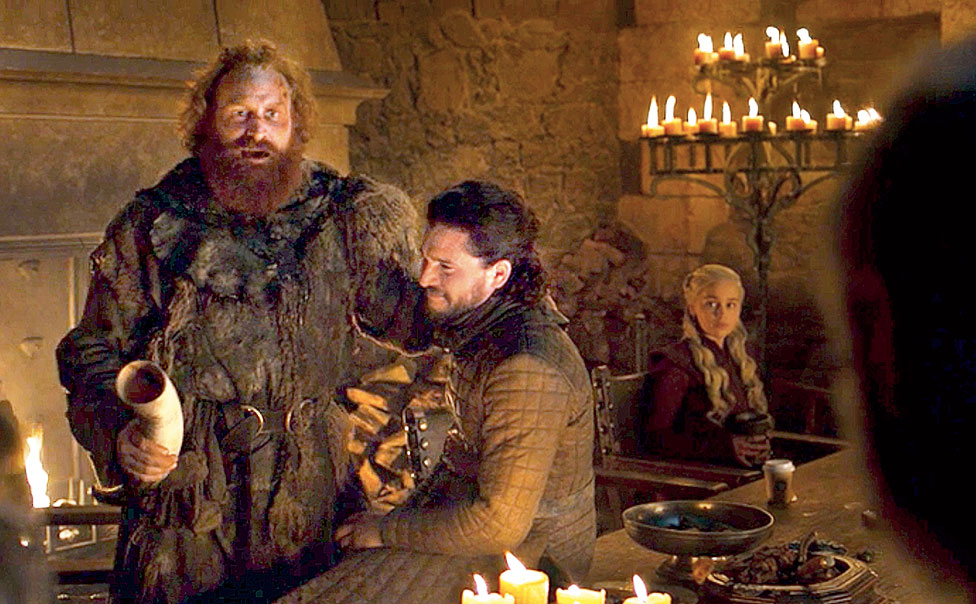 A still from the Game of Thrones. A Starbucks cup was spotted on a table next to Daenerys Targaryen by hawk-eyed fans of the immensely popular Game of Thrones, forcing an embarrassed HBO to remove it later.
(Image: YouTube screen shot)
---
Published 13.05.19, 01:13 PM
|
---
Sir — Even legends cannot do without coffee. A Starbucks cup was spotted on a table next to Daenerys Targaryen by hawk-eyed fans of the immensely popular Game of Thrones, forcing an embarrassed HBO to remove it later. All the hard work put in by the show's editors must have made them a sleepy lot. Surely they need to smell some coffee and stay awake so that such howlers can be avoided in the future. The real winner in this case is neither the Targaryens nor the Starks — it is Starbucks. Free endorsement is as wonderful as a free lunch.

Nikita Jaiswal,
Calcutta
Poor taste
Sir — The editorial, "New India low" (May 7), has correctly criticized the unpleasant and unethical comment of the current prime minister about a former prime minister. Speaking at an election rally in Uttar Pradesh, Narendra Modi said that Rajiv Gandhi had ended his life as "bhrashtachari No. 1".
The standard of electoral rhetoric in this election season is shocking. Rajiv Gandhi was one of India's finest prime ministers. Modi's decision to tarnish his reputation may cost him dearly in the future. The Supreme Court had cleared the Congress leader's name in the Bofors corruption case. Modi's remark casts aspersions on India's apex court as well.
The standards of political rhetoric are dismal. The practice of abusing opponents is going unpunished. Falsehoods have been given an impetus during the last five years. One wonders whether Indian political life will ever reclaim the heights that had been witnessed during the reigns of Jawaharlal Nehru and Bidhan Chandra Roy.
Benu Kumar Bose,
Calcutta
Sir — It is improper to speak ill of the dead. Narendra Modi's remark against Rajiv Gandhi was in poor taste. It dragged down India's abysmal political discourse by a few more notches.
Rajiv Gandhi had been exonerated in the Bofors case. Politicians should exercise restraint in their speech and focus on the welfare of the people. As prime minister, Modi is expected to maintain decorum and set a precedent.
S.S. Paul,
Nadia
Sir — Narendra Modi should not have dragged the name of a former prime minister into a controversy, especially when he is no longer present to defend himself. But, at the same time, one must remember that the Congress president has been making wild allegations about the Rafale deal inked by the National Democratic Alliance government. Modi has responded by recalling defence deals in the past that allegedly involved Congress leaders. The ultimate sufferers in the course of the trading of insults is the common man.
N. Mahadevan,
Chennai
Sir — The concern expressed in the editorial, "New India low", about the deteriorating standards of the political discourse is legitimate. But why should we blame politicians only? Have we — the people — not elected them? Why did we not scrutinize their backgrounds, qualifications and past activities before electing them to represent us? If we fail to discharge our duties as responsible citizens, we cannot blame others for our sufferings.
Sukhamay Biswas,
Calcutta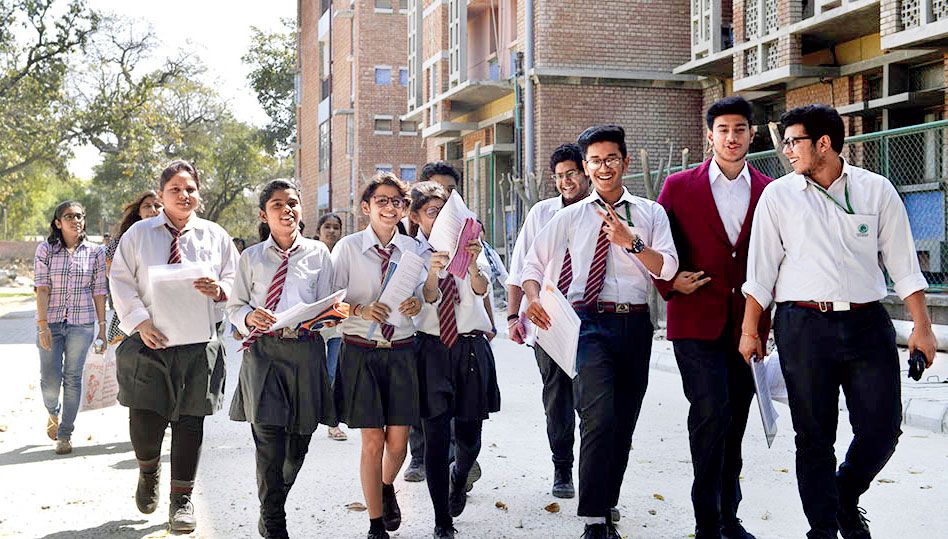 On a high
Sir — This year's CBSE results for Class XII have raised several questions about the education system. The board results were declared in record time. Other educational boards would now be under pressure to emulate the Central Board of Secondary Education.
Nowadays, higher scoring patterns determine the popularity of various boards. Subjective questions have been replaced by objective ones to facilitate high scoring. As a result, holistic learning has been sacrificed. Students are more interested in scoring high marks than pursuing knowledge.
But competitive exams test students' proficiency in in-depth analysis. Students are thus forced to take private tuitions to make up for their lacunae since the formal education system has failed to prepare them well in this respect.
If the boards are not willing to restrain themselves when it comes to giving high marks, the government must intervene for the sake of the students and the education system. Both subjective and objective questions must be included in board exams for a comprehensive evaluation of knowledge and learning. Higher marks have also raised the cut-off levels of admissions in colleges.
The rat race that feeds on high marks must be brought to a stop.
Chanchal Nandy,
Burdwan
Parting shot
Sir — I visited the Kalighat temple recently. The whole place has become a den of pandas who fleece devotees.
The place from where one can have a darshan of the deity has been barricaded with ropes and rail guards, making it difficult to catch a glimpse of the presiding deity. The temple premises are teeming with beggars and dogs. Why cannot the government or the temple management impose strictures so that devotees can get a darshan without any trouble?
Sanjay Agarwal,
Calcutta