Editorial: Hot death
Calcutta has been identified by an Intergovernmental Panel on Climate Change report as having recorded the maximum rise in warming over the past seven decades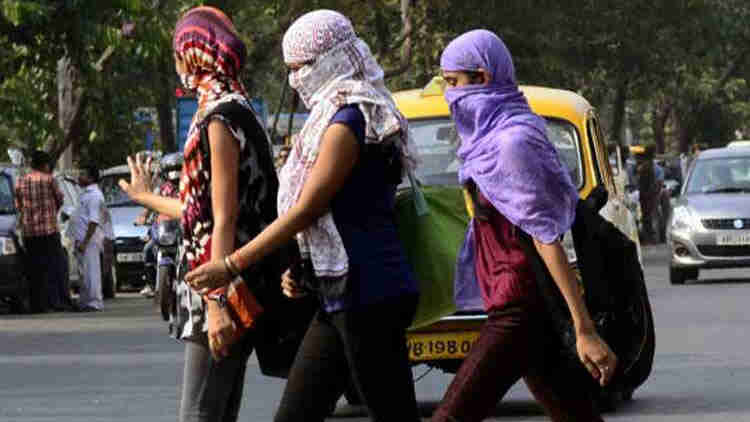 Representational image.
Telegraph file photo
---
Published 06.09.21, 02:32 AM
|
---
The urgency of the threat of climate change-induced disasters has been confirmed with the release of the latest report by the Intergovernmental Panel on Climate Change which warned that warming of 1.5 degrees Celsius or more above pre-industrial levels is likely to occur by 2040. Such a forecast does not bode well for several metropolitan centres; Calcutta, in fact, has been identified by the report as having recorded the maximum rise in warming over the past seven decades. A map in the IPCC report shows that from 1950 to 2018, the Calcutta area recorded the highest rise of 2.6 degrees Celsius among the cities and regions studied. This grim turn of events can be attributed to several factors, not least of which is the rapid, chaotic urban development that the city and its surrounding areas have witnessed over the past few decades. This is evident in the mushrooming of real estate projects, big and small, that led to significant tree-felling as well as in the unabated encroachments upon the city's natural ecosystem. Calcutta's disappearing wetlands — the city's kidneys — are a case in point. Exacerbating these challenges is a spike in industrial emissions, vehicular pollution, population pressure and creaking drainage facilities — the city's British-era drainage system is highly silted. The future is bleak. Apart from temperature rise, the frequency of compound events — climate-related phenomena occurring in unison — will increase, with higher precipitation, a rise in sea level and high-intensity cyclones wreaking havoc together. The city, with its unsustainable infrastructure, is ill-equipped to deal with the resultant climatic impact.
The seriousness of the threat cannot be overstated. There is likely to be massive collateral damage in the form of death, displacement, poverty and migration. Countering the problem is proving to be especially difficult because addressing climate change — astoundingly— is yet to acquire the requisite political urgency. A concerted public effort — citizens, the media, philanthropic entities and political parties — must be undertaken to galvanize resources — funds, technology and so on — to find remedial measures. Modernizing infrastructure, encouraging climate-resilient construction, greening transport, providing sops for non-polluting industries, cutting emission — a myriad steps need to be taken on a war footing to mitigate the disaster on the horizon.