Here's to health
For Bengal to effectively nurture medical tourism, it must pay attention to middle-class priorities at the local level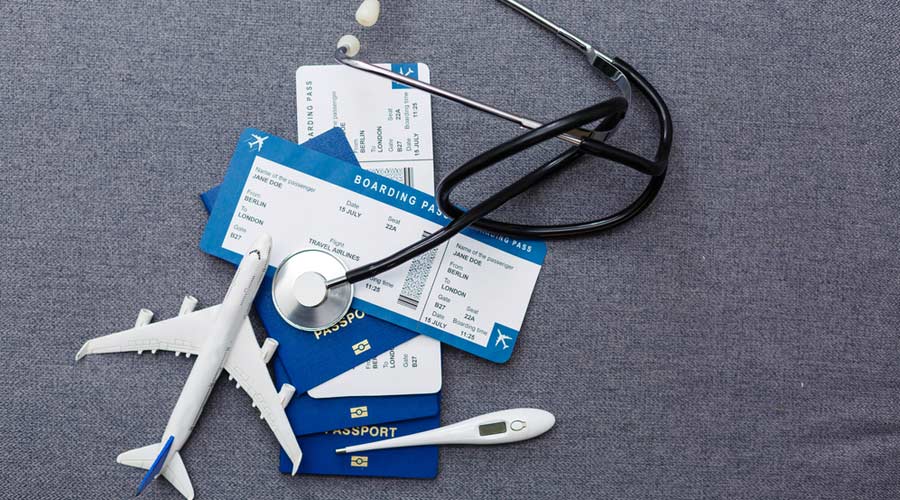 Representational image
Shutterstock
---
Published 24.03.22, 12:01 AM
|
---
Just after Narendra Modi became prime minister in 2014, he placed great emphasis on yoga being an essential means of staying healthy. During a meeting with the king of Bhutan on a visit, the West Bengal chief minister, Mamata Banerjee, lobbied for medical tourism, as the cost of care in Calcutta is affordable and of high quality.
Banerjee was seeking to emulate the southern Indian states as well as New Delhi that are centres of medical tourism, especially for people from neighbouring South Asian countries. Iranians and Afghans seek medical treatment in Delhi; tourists from the French colony of Réunion and Mauritius flock to Chennai and Pudu cherry, combining health and social care with tourism. West Bengal is particularly popular with medical tourists from Bangladesh whose growing middle-class represents an excellent market for Bengal.
Yoga tourism is popular with international tourists from Japan, the United Kingdom, Latin America and Europe.It may be an optimal bridge between conventional medical tourism and cultural tourism. Banerjee's vision would thus come up against the reality of competition from other aspiring centres of medical tourism, especially Thailand and Malaysia, which are commonly associated with Buddhism and traditional East Asian forms of healing similar to ayurveda.
Calcutta, however, may be an ideal tourist entrepôt for visitors from Latin America, Spain and West Asia. Following the example set by Simla, Rishikesh or Lansdowne in the mountains, Calcutta could combine the appeal of yoga tourism with a celebration of its European historical heritage. Puducherry's unique ability to combine yoga tourism — the popular appeal of the ashram in Auroville — with its French colonial heritage would be an excellent example for West Bengal to emulate. Bengal's rich cultural heritage and its sophisticated people would make it ideal for a synthesis of yoga tourism, conventional medical tourism as well as eco-tourism, associated with the biodiversity of the state's wetlands.
Of course, Shah Rukh Khan's beaming visage, the poster-child of West Bengal tourism's marketing strategy, may not be enough to attract those in need of
medical attention. Bengal may have some of the best healthcare professionals in India but it suffers from reputation issues. Its association with decades of communism, deteriorating infrastructure, and lack of investment in basic education may deter medical tourism. Mamata Banerjee's government would have to convince industry experts along with investors that not only Bengal's infrastructure but also its quality of healthcare are sound enough for tourists from the Global North. First impressions are essential. If West Bengal is serious about attracting such tourists, then investments in the quality of basic infrastructure and high-end healthcare services are a must.
There is an additional caveat. If populist state governments neglect democratic political institutions, systematically thwarting democracy in cities, it would help crony capitalism thrive at the expense of issues that affect the middle class. It is unlikely that the Bengal government can effectively nurture medical tourism as a viable commercial industry without an emphasis on middle-class priorities at the local level. Incidentally, there have been complaints about the Bengal government's ambivalence towards democratic decentralization.
Old-fashioned politics may be effective in incorporating historically excluded groups and empowering women. However, medical tourism as well as hospitality services would require political institutions designed to effectively implement policy in a complex, metropolitan context. Institution-building would thus have to keep pace.
The onus is on West Bengal's government to match its ambitious vision with deeds. Along with affordable health and social care, concerns about quality and West Bengal's reputation as a hospitable state, especially for foreign tourists, would have to be addressed.
Ravi Shankar Jayaram has a doctorate in politics from King's College London