Heartening to see queer pride events in small towns and not just metros
However, India still has a long way to go as far as providing a safe environment for the LGBTQ community is concerned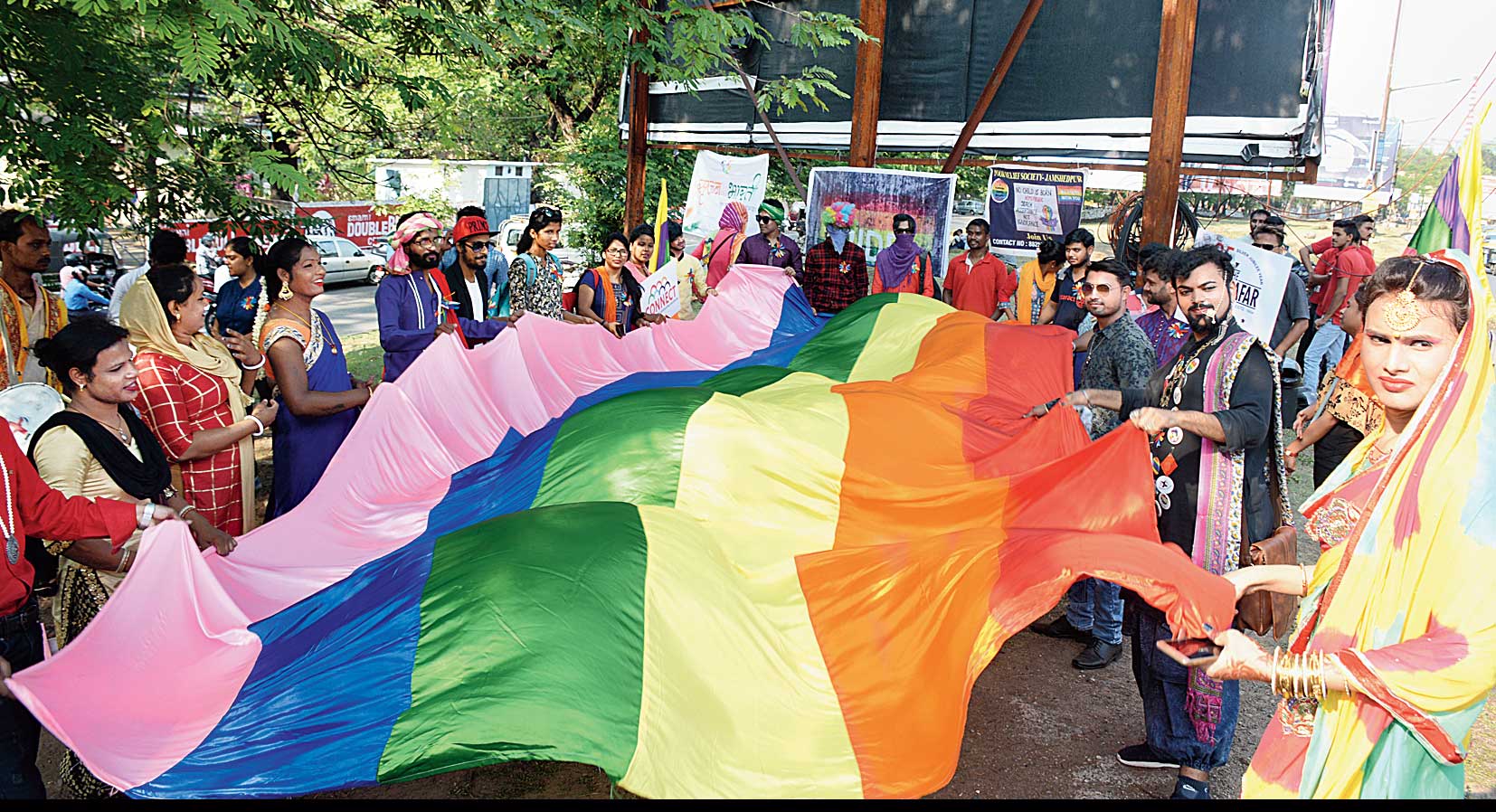 Pride marches symbolize sensitivity in an environment where violence towards sexual minorities often goes unreported
Picture by Bhola Prasad
---
Published 23.09.19, 07:05 PM
|
---
Sir — Recently, a 'Rainbow March' was held in Siliguri to much fanfare. Yet, in July a transgender woman was beaten to death in Jalpaiguri on suspicion of being a child lifter. Incidents of violence towards sexual minorities are not rare, but often they go unreported. It is, thus, heartening to see that the sensitivity symbolized by pride parades is spreading to smaller towns and cities, rather than being restricted to metropolitan cities. But the violent incident in Jalpaiguri proves that the state, or for that matter the country, still has a long way to go as far as providing a safe and liveable environment for the queer community is concerned.
Aranya Hazra,
Darjeeling
Blindsided
Sir — The death of the 23-year-old software engineer, Subashri Ravi, was tragic ("Illegal hoarding leads to death", Sept 14). The accident that led to her demise — an illegal hoarding crashed on her, throwing her off a two-wheeler to be run over by a water tanker — could have been avoided. The hoarding was put up by an All India Anna Dravida Munnetra Kazhagam functionary announcing his son's wedding. It is disturbing that although the former councillor, C. Jayagopal, is yet to be apprehended, the driver of the water tanker, a Bihari migrant, was arrested immediately. He has since been released on bail.
In spite of a ruling by the Madras High Court banning the placement of illegal hoardings, the practice has continued unabated. Tamil Nadu has a long history of political banners and cut-outs, popularized by film star-turned-politicians like M.G. Ramachandran and J. Jayalalithaa. On March 8, the apex court had ordered the Tamil Nadu government to stop defacing the natural landscape with flags and posters of politicians. Had the government enforced the directives of the courts strictly, more than one life could have been saved. It seems that human life is of very little value in populous India.
Khokan Das,
Calcutta
Sir — It is disheartening that the callous attitude of the state government in Tamil Nadu, which failed to implement a court order banning illegal hoardings, has cost a young life. The death of Subashri Ravi must be a blow to her family.
Ravi's family must be compensated justly, and the person responsible for her untimely death held accountable and punished in accordance with the law. While political leaders have spoken up against the erection of hoardings and banners, few seem to take serious action when it is needed. The courts must immediately order a country-wide ban against hoardings, banners and the like in order to ensure people's safety.
N. Mahadevan,
Chennai
Sir — It is quite common for politicians to flout the law. It has now led to the death of a young woman. Subashri Ravi's death was caused after an illegal hoarding fell upon her. There are thousands of such banners in West Bengal; it is crucial to verify if they have been put up with the requisite permissions.
Ajay Kumar Deb Biswas,
Hooghly
Sir — Yet another life has been lost to an accident caused by an illegal hoarding. The Madras High Court is justified in wondering how many more lives are the state government intends to sacrifice to such banners. It is appalling that Subashri Ravi died simply because a functionary of the ruling AIADMK wanted to advertise his son's wedding.
Many such illegal hoardings can be found in Calcutta as well, some of which are put up by the party in power. These must be removed immediately. Other states too should follow suit. Further, the AIADMK official responsible for the incident should be severely punished.
Asit Kumar Mitra,
Calcutta
Sir — The death of the Chennai-techie, Subashri Ravi, is unfortunate. This proves that safety for motorists or pedestrians cannot be ensured simply by a drastic hike in fines. The Motor Vehicles (Amendment) Act is not enough. Greater steps need to be taken if people are to be kept safe.
Nairul S.K.,
Malappuram, Kerala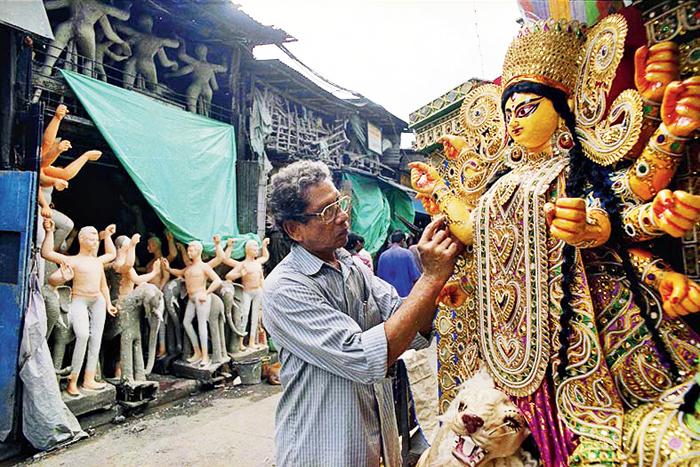 Festive season
Sir — We are often told that Durga Puja and activities associated with it are an industry unto themselves in West Bengal. The talent and expertise on display during the Pujas is truly exceptional. However, this endeavour is only limited to the months preceding the Pujas.
The government must think of ways to employ the people involved, especially the artisans, throughout the year. This will help reduce unemployment and contribute to the economy of the state.
Soumya Kirti,
Calcutta