Guess what happened to a tweet about expressing one's love in person
Yes, it was retweeted more than 13,000 times. #irony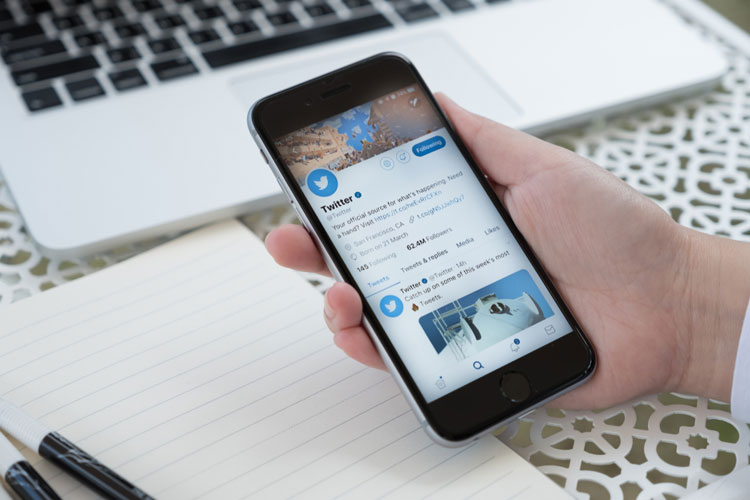 ---
---
Sir — Twitter recently told its users to get off the platform and go express their love to someone in person. Ironically, the tweet was retweeted more than 13,000 times, liked more than 44,000 times, got more than 3,000 responses — these are all activities requiring one's presence on Twitter. Clearly the only thing people can express their love for are things on the internet. The tweet by the social media platform might have seemed altruistic or counterproductive at first. But the number of responses showed that the real purpose was to create a stir and get more people hooked onto the platform.
Leya Thankachan
Kochi
Peace, not war

Sir — The prime minister of Pakistan, Imran Khan, has, once again, offered to talk to India and said that wars are miscalculated. India should accept the offer and try to mend the fraying relationship with its neighbour. In this context, Manini Chatterjee has rightly pointed out in her article, "Playing at war" (Feb 25), that the war-like atmosphere being stoked in the country is dangerous.
The animosity that has festered between India and Pakistan since Partition cannot be wished away or done away with by fighting wars. It would be in the interests of both countries to find a mutual ground to start talking. War is not an option for nations with nuclear power at their disposal. The Indus Waters Treaty, in fact, is a perfect example of how agreements can withstand wars and disagreements. The treaty ensures that people on both sides of the border get water.
The civilian government in Pakistan has to find ways to quash the terror outfits operating out of the country and stalling its progress. Likewise, its beef with India is counterproductive to its development as well.
H.N. Ramakrishna
Bangalore
Sir — Mehbooba Mufti is absolutely right in saying that only "anpadh" and "gavaar" people would want war. This is especially true in a world where most countries are armed to the teeth with nuclear weapons. Her statement is borne out by the war-mongering that is going on in social media. The apparently educated and intelligent are lauding strikes across the border. These are the same people who will denounce George W. Bush for invading Iraq and call Donald Trump's rhetoric against Nicolás Maduro aggressive. If invading the territory of another country is wrong, so is breaching the territorial sovereignty no matter who the aggressor is and what the faults of the country under attack are.
Aditya Bannerjee
Gurgaon
Still unequal

Sir — The recent proposal in the French National Assembly to replace "Father" and "Mother" in school admission forms with "Parent 1" and "Parent 2" is just one way of removing discrimination. While the proposed terminology is gender neutral, it might raise issues of giving pre-eminence to one parent over the other. The cold terms that replace the words mother and father, might also rob the relationship that the child shares with them or affection, making the bond a clinical one.
Chanchal Nandy
West Burdwan
Parting shot

Sir — An alarming 50 million tonnes of electronic waste was generated worldwide in 2018. But only 20 per cent of this was recycled and the rest was dumped in landfills, burnt or improperly disposed, creating health hazards for those who handle it and polluting the environment. India is among the major e-waste producing countries. It is thus heartening that Veena Sahajwalla, a materials scientist and engineer, has found a novel way to recycle such waste into high value products that can be used again in the manufacturing process. Take, for instance, her idea of using end-of-life rubber tyres instead of fossil fuels in steel-making. It is an ideal solution for India to manage its e-waste. Rag-pickers should be inducted into this process. This will generate employment and bring them into the formal sector and help reduce waste.
Jahar Saha
Calcutta